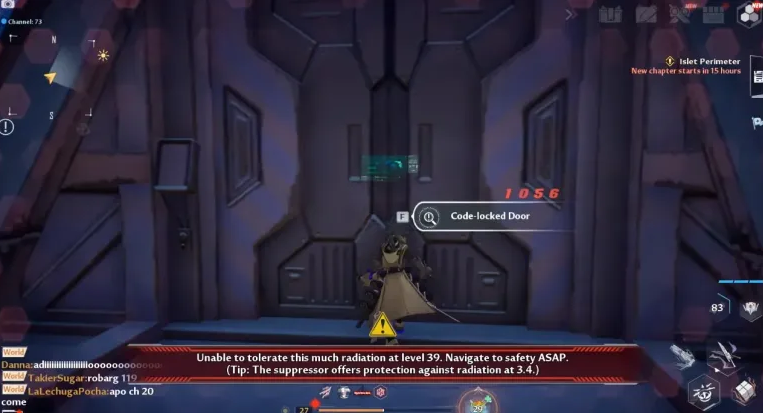 Tower of Fantasy contains a lot of missions/quests that you need to complete for rewards.
The game also contains side quests, stories, cutscenes, bosses, and so on.
You can get the rewards in the game are in-game currencies.
You need to find the Dawn Frontier door password in Warren Snowfield.
The location of door is situated at the east of Cetus Island on a large platform with waterfalls.
However, some quests are difficult to finish because their hints are not clearly visible.
In this post, I will guide you on what is the Dawn Frontier password in Warren Snowfield in Tower of Fantasy.
Dawn Frontier password in Tower of Fantasy
The Dawn Frontier password is "7092" or "7, 0, 10% off, 2".
Just remember that the "10% off" key is the "9" key.
After putting the correct password, you will see "Password correct" and the door will open.
Go inside the door, save yourself from the guards, avoid the traps, and find the special supply pod on the bottom floor.
Upon the activation of the special supply pod, you'll receive several rewards.
The rewards are gold, EXP, dark crystal, gold nucleus, and a unicorn bionic frame.
The unicorn bionic frame can be utilized to create the Unicorn Mount.
A lot of users have no idea how to get to the Warren Snowfield location.
There are a couple of methods you can use to access it.
The first method is to get your suppressor as high as possible so that will allow you to access the area without taking damage.
If your suppressor is low-level, you are left with no option but to take damage, constantly eat, and get the "tele" points.
What's Next
Felton Password in Tower of Fantasy
Deconstruction Device PDW1 Password in Tower of Fantasy
HT201 Shelter Electronic Lock Password in Tower of Fantasy
Arsalan Rauf is an entrepreneur, freelancer, creative writer, and also a fountainhead of Green Hat Expert. Additionally, he is also an eminent researcher of Blogging, SEO, Internet Marketing, Social Media, premium accounts, codes, links, tips and tricks, etc.