Canva is a simple tool that helps everyone to design anything without much effort. Recently, they introduced a drag-and-drop builder for its users and now they have also come up with a single-page website feature, which helps you to make a single-page website with the help of their drag-and-drop builder.
With the help of Canva resources and templates, there are endless possibilities. Even the free plan allows you to use at least 5 subdomains, for custom domains, you need to go with the pro plan.
In this article, I am going to guide you on how to make Canva website mobile-friendly. In order to make it work, you need to enable the mobile responsive feature, let's have a look at the instructions.
Step 1. Go to Canva.com and select a Website from the homepage. If there is an existing design, you can choose that.
You can go with any design that you created earlier and it does not have to be a website template and if you already worked on anything, you can go with it. you can check those designs by clicking on Share > More > Websites.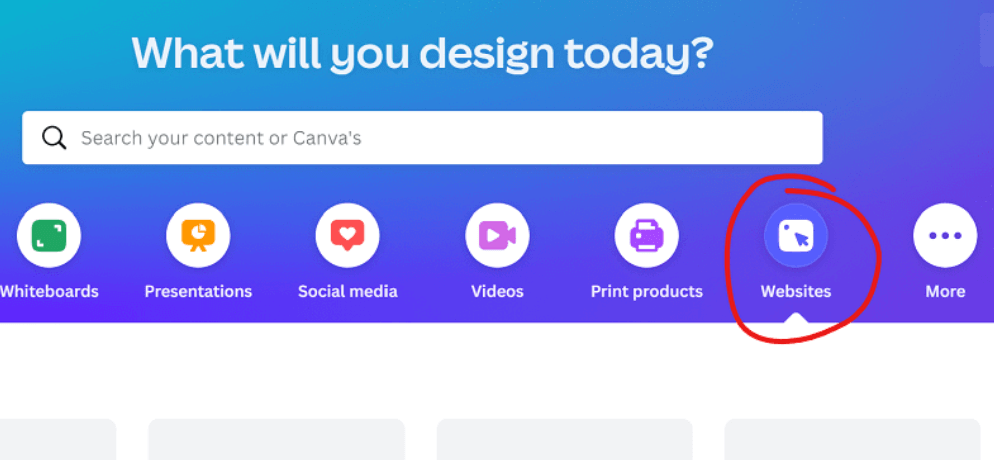 Step 2. Select your desired template, once you have found the one, hit the publish button. This is the main point to keep in mind, select Resize on mobile using the navigation option. It will make your site's navigation mobile-optimized.
If the design contains more than on page, you can also use a website with multiple pages. After dealing with the options, you need to check the responsiveness of your website on your mobile phone. If you do not have an android device, a 3rd party responsive tool can be used for this purpose, or toolbar of Chrome device by using these keys: (CTRL + SHIFT +M)
Now, your website is mobile-friendly. The drag-and-drop builder will help you in this regard. You can turn your page into anything whether you want it to be a shop listing or a simple portfolio.
What is the limitation of Canva's free site builder?
The free plan offer 5 free subdomains, *.my.canva.site, you can get the subdomain free in the beginning. Currently, you can get a short username because a lot of people are using their username to claim the subdomain, so it will be hard for you to get a good username. You can use it to display your resume, personal projects, and your social media profiles too.
Can it replace WordPress?
No, the reason is, they are designed for single pages, you cannot monetize them. It cannot work as a replacement for CMS such as Blogger and WordPress.
To experience a full website, you need a fully functional web server and a load time. If you cannot get a web server, choose Managed Hosting.
The page builder of Canva has thousands of ready-made templates and thousands of paid as well as free resources.
Canva has launched its website feature quickly after its drag-and-drop builder. Keeping in view this speed, they can launch more website management services easily.
What's Next
Arsalan Rauf is an entrepreneur, freelancer, creative writer, and also a fountainhead of Green Hat Expert. Additionally, he is also an eminent researcher of Blogging, SEO, Internet Marketing, Social Media, premium accounts, codes, links, tips and tricks, etc.