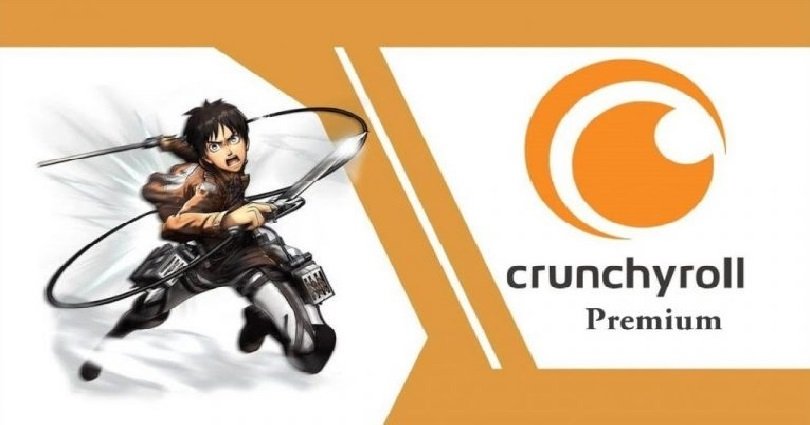 Free Crunchyroll Premium Account 2023 – Username and Passwords
Crunchyroll is an online video streaming company belongs to America and pay heeds to east Asian media such as anime, drama, electronic entertainment and so on. In 2006, it came into existence and it is due to the group of the University of California, Berkley graduates. Crunchyroll has got tremendous popularity among the users and they have expanded their services too. In this era, it is one of the leading platform and global destination for Japanese anime and Asian content.
Crunchyroll is offering 25000 plus episodes for about 15K hours of official and licensed content by Asian media producers. Furthermore, they are also one of the leading producers for their customers. The content is available in a number of languages due to the expansion in different countries.
With the help of the latest technology, the team of Asian media translate the content in multiple languages in seconds before they live it on TV with the help of different apps including Apple TV, Crunchyroll for Windows, Kindle, Set – Top boxes, Xbox one, Playstation 3, Android, Roku, Xbox 360, Xbox live, Nintendo Wii, iPhone, PlayStation 4, internet enabled TVs, iPad and so on. There are many users who want to watch anime content using Crunchyroll and wait for the latest one to come too.
Disclaimer: Green Hat Expert does not support any kind of piracy or illegal use of accounts. The accounts mentioned on Green Hat Expert are either submitted by the users or have been collected from other open access portals.
How To Get Crunchyroll Premium Account Free in 2023
If you are looking for free Crunchyroll premium account and password then you are at the right place. In this post, you will be able to get all the related information about Crunchyroll account and membership. Here I am going to share some which will get you start. Before you start using these accounts, you need to learn some important things about Crunchyroll.
1. Use Crunchyroll Mod Apk to Watch Unlimited Video on Crunchyroll
2.Free Crunchyroll Username and Password 2023
First of all, we recommend not to change Crunchyroll username and password. It is because there are a number of people who change the login credentials and later complain that it is not working properly and you will have to wait for the next update to come. We update the login details on a regular basis. Currently, they are working so do not change the password.
| | |
| --- | --- |
| USERNAME | PASSWORD |
| Greenhat@topikt.com | greenhat |
| febe@loketa.com | febe125 |
| bitukohajo@fxprix.com | bitukohajo |
| foyus@o3enzyme.com | foyus@o |
| bifada@shinnemo.com | kedar34 |
| Patric.nguyen@yahoo.com | byghbygh1 |
| thestagetech@gmail.com | stagger |
| usaf_keko | Cama5372 |
Email : n00ny3thu@gmail.com
Password : aio-mcx-slj
3.How to get a Free Trial of Crunchyroll Premium
If you want to enjoy the complete features of Crunchyroll premium account without buying the package or if you want to know about the features of premium account then there is a way to do it. Crunchyroll offers you a free trial of 14 days or two weeks without any payment. So follow these steps to enjoy free Crunchyroll premium account features and it is free of cost.
STEP-1
First of all, visit the official site of Crunchyroll or follow this link
STEP-2
After clicking on the link, you will be redirected to Crunchyroll screen. On the right side of the page, you will see details for creating a free account to become eligible for this trial period. In the first box, you have to provide your valid email address. In the next column provide a password which you want to use for your account.
STEP-3
First of all, click the option of create account then you need to select the payment method of your desire which you will use to make a purchase of premium account after using a free trial version. You do not need to worry about your money because they will deduct the money after the expiration of free trial. Furthermore, you can also turn off the further purchase.
Follow the above steps in order to use the free trial of Crunchyroll premium account which will give you all the features.
4: Crunchyroll Premium Codes 2023
There are a number of users who are looking for Crunchyroll premium codes but they are unable to find them. In this guide, I am going to share some of the helpful Crunchyroll free codes for you.
ZCXACJQMEZQ
YBY6LSE55FP
4LA6X6L366N
7MBXFDDMKMA
TBYY6ZFUZXB
You can also access premium Crunchyroll on your computer using this method. You do not need any username and password for this method. Below I have shared working cookies.
How to Use Crunchyroll Premium Account?
If you already bought the Crunchyroll account and password and want to access the account then you need to follow the below steps.
1: First of all, go to the official website of Crunchyroll.
2: Secondly, you need to see the link which will redirect you to Crunchyroll login or create account page. If you already have an account on Crunchyroll then you will have to provide the login details otherwise, create a new account by putting your credentials like email address and password.
3: Now login to the account, once you login you will be able to see different activities right in front of you.
4: On the menu bar, you can locate the drop down box which enables you to choose or search your desired content.
5: Now, to get the premium membership of Crunchyroll click the option of premium available on the menu bar. Now login using your premium account login details and passwords or buy the account if you do not have one.
6: That is it. Now you can get access to all the premium features available in it without any interruption or problem.
By using the above details, you can go to Crunchyroll premium account and start streaming your favorite shows in HD quality without any problem or ad breaks. It is a child's play to create an account on this site. You can also use the free Crunchyroll premium account login details by putting them in login area instead of making new one. Go through all the premium account username and passwords try them until you get the working account.
Crunchyroll Premium Price Plan
If you want to purchase the premium package of Crunchyroll then it is the best thing you will do to get better experience. Those users who have premium account access can enjoy all the latest episodes of their favorite shows. Crunchyroll site enables you to watch your favorite content in full HD on your device without any problem and ads.
It allows you to have access to the contents like drama, anime, movies and it is unlimited. In addition, it will also give you VIP customer support, the best part is you can cancel the premium membership or version anytime whenever you want.There are different Crunchyroll premium account packages which you can select according to your need and budget.
| | |
| --- | --- |
| TIME | PRICE |
| For 1 Month | 6.95 Dollars |
| For 3 Months | 19.95 Dollars |
| For 12 Months | 59.95 Dollars |
Conclusion
That is it. This is the guide on how to use free Crunchyroll premium account.
Am I missing anything?
Write us in the comment section and do not forget to share this post.
Crunchyroll FAQs
Is it possible to use a cracked Crunchyroll's account?
A: Yes, you can use the Cracked account of Crunchyroll but it's also illegal. My recommendation is to use the above-listed accounts. They are a better choice than hacked or cracked accounts, The only thing you need to do is just copy the username and password from the list and use Crunchyroll accounts for free.
Can I watch or stream Crunchyroll for free?
A: Yes, you can watch or stream Crunchyroll for free on most of the devices but it comes with annoying ads and low quality. To avoid it, pay 6.95$ and get a premium membership.
How many people can use one Crunchyroll paid account?
A: Crunchyroll allows 2 people per account. It means that you can share your account with another person.
A: To cancel the premium membership, go to the website and login. Click the avatar available at the top of the page and click settings and click cancel membership under membership status to cancel it.
Arsalan Rauf is an entrepreneur, freelancer, creative writer, and also a fountainhead of Green Hat Expert. Additionally, he is also an eminent researcher of Blogging, SEO, Internet Marketing, Social Media, premium accounts, codes, links, tips and tricks, etc.