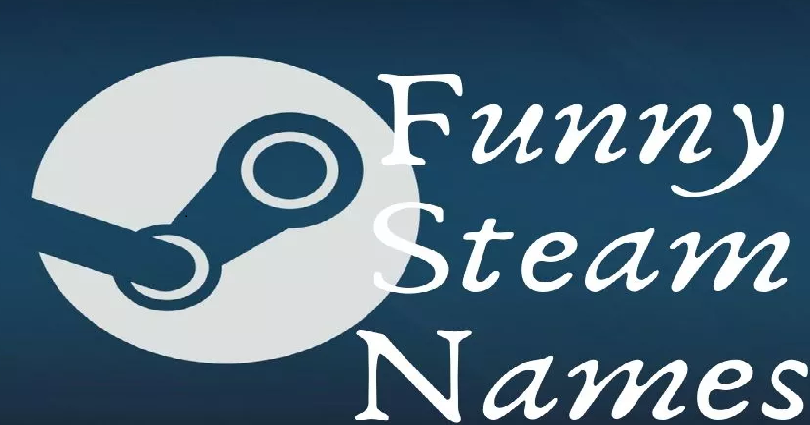 Are you looking for some ideas for your steam name?
Youngsters tend to change their names frequently, and soon they might run out of ideas for names.
There are a number of steam names that can be used and most names are very common.
So it is a hard nut to crack to find an unconventional yet funny steam name.
But have you ever seen a hilarious steam name that blows your mind when you are playing the game?
Or a name that just attracts your attention?
A funny name that is difficult to forget and whenever you remember it you laugh out loud.
In this article, we have listed best 100, funny, unique and cool name ideas that you can use as a steam name.
How do I choose my Steam name?
To select your Steam name, go to your Steam profile and click the "Edit Profile" there.
Next, under "General", you can choose your real name as well as your profile name.
When you are in-game, you will be able to see the profile as it will be displayed while you are in-game. The real name will be shown under the profile name on your profile.
If you already have set the profile name (existing) or a real name, you can also change it.
After doing so, scroll down to the bottom of the page and click on "Save" to save the name steam name there.
Now, visit the profile and you will be able to see that you have changed your steam name.
Are Steam profile names unique?
No, the names on steam profiles are not unique.
You can also use the same profile name and a real name as someone else is using.
It means that if someone is using a profile name "Wick", you can also set the "Wick" as your profile name too.
In the same way, if someone is using "Austen" as real name, you can also use "Austen" as your profile name too.
Funny Steam names
Here is a list of the best funny Steam names you can use:
VACation
I Can See Your Pixels
Pm Me Your Password
One Ton Soup
Osama bin Laggin
Bread Pitt
Julius Sneezer
Fedora The Explora
Low Hanging Fruit
Release the Karen
Ouija Bored
Trust Me Im Lying
Bruce Jender
Beddy Tear
DyslexicStoner240
Julius Seizure
Crossfit Jesus
AlQaholic
Aloha Akbar
sapnu puas
Cool Side of the Pillow
therapist
Vowel movement
Dyler Turden
It Hurts When IP
Heres20BucksKillMe
Jean Claude Van Darn It All
Gild This Or The Cat Dies
Grammar Jew
Take A Tako Leave a Tako
Spruce Willis
YugiOhNo
Lil Ranch
Despacito 2
iNoScopedJFK
Kim Jong Illest
I love you say it back
Shrek 3 on DVD
Ubisoft has the best servers
I identify as a toaster
Fork Q
Elfish Presley
Im An Object Your Honor
I tell myself secrets
Hold my ham
Hey you not you
Tyrone Hambone
Obi Juan Kenobi
Rob Boss
awptism
Smoking Krills
Albus Doubledoors
ISIS Bucket Challenge
The Entire Soviet Union
Level 10 Breakfast Box
AFKennedy
Adolf RageQuitler
Carry Potter
ICantPauseItMom
ISwearSheWasLv18
Bonus chromosome
7th May 1945
Charlies Sheen
Jew Tour Guide
Hot Gay Dad
CSGO Kill Yourself
The Amish Jedi
Registered Flex Offender
Saddam Hussein
Wiggy Wonka
Cool Steam names
Here is a list of the best cool Steam names you can use:
Comrade
Divide
Fade
Frappe
Hunter
Kuro
Lucifer
Prodigy
Sever
Stormy
Guardian
Cronos
Ace
Sleepy
Supreme
Synergy
Unforgiven
Vlad
Warden
Wisest
Zeus
Eternal
Zero
Inquisitor
Inferno
Angel
Forfeit
Moon
Astro
Sense
Can Steam accounts have spaces?
Yes, you can use spaces to create your steam profile name as well as the real name.
However, you cannot use spaces when it comes to creating an account name for a newer Steam account.
Your steam profile name will be shown on your profile while you are playing the game.
Apart from that, the real steam name will be shown on your profile under your profile name.
Final Words
The funny steam names listed above are listed on Reddit and Steam.
After doing research, I have listed the funniest steam names and added them to this list.
Apart from that, the cool steam names listed above have been selected keeping in view two factors – short and simple.
As you know, Steam usernames with numbers and symbols are too complicated and unappealing when they are displayed.
Did you find the best steam name for yourself?
If you have found it, feel free to use it as your steam profile name and it will provide you confidence in game too.
Further Reading
YouTube Channel Name Ideas List
Arsalan Rauf is an entrepreneur, freelancer, creative writer, and also a fountainhead of Green Hat Expert. Additionally, he is also an eminent researcher of Blogging, SEO, Internet Marketing, Social Media, premium accounts, codes, links, tips and tricks, etc.