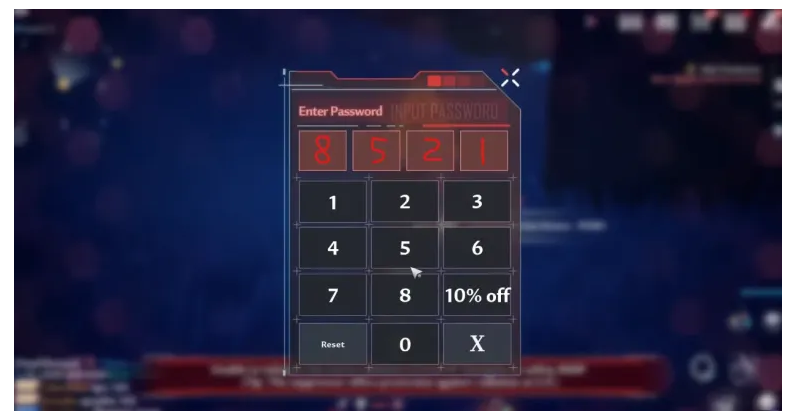 Tower of Fantasy contains a lot of missions/quests that you need to complete for rewards.
The game also contains side quests, stories, cutscenes, bosses, and so on.
You can get the rewards in the game are in-game currencies.
You need to enter the Deconstruction Device PDW1's password to complete a mission.
In Tower of Fantasy in Aarniel Fortress, it is part of a side-quest.
However, some quests are difficult to finish because the hints are very vague or there are no hints at all.
In this post, I will tell you what is the Deconstruction Device – PDW1 password in Aarniel Fortress in Tower of Fantasy.
Deconstruction Device PDW1 Password in Tower of Fantasy
The Deconstruction Device PDW1 Password is "8521".
You'll get a Gold Nucleus reward after putting the password.
You'll also receive "Crown exploration points x15".
The device can be found inside Aarniel Fortress.
Aarniel Fortress is available all the way to the east of Cetus Island.
You can locate the device (the shape is like a diamond) on top of a large platform.
After getting inside the fortress, head east, jump on top of the first large platform and jump on top of the second large platform.
What's Next
Deconstruction Device PDC1 Password in Tower of Fantasy
Deconstruction Device PDC2 Password in Tower of Fantasy
HT201 Shelter Electronic Lock Password in Tower of Fantasy
Arsalan Rauf is an entrepreneur, freelancer, creative writer, and also a fountainhead of Green Hat Expert. Additionally, he is also an eminent researcher of Blogging, SEO, Internet Marketing, Social Media, premium accounts, codes, links, tips and tricks, etc.