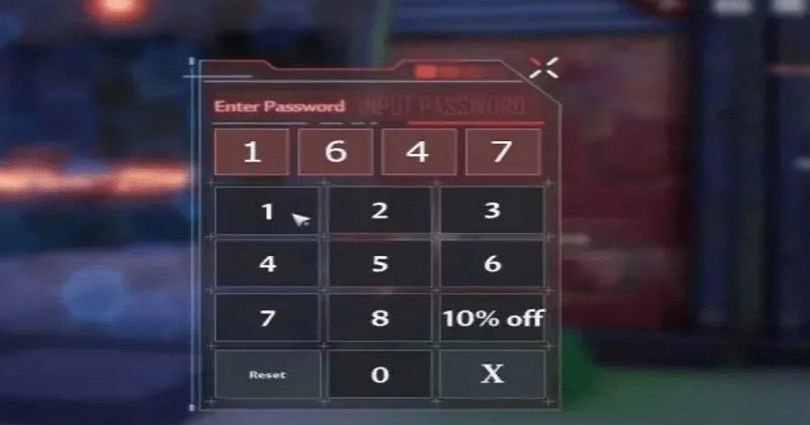 Tower of Fantasy contains a lot of missions/quests that you need to complete for rewards.
The game also contains side quests, stories, cutscenes, bosses, and so on.
You can get the rewards in the game in-game currencies.
You have to complete the quest that is, to unlock the HT201 shelter's electronic lock.
This is related to a side-quest in ToF.
However, some quests are very difficult to complete because their hints are not properly visible.
In this post, I will tell you what is the electronic lock password for the HT201 shelter in Tower of Fantasy.
HT201 Shelter Electronic Lock Password in Tower of Fantasy
Firstly, visit the HT201 Shelter (situated south of Mt. Woochu).
Interact with the electronic lock.
Now, enter "1647" into the electronic lock.
After entering "1647" into the electronic lock, it'll show you that "Password Correct", and the forcefield will open.
If you are using the wrong password, it'll say "Password Incorrect".
The room has a Type II supply pod that you can loot.
There are plenty of other supply pods located all around Tower of Fantasy.
The best part is that you can find all of them and get the rewards.
What's Next
How to Solve "Gather 5 portunids" in Tower of Fantasy
How to Solve "Gather mushrooms" in Tower of Fantasy
Tower of Fantasy Discord Server
Arsalan Rauf is an entrepreneur, freelancer, creative writer, and also a fountainhead of Green Hat Expert. Additionally, he is also an eminent researcher of Blogging, SEO, Internet Marketing, Social Media, premium accounts, codes, links, tips and tricks, etc.