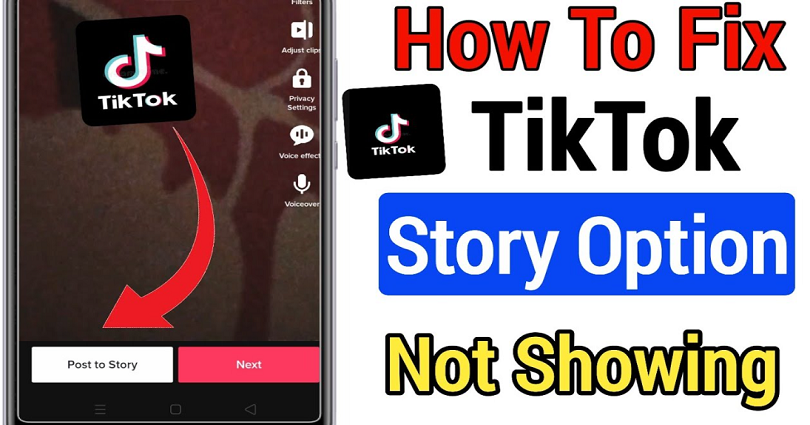 Is the story feature not showing or not working for you on TikTok and do you want to fix it?
In August 2021, the feature was introduced on TikTok.
A lot of social media sites have added the option of stories.
In October 2013, Snapchat launched it originally and Snapchat was the original creator of stories.
Other social media sites started copying the option after its success.
TikTok has done the same thing it's about to bring stories to the app soon.
However, a lot of users report that the feature is missing and they are unable to use the option on the app.
In this post, I will tell you what are TikTok stories, why can't you see them, and how to fix the story feature not showing.
What are TikTok stories?
TikTok stories are a social media trend that helps you to interact with your fans.
The new camera feature can be used to create stories.
When you share a story daily, it will disappear after 24 hours.
TikTok stories, Snapchat stories and Instagram stories are alike.
This is to keep the users engaged with the app as long as possible.
The stories feature is another way to achieve this goal as it increases the time on the app.
Currently, the feature of TikTok stories is in the phase of beta-testing.
Why can't I see stories on TikTok?
You can't see stories because the option is in the beta-testing phase and it's not rolled out to everyone yet.
Currently, the feature is only available for a limited number of users.
If you have the option, you're one of those lucky users that's part of the beta-testing phase.
Currently, I do not know when TikTok will release the option globally.
In fact, they might even cancel the decision to launch the stories feature.
The launching phase depends on the beta-testing phase of the option.
The teaser was released in 2021, after that, in 2022, TikTok has not published any new updates about the stories feature.
How to fix story feature not showing on TikTok
To fix the story feature not showing on TikTok, the best bet is to wait for it to be released for everyone.
Currently, the option is in the beta-testing phase and we do not know when it will be available globally.
On Twitter, the story option was first noted by @MattNavarra.
Additionally, Matt also posted a lot of screenshots about TikTok stories.
The screenshot shows how the feature worked and a sidebar that has user-created stories.
He also tagged @TikTokComms in one of his replies in order to ask whether the option is legit or not.
Here's what he replied, "I'm still not convinced this is legit. Can you confirm @TikTokComms?".
Unluckily, he did not receive a reply from @TikTokComms via the thread, but many other users replied.
The users who replied are @GarettSloane, @alex193a, @MosheIsaacian, and @aidanmilb12.
They answered that the stories feature is legit.
A user also claimed @aidanmilb12 that also the feature is available on the app.
However, TikTok communications later published this, "We're always thinking about new ways to bring value to our community and enrich the TikTok experience".
Along with, "Currently, we're experimenting with ways to give creators additional formats to bring their creative ideas to life for the TikTok community".
The head of Instagram, Adam Mosseri, also joined the talk, and added, "This was inevitable. ByteDance has been looking for ways to get into connecting friends for years. They're talented, they move fast, and they are nothing but determined".
A 44-second video is also available on Twitter about the TikTok stories.
Final Words
Snapchat was the pioneer that released the stories feature first.
Now, every popular social media app has introduced it.
Twitter also tried to launch a stories feature known as "Fleets".
However, the fleets were removed shortly after because the people did not engage in the conversation as it was not engaging.
TikTok has launched it very late and they have not launched it globally so everyone can access it.
In 2022, we have not found any update on when TikTok will launch the stories feature to everyone.
I will update this guide as soon as I get more information regarding the feature.
What's Next
How to See Who Viewed Your TikTok Profile
Top 10 Most Viewed TikTok Videos
Arsalan Rauf is an entrepreneur, freelancer, creative writer, and also a fountainhead of Green Hat Expert. Additionally, he is also an eminent researcher of Blogging, SEO, Internet Marketing, Social Media, premium accounts, codes, links, tips and tricks, etc.