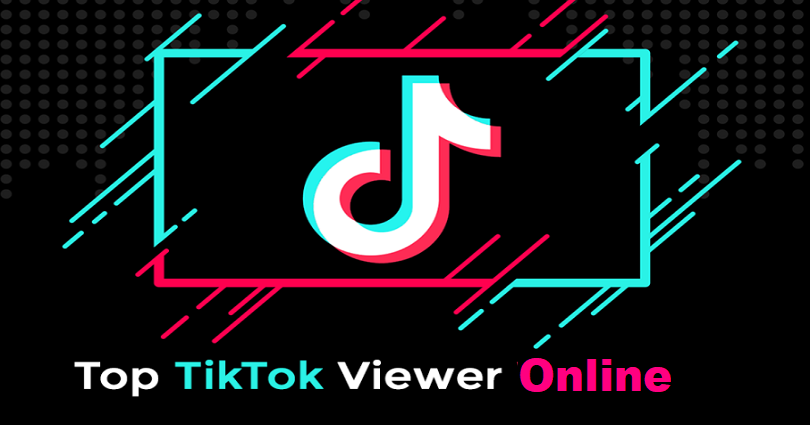 Are you finding TikTok viewers online?
It is because the platform of TikTok enables you to watch videos whether you have an account or not.
However, if you want to leave a comment on any TikTok video or like it, the account is imperative.
There are other online viewers available that can help you to watch TikTok videos online other than tiktok.com.
They do not ask for sign in and also free to use too.
The for you page (FYP) will not be changed if you use these TikTok viewers online.
In short, the videos will be reset available on your FYP.
This post has the 6 best TikTok online viewers that can be used to watch TikTok videos without an account.
1. Brainans.com
It is a Tiktok viewer online and downloader.
It enables the users to browse TikTok videos and provides the best experience.
It allows you to search for profiles, videos, music, and followers free of cost.
Here are the features of Brainans':
You can download content – download tiktok videos or music from TikTok for free.
Anonymous Browsing – allows you to watch videos, hashtags, and users anonymously without going through the sign in process.
Search everything – using the search engine, you can search with the help of hashtags, users, music, and so on.
Analyze it – Check the view statistics, TikTok users, comments, and so on.
Additionally, scrolling the website will also enable you to see top tags, trending profiles and popular videos.
To download a TikTok video, open the video and click on the three dots, and click the "Download" option.
You need to know that Brainans uses the TikTok API to allow you to browse videos but it is not certified by TikTok.
2. UrleBird.com
It is another TikTok viewer that helps you to explore and analyze TikTok in a different way.
UrleBird has designed an algorithm that enables you to analyze the TikTok viewer statistics.
In the end, the process will help to improve your videos.
There are a number of categories on UrleBird including "Hashtags", "Trending", "Users", "Videos", "Music" and "I'm Feeling Lucky!".
The "Trending" category has the videos which are trending on TikTok and you can see trending videos while the "Videos" category displays the newest videos.
If you are searching for the most popular users on TikTok, click on the category of "Users" followed by "Popular".
Alternatively, if you are curious to know about the popular music on TikTok, click the category of "Music" followed by "Popular"
In the end, you can also click on the "I'm Feeling Lucky!" category that will show a random video to you.
You need to remember that Urlebird is not connected to Tiktok.
The content available on the site is hosted on the servers of TikTok.
3. TikTok.com
To watch the videos of TikTok online, you can also go to the official TikTok website.
To watch videos on the site, you don't need to have a TikTok account.
You need to simply visit TikTok.com and scroll through your FYP.
Just remember that your FYP will not depend on the interests if you are not signed in.
Instead, your FYP shows you the videos keeping in view your location.
If you are not signed in to TikTok, you'll be browsing TikTok as a guest.
Being a guest user, you can still use a lot of features of TikTok.
The features are searching for videos, users, and hashtags.
However, you will not be allowed to like, comment, or follow any users on TikTok.
The same is the case with TikTok mobile application, which enables you to watch videos without signing in.
The application can be downloaded on the App Store and the Google Play Store.
4. OnlineTik.com
It is the best source to download TikTok videos.
They not only provide the best download feature for TikTok videos but also pay attention to quality and efficiency.
OnlineTik came into existence in 2020 and still working fine.
This website contains users from all around the globe.
You can view the videos as well as download them.
In addition, you can watch a TikTok video on the site before you start downloading it.
If you browse the front page of the site and scroll it down, it will show you the most popular TikTok users and hashtags.
OnlineTik also has options to search for users and hashtags.
The users can be found using you need to search for "@username" (e.g. @arsalan).
And hashtags can also be found, you can search for hashtags with "#hashtag" (e.g. #music).
You can download videos from OnlineTik, to download video, search for the user, navigate to the user's video that you want to download and download it.
You need to keep in mind that Onlinetik.com is not linked to Tiktok.
5. TikyToky.com
TikyToky enables you to find TikTok videos.
It's another online TikTok viewer that allows you to search for users, videos, followers and hashtags anonymously.
In addition, you can also get TikTok user stats and metrics.
First of all, use the search bar to search for a user or hashtag.
You need to use "#tag" command to search for a hashtag.
In order to search a user, use "@user".
TikToky contains multiple categories such as "Discover", "Influencers", and "Search".
You can discover popular TikTok videos from the "Discover" category.
Click on the "influencers" category If you want to explore the top influencers on TikTok.
The "Influencers" page will give you a list of the top 100 most popular TikTok users.
In the end, click on the "Search" category and search for users or hashtags with the help of a search bar.
In addition, TikToky does not host videos of TikTok on its servers.
6. TikToker.io
The last online TikTok viewer in this list is TikToker.io.
It is the easiest method to download TikTok videos without a logo.
After downloading them, they can be used to repost to Pinterest, YouTube Shorts, Instagram Reels, and so on.
This io extension website also enables you to search for users, hashtags, or video URLs.
When you search for a user using the username (e.g. @arsalan), you'll come across a list of their videos.
Before you start downloading them, you can watch each video.
It contains three download options—"Download", "Download (no watermark)", and "Download Music".
When you click on "Download (no watermark)", it will download the video without the TikTok logo.
Alternatively, if you click on "Download Music", the music from the video will be downloaded.
Final Words
The ideal method to view TikTok videos is to download the TikTok application on mobile, create an account, and log in to it.
It will personalize your FYP keeping in view your interests.
Furthermore, if you watch TikTok as a guest, it will not show the personalized videos.
Additionally, you won't be able to like, comment, or follow any users as a guest.
You can use the other way to watch TikTok videos, use other TikTok online viewers like OnlineTik, Brainans, UrleBird and so on.
These online viewers will help you to watch TikTok videos without signing in.
Related Posts
How to See Your Watch History on TikTok
Good, Cool, And Aesthetic TikTok Usernames
How to Go Live on TikTok Without 1000 Followers
Arsalan Rauf is an entrepreneur, freelancer, creative writer, and also a fountainhead of Green Hat Expert. Additionally, he is also an eminent researcher of Blogging, SEO, Internet Marketing, Social Media, premium accounts, codes, links, tips and tricks, etc.