Tiktok has become famous and it has become one of the most growing social media platforms. Now it has more or less 500 million active users on the app. If you are famous on Tik Tok you may want to check who viewed your TikTok profile so, in this guide, I am going to discuss how to see who viewed your TikTok profile.
Whenever you upload a video on this platform, you may spend time to see the view count, and you may want to see the people who view your videos you have made.
It is a natural thing, even if you have never created a viral video for the platform, you may want to rush to see who is watching your profile or video that you created.
You may want to check who is visiting your TikTok profile or who is stalking you on TikTok. Maybe your fans are obsessed with your content. The question arises, Can you see who viewed your tiktok profile? The answer to this question is yes.
Can you see who viewed your TikTok profile 2022?
You might be curious to know about your fans that who viewed your TikTok account. I have good news for you, you can see who viewed your tiktok profile with ease from the notification bar available in the tiktok application.
To check who watched your tiktok account
Firstly, open TikTok
Tap on the notification
Find the text "viewed your profile"
Click/tap on the profile pictures
You can locate the list of all the users or accounts who viewed your profile, either by searching or organically reach to your videos, or tapping on your username, tagged in another video or comment or in a caption.
Unluckily, you cannot find that how many times or how often each person is visiting your profile. But you can getting some of the knowledge right? Keeping an eye on your tiktok profile visitors will help you to see your reach and whether it is improving or not over time.
Like you, if you are checking people who viewed your tiktok profile, they can also see you in their own notifications, it means they can also watch you.
How to View Someone's TikTok Profile without them Knowing?
Once any social media platform emerges on the scene, tools are also available online to make the usage easier for the customers. You can view other TikTok profiles without them knowing with the help of the TikTok profile viewer.
You can search the users using hashtag or username without logging in. TikTok application crawls the public videos in a feed, so you can watch them without getting into the trouble of logging in.
When you search for TikTok viewer, you will come across sites like ttonlineviewer.com, urlebird.com, which have the tools for free to perform the task.
Related Read: Tricks to See Private Instagram Without Following
How to View TikTok Profiles Anonymously
At times, you want to see someone's TikTok account or profile without notifying them. If you are logged in your account and using TikTok to browse for certain profile, it will inform them that you are checking their profile or content.
You can leave a comment on the videos so they will know that you are enjoying the content. It is not creepy thing to view anyone's Tiktok account.
However, if you want to remain anonymous, you can check their profile after logging out of your account. Use the app to do that, it is because the web version of the application will not allow you to search users.
To view the profile anonymously:
Go to your profile on TikTok and click the three dots in the upper right-hand corner
Scroll down and click 'Logout' to log out
Confirm that you'd like to sign out of your TikTok account, write down your username and password so you can use it to log in again
Now visit the home page of TikTok and click the magnifying glass/search that says 'Discover' available at the bottom of the screen
Type the username of the account you're looking for and enter to search it
After locating the desired account, now you can view all the content of that user anonymously, if you are unable to access that account, it means the profile is private.
How to See Who Viewed Your TikTok Videos?
Currently, you cannot see the names of the users who viewed your Tiktok videos. Unlike profile views, you cannot identity the video viewers by names.
However, the number of video views is available for you. The number of views is sufficient to know whether your videos are being seen or not.
Frequently Asked Questions
Can I see how many times someone viewed my TikTok Account?
Currently, TikTok does not offer such statistics for users. The only way to know about it is to see your profile visitors, if someone visits your profile often and does it multiple times. Tiktok updates the viewers after 24 hours time period, it will be safe for you to guess that if anyone is visiting your profile several times on a daily basis.
How to see who viewed my TikTok videos?
The answer is no. currently, Tiktok only offers the number of views you are getting on your videos. The purpose of these stats is to monitor your success rather than checking your stalkers.
Enjoy TikToking!
Tiktok offers the option to see who viewed your TikTok profile but it does not have to check on who visited your TikTok videos. However, you can still see the number of views under each video you made.
So that's it, I hope that now you know how to check who viewed your TikTok profile. Do you know you can also change your Tiktok username without waiting for 30 days, check our post.
Do not forget to share this post.
What's Next?
How to Check your watch history on TikTok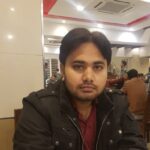 Arsalan Rauf is an entrepreneur, freelancer, creative writer, and also a fountainhead of Green Hat Expert. Additionally, he is also an eminent researcher of Blogging, SEO, Internet Marketing, Social Media, premium accounts tips and tricks, etc.