How to Use Copyright Affected Videos in Instagram
Instagram is one of the most famous free video and photo-sharing social media app in this modern age. The number of users has reached more than 700 million worldwide by 2018. Therefore, Instagram is increasing its security day by day. In this regard, they are updating their privacy that can affect the users. They have launched new automated security which can detect copyright videos. In this post, I shall discuss using copyright-affected videos on Instagram.
In recent times, if you are uploading videos on Instagram with the background of the famous music of the band will usually affect by copyright. Then the video will be canceled. It is due to the fact that Instagram has launched and installed automatic detection feature music that can prevent the uploading of videos that contain copyright music.
Read more:
Suppose if you make a video of your traveling but it does not have a background music then it will not be colorful. But if you are using music on Instagram then you will have to face the Instagram copyright issues. So if you are looking for an answer that how to put a video on Instagram with copyrighted music then this post is for you. People also ask that can I post a video with copyrighted music on Instagram.
To do that you need to follow many easy steps so that you will be able to publish copyrighted videos in your Instagram account. Here is the guide:
How to Use Copyright Affected Videos in Instagram
Make ready-to- upload video with the famous background music of the band.
Upload the video as is usually in the photo upload menu , wait for the upload process to complete.
Go to menu love icon , later you will get a message. "Your video was removed Because It may have copyrighted content that belongs to someone else." Tap inscription "See what's wrong".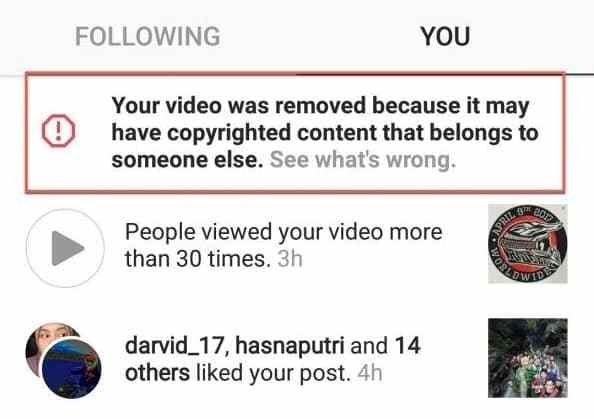 Next tap the word "Appeal."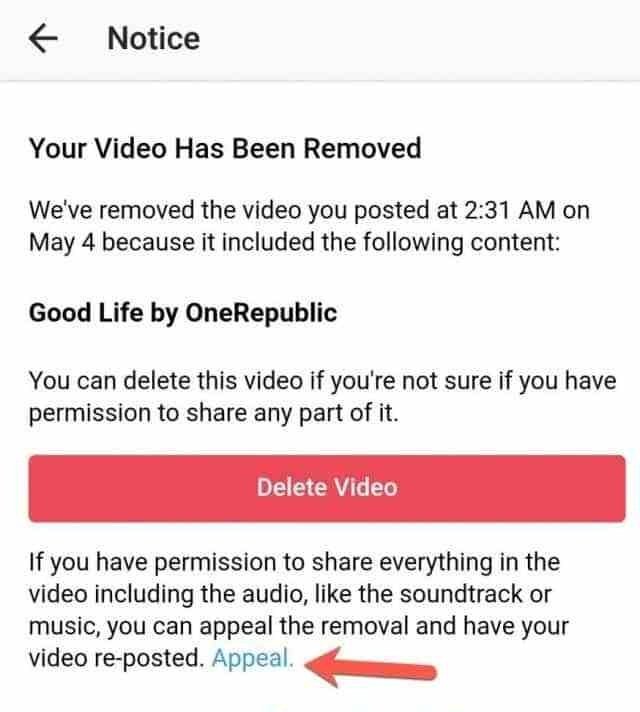 The last step, then you will see the message "To re-post your video, please agree yadda yadda yadda". Check "I agree"and input your Instagram's electronic signature. Click the symbol Appeal when done.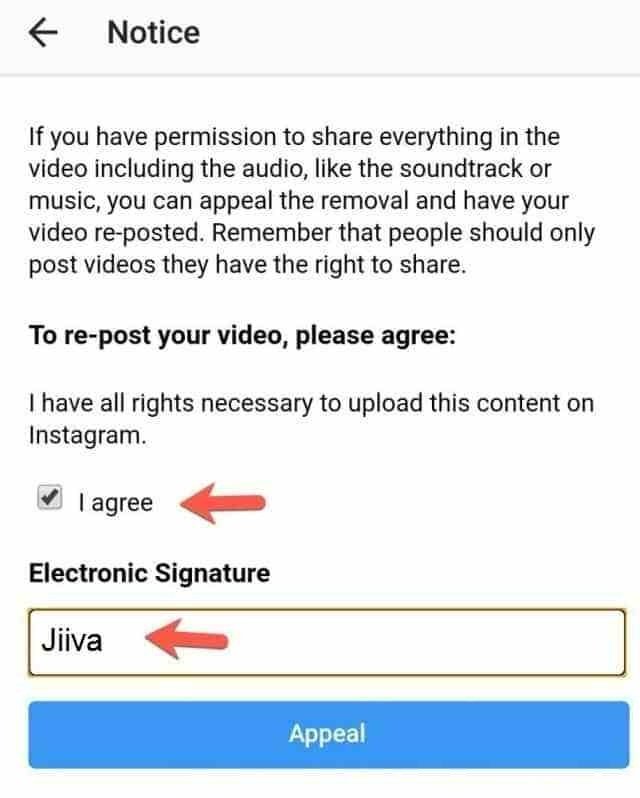 Wait a moment, the result of the video, your video has successfully uploaded in your Instagram account.
In this way, you can upload any video even though they have a copyright music, and can make it copyright free music on Instagram. It was earlier auto detected by Instagram. This method is applicable for every users in Instagram.
I think that you liked the post on how to use copyright affected videos in Instagram or how to solve Instagram copyright issues.
Do not forget to share this post.
Arsalan Rauf is an entrepreneur, freelancer, creative writer, and also a fountainhead of Green Hat Expert. Additionally, he is also an eminent researcher of Blogging, SEO, Internet Marketing, Social Media, premium accounts, codes, links, tips and tricks, etc.