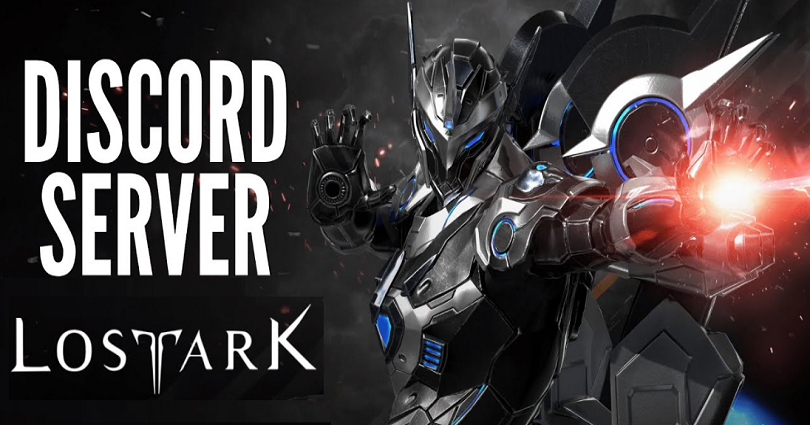 Lost Ark is a massively multiplayer online game that is free-to-play and it is also an online role-playing game.
There are a lot of diverse classes to choose from and you can also customize your fighting style.
While searching the ark, you will battle demon legions, colossal bosses, and more.
You will travel seven continents, hundreds of islands, and the seas between them.
Explore the immersive lore, and know about unique cultures and battle beasts.
This post has the official Lost Ark Discord server link, rules, and how to download the game for free on Steam.
Does Lost Ark have a Discord?
No, in 2022, Lost Ark does not have an official Discord server for now.
However, Amazon Games is their unofficial Discord server.
One of the lost ark's publishers is Amazon Game Studios.
Smilegate Entertainment inc. and My.com are the other two publishers.
According to one of Lost Ark's official Twitter replies, they have told the users that they are close to launching an official Discord.
However, they have not created it to the date yet.
Lost Ark Discord server link
The unofficial link of Lost Ark Discord server is https://discord.gg/lostark.
One of the lost ark's publishers, the Amazon Games' Discord server's link is https://discord.gg/amazon-games.
Although the looks of the Lost Ark Discord server is official, it is not affiliated with Amazon or Smilegate.
You will get the latest information from the Amazon Games' Discord server, can make new friends, and talk about Amazon Games.
To get full access to the server, you need to read and abide by the server rules.
To begin with, you need to join the server, click on "Complete", and agree to the rules.
In the end, to agree to the rules, click on "Submit".
By reacting to a bot message, you also need to assign a role to yourself.
After reacting to the message with a tick, the #Welcome category will vanish.
The rest of the server channels will be shown to you.
The channels are "#ag-announcements", "#social-media", "#general", and so on.
Lost Ark Discord server rules
Foster a friendly and positive community.
Pay attention to the game.
Keep your language in check.
Respect the community and one another.
Play fairly.
Your account is yours.
Protect your (and others') privacy.
Treat others the way you want to be treated.
Accept disciplinary action.
If you see something, say something.
No spam, NSFW content, or advertising on the server or through DMs is allowed. The promotion of other non-official social media channels, Discord servers, or communities is not allowed unless otherwise approved.
Stay on topic. Familiarize yourself with the channel description to make sure you stay on topic!
English can only be used on main channels. For our community-supported language channels, you're more than welcome to participate in the intended language.
No impersonation of staff or moderators. Please also refrain from pinging or DMing Amazon Staff. If you have any questions or issues, please forward them to an Online Community Manager.
How can I download Lost Ark for free?
Firstly, you need to download Steam and open it.
Sign in/sign up for a Steam account.
Search for the term "Lost Ark".*
Click on "Play Game".
Click on "Next".
After clicking on "Next", Lost Ark will be added to your Steam library.
In addition, the game will also begin downloading.
*just remember that Lost Ark is not available in every region.
If it is not available in your region, you need to wait until it is available in your country.
What's Next
Good, Cool, and Aesthetic Discord Server Names
Arsalan Rauf is an entrepreneur, freelancer, creative writer, and also a fountainhead of Green Hat Expert. Additionally, he is also an eminent researcher of Blogging, SEO, Internet Marketing, Social Media, premium accounts, codes, links, tips and tricks, etc.