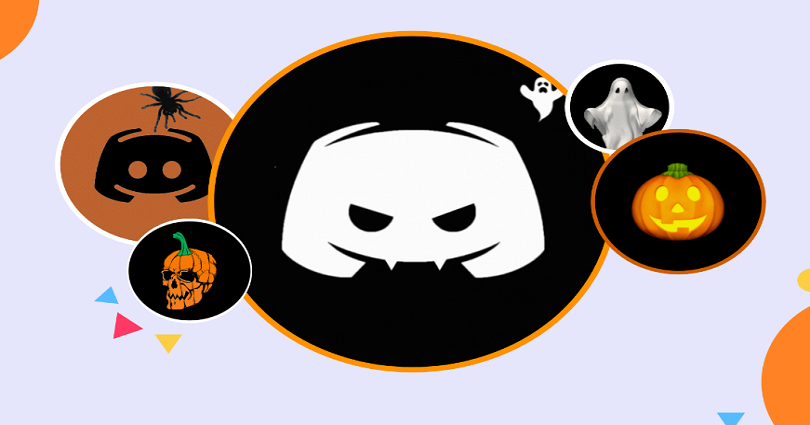 Your profile picture on Discord will represent you.
Therefore, you need to select a picture for profile that is related to you.
Usually, you should focus on your interests and character.
For instance, adding a cat as your Discord profile picture shows that you are a cat person.
Further, it can also show that you love cute animals.
It is a hard nut to crack to choose one profile picture when you have so many choices to choose from.
This post has the best Discord profile pictures that can be used for boys and girls.
If you want to get cute, good and aesthetic Discord profile pictures for your profile, you have reached your destination.
How do I change my profile picture on Discord?
To change your profile picture on Discord, you need to click on the gear icon in order to access your user settings.
After clicking on the gear icon, it will take you to "My Account" where you can make changes to your profile.
Now, click on "Edit Profile" next to "Change Avatar".
In the end, select the picture that you want to add as your Discord profile picture.
Why won't Discord let me change my profile picture?
Discord won't let you change your profile picture when you change your profile picture too many times.
If you changed your profile picture multiple times, Discord will block you temporarily from changing it.
If you can't change your profile picture, the ideal way is to wait until you get unblocked.
The block typically lifts after several minutes, so you should wait for several minutes.
Best Discord profile pictures
1. Yae Miko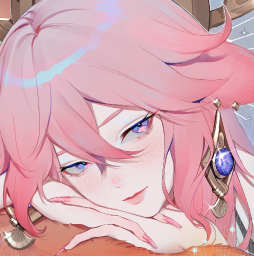 This is Yae Miko, you may be familiar with it because it is from Genshin Impact.
Yae Miko is equipped with a kind personality and likes reading books and stories.
The qualities she has are purple eyes, pink hair, and a couple of earrings.
2. Aesthetic Tom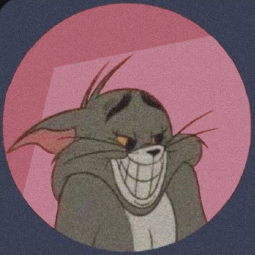 If you love to watch Tom and Jerry, you might want to consider it as your Discord profile picture.
The picture displays the Tom grinning.
This picture is taken from a GIF where Tom is shrugging.
3. Sanrio bunny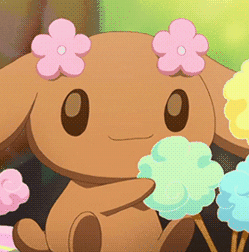 Hello Kitty, My Melody, Kuromi, Aggretsuko, Gudetama, are created by Sanrio.
This is a bunny which is a character from Sanrio.
The bunny is at home in creating pastries.
4. Augustinian Emblem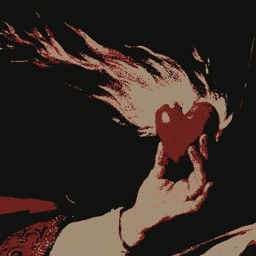 The flaming heart is called the Augustinian Emblem.
The human heart is a symbol of Augustine's love of God, brothers, and sisters.
The heart is alive and contains a desire to enjoy divine love.
5. Sniper Mask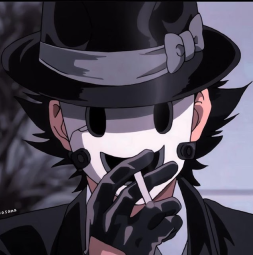 High-Rise Invasion has a character named as Sniper Mask.
The main feature of Sniper's personality is being cool.
Despite his embarrassing moments, he always does his best to look impressive.
6. Pink Anime Girl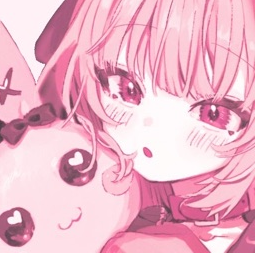 This is a profile picture of a cute and pink anime girl.
The girl is holding a rabbit plushie in the picture.
She does not come off any anime, but she's is being used as a profile picture frequently.
7. Kirito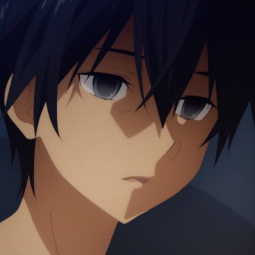 Kazuto Kirigaya, also called Kirito, is a character from Sword Art Online.
He's not an ideal character with words and can be very direct.
Additionally, he loves teasing and being rude to others.
8. Tommy Shelby Smoking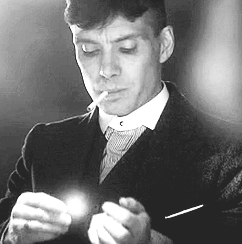 Tommy Shelby is a famous character in Peaky Blinders.
He is known as the leader of the Birmingham criminal gang.
In past, he served as a sergeant major in World War I.
9. Dog eating waffle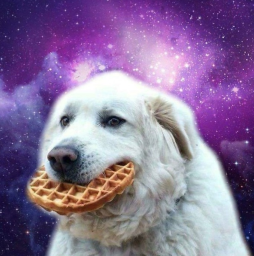 This picture does not need any explanation as it is self-explanatory.
The picture shows a white dog munching on a waffle.
The picture has a background of a dark purple space.
10. Boots from Dora the Explorer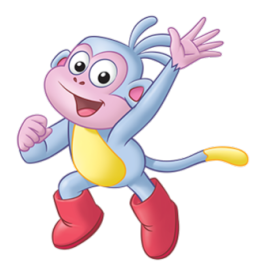 If you know this monkey, you've probably seen Dora the Explorer before.
Boots is an energetic as well as athletic monkey who can perform acrobatics.
If your personality type is matched with him, feel free to use him as your Discord profile picture.
11. Cat wrapped in a blanket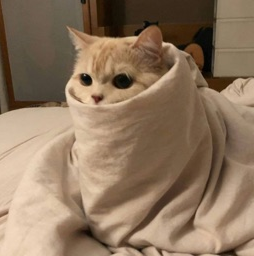 What do you think about a cat wrapped in a blanket?
Meet the "purrito" cat which is a cute trend on the web.
If you're into cats and love them, it can be used as your Discord profile picture.
12. Cartoon cat eating a tomato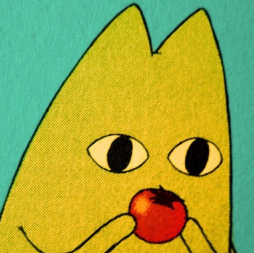 This image shows a cat eating a tomato.
The illustration encompasses a yellow cat eating a tomato.
It comes with a green background which contrasts the yellow cat.
13. Holding a chick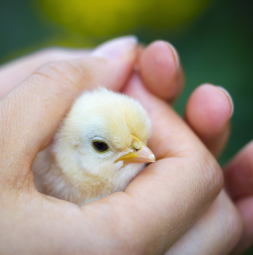 It is a cute picture of a person who is holding a baby chick.
The baby chick is surrounded by the person's hands.
If you're into chickens and like them, you can use it as your Discord profile picture.
14. Kung Fu Darwin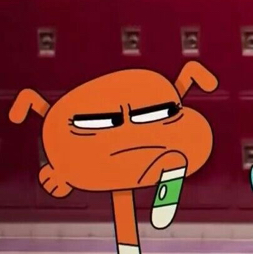 The character Darwin is from a tv show called The Amazing World of Gumball in which it is an orange goldfish.
Kung Fu Darwin is a very positive, kind, and happy person.
The picture shows Darwin in a Kung Fu action.
15. Yawning cat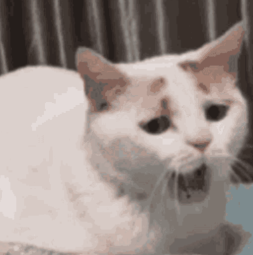 This picture can be observed as a cat yawning or screaming—it depends on you.
But the original GIF showcases the cat yawning.
The GIF is also used as a meme to show that something is boring.
16. Petting a duck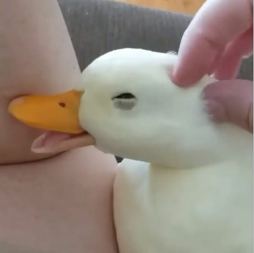 It shows that someone petting a duck and it is for those who love ducks.
The duck seems to be very happy while it's being petted.
What a cute picture with a lovable animal.
17. Aesthetic Snoopy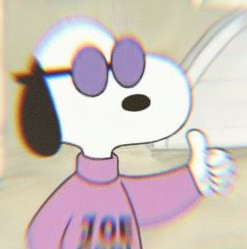 Here is an aesthetic picture of Snoopy in a "Joe Cool" shirt.
Joe Cool is the name of Snoopy as a college student.
To show that he is a college student, Snoopy is wearing a pair of sunglasses.
18. Aesthetic room
It is probably one of the most aesthetic rooms that can be used as Discord picture.
The room contains a minimalistic design with a white bed and a lamp.
There is no doubt in saying that the best part about the picture is the purple sky in it.
19. Anime girl covering her face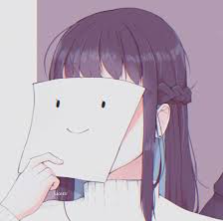 This picture is displaying an anime girl covering her face with paper.
The paper has two dots and a curved line presenting a smiley face.
If you have a reserved, shy personality and you are not the talkative one, it is the perfect Discord profile picture for you.
20. Blue rose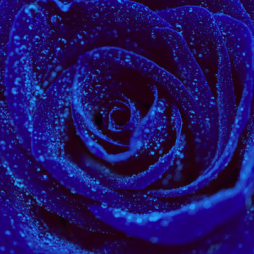 Usually, roses symbolize love and romance.
Alternatively, a blue rose is a symbol of mystery and success.
It can also convey the meaning of unreachable or unattainable love.
21. Aesthetic Tom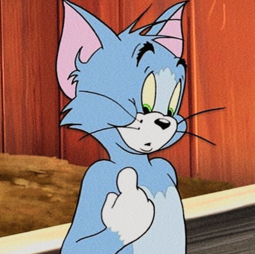 I cannot complete this list without Tom.
Tom is a famous cartoon character in the Tom and Jerry show.
He has become more intelligent over the years.
22. Winnie the Pooh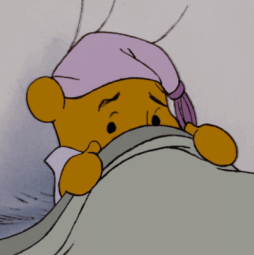 The appearance of this character was in Winnie the Pooh and the Honey Tree, a show by Disney in 1966.
Pooh is famous for his love of honey.
The picture displays the scariness of Pooh and tucked in his blanket.
23. Aesthetic Kuromi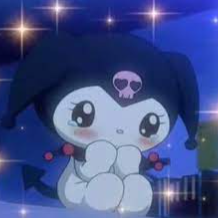 Kuromi is from Hello Kitty which is a goth character.
Although Kuromi seems to be tough and scary, she is actually very feminine.
The picture shows the soft side of Kuromi.
24. Sky with orange clouds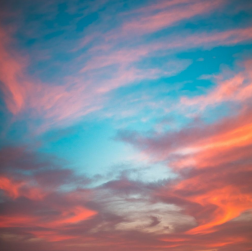 The sense lies in the cloud layer and the picture is beautiful.
The reflection of orange and red colors is shown in the clouds when the sun sets in.
A blue sky along with orange colored clouds.
25. Angry Anais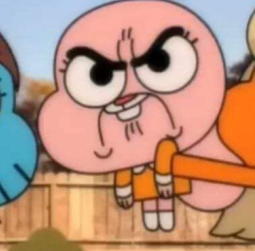 In Amazing World of Gumball, Anais is one of the leading characters.
Along with that, the character is also the most intelligent in the Gumball family.
A lot of episodes show her maturity and intelligence.
26. Baby Yoda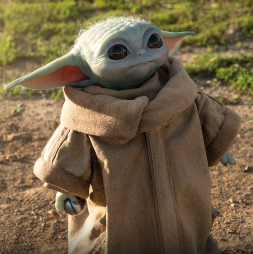 Grogu, also famous for Baby Yoda, is a character of The Mandalorian.
This profile picture can also be used for Disney Plus too.
If you like Baby Yoda, you can use his picture as your Discord profile picture.
27. Aesthetic cartoon cat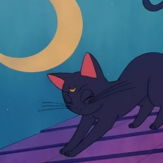 In the end, a picture of an aesthetic cartoon cat is also in this list.
Cat is black in color and observed stretching at the roof of the house.
The background showcases a blue night sky along with a crescent moon.
Final Words
Did you find a good, cool, or aesthetic picture for your Discord that you can use?
If yes, you can use it as your profile picture on Discord without any obstruction.
Just remember that this list of Discord pictures is in no particular order.
Every picture is meticulously selected from a pool of pictures to make sure that you get only the best ones. We have featured the best ones in this post.
What's Next
Cool, Funny, And Cute Discord Names
Best Discord Server Templates
Best BetterDiscord Plugins for Discord
Arsalan Rauf is an entrepreneur, freelancer, creative writer, and also a fountainhead of Green Hat Expert. Additionally, he is also an eminent researcher of Blogging, SEO, Internet Marketing, Social Media, premium accounts, codes, links, tips and tricks, etc.