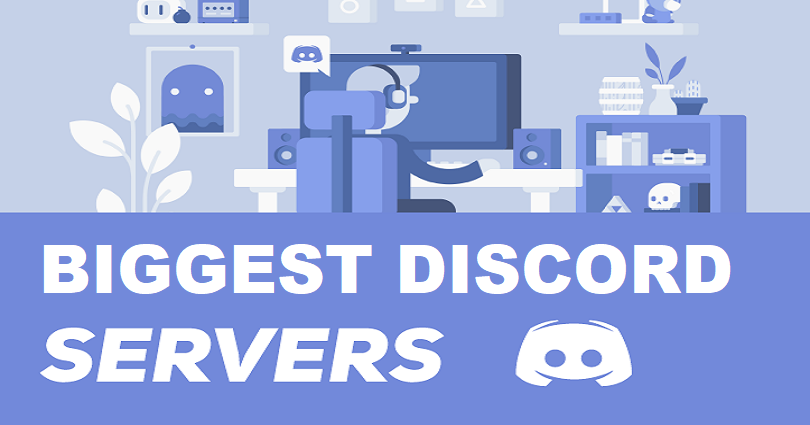 There are more than 7 million servers available on Discord to date.
You will find a server for every niche—gaming, music, studying, and so on.
The discord servers can be found and joined through different sites such as Disboard.
Disboard has a public Discord servers list.
However, the most popular Discord servers are usually not available on this website.
To find the best discord servers, you need to go to "Explore Public Servers" section on Discord.
The section has featured communities from gaming to entertainment.
I have listed the 20 most popular and biggest Discord servers available in gaming, music, entertainment, and so on.
1. Official Fortnite
2. MrBeast Gaming
3. Genshin Impact Official
4. Minecraft
5. Valorant
6. Axie Infinity
7. Roblox
8. TommyInnit's Discord
9. Lofi Girl
10. Apex Legends
11. Ibai
12. Anime Soul Discord
13. Rocket League
14. Rainbow 6
15. Servidor do Goularte
16. Splitgate
17. Animal Crossing: New Horizons
18. LOUD
19. Terraria
20. A Universal Time
Final Words
You can join any of the Discord servers we have listed in this article.
Just click on the URL to Join column, and you will be there.
You need to keep in mind that Discord servers come with a limit of 800,000 members.
If the server reached the limit, you need to wait for anyone to leave the server so you can join it.
The process may take from several minutes to several hours.
If you want to check more popular discord servers, you can see the full list of the servers on discord in "Explore Public Servers" section.
The icon of "Explore Public Servers" is available at the bottom of the left sidebar.
What's Next
Cool, Aesthetic, and Good Discord Server Names
Top 25 Most Popular Subreddits on Reddit
How to Add Rules to Your Discord Server