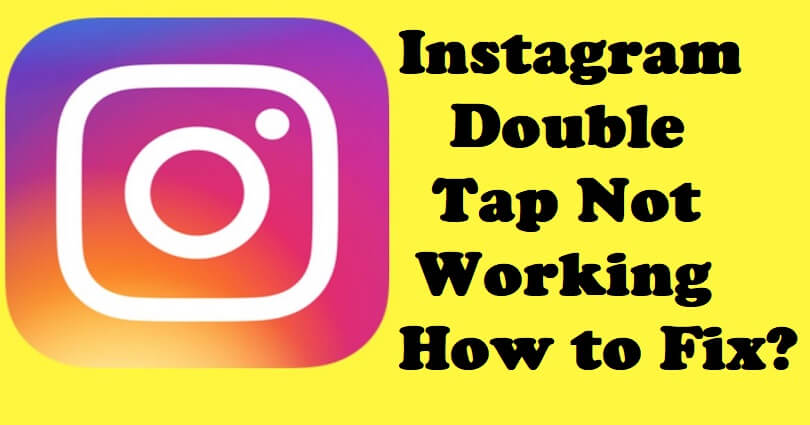 You are allowed to like posts, photos and videos on Instagram.
There are two methods to like posts—tapping on the like button or double-tapping on the post.
The heart becomes red when you tap on the like button.
To like it, you can also use the double-tap and it will play the heart animation.
However, the double-tap feature does not work all the time.
In this article, I will tell you how to fix the Instagram double tap not working on Android or iOS devices.
Why can't I double tap to like on Instagram?
You can't double tap to like on Instagram due to a bug/glitch on the app.
To improve the user experience, you will get new updates from Instagram on a regular basis.
The updates are meant to add new features and improvements to the app.
However, some updates have bugs/glitches.
A bug/glitch can occur and prevent you from double tapping on the posts.
You can get this error whether you are an Android or iOS user.
How to fix Instagram double tap not working
To fix Instagram double tap not working, the instant fix is to download an older version of the app (Android).
You can also wait for the new Instagram update or remove the app's cache.
If the new version is not released yet, you can wait.
Instagram will send a new update to fix bugs including the inability to use the double tap feature.
Solution 1: Download an older version of Instagram (for Android devices)
Remove the latest version of Instagram app from your Android device.
Copy and paste this link into your browser: https://instagram.en.uptodown.com/android.
Select "Older versions".
Install an older version of Instagram available in APK.
Open Instagram and it will resolve the issue!
Note: This is only suitable for Android devices.
Solution 2: Clear Instagram's cache
On Android devices: Force exit Instagram > open the Settings app > Apps > Instagram > Storage > Clear Cache > Clear Data > re-open Instagram.
On iOS devices: You cannot remove the Instagram's cache on iOS devices, so the only way is to uninstall and reinstall the app instead.
Solution 3: Update Instagram to the latest version
Go to the App Store or Google Play Store.
Search for "Instagram" app.
Tap on the "Update" button if it is available to update Instagram.
Note: If the update is not available on the app store, the only way is to wait so the team sends it to fix the bug (you may have to wait for a few days).
What's Next
How to Fix "Disabled accounts can't be contacted" on Instagram
How to Fix Instagram Reels Not Showing
How to Download an Instagram Voice Message
Arsalan Rauf is an entrepreneur, freelancer, creative writer, and also a fountainhead of Green Hat Expert. Additionally, he is also an eminent researcher of Blogging, SEO, Internet Marketing, Social Media, premium accounts, codes, links, tips and tricks, etc.