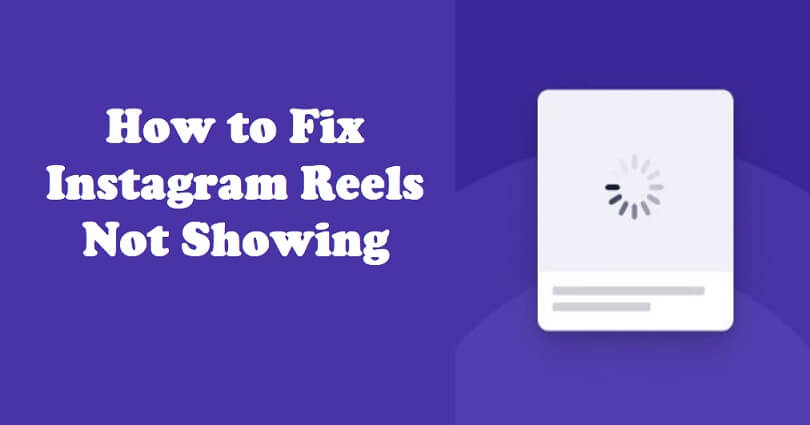 Instagram Reels is the same as Facebook, TikTok and YouTube Shorts.
Usually, a reel is 15 seconds long.
The reels feature was not fully rolled out in the beginning.
The feature was only present in some countries including the United States and Canada.
After testing the feature for a long time—Instagram released the feature globally.
Even though it is released on a global level, everyone does not have the feature.
In this article, I will tell you how to fix the Instagram Reels option not showing, missing, or not working.
Why is the Instagram Reels option not showing?
The Instagram Reels option is not showing the option is not rolled out in your country yet.
Otherwise, in phone settings, you didn't grant Instagram permission to access your photos, microphone, or camera.
Some users also complained that the Reels feature is missing from the app even though it was there in the past.
Other users reported that the option is available in one account and the secondary account does not have it.
How to fix Instagram Reels not showing
To fix Instagram Reels not showing, the first step you need to take is to give Instagram all permissions.
The permission you need to give will help it to access your photos, microphone, and camera.
You can also use the older version of IG by downloading it or update it to the newest version.
Other troubleshooting methods which can be used are installing a VPN or reinstalling the application.
Solution 1: Give Instagram all permissions
For iPhone users:
Go to the Settings app.
Scroll down and select "Instagram".
Now, allow Instagram to access "All Photos".
Enable "Microphone".
Enable "Camera".
For Android users:
Go to the Settings app.
Choose "App management".
Select "Instagram" next to "Permissions".
Allow "Camera", "Microphone", and "Storage".
Solution 2: Download an older version of Instagram
Uninstall Instagram from your Android phone.
Visit this link by copying and pasting it: https://instagram.en.uptodown.com/.
Select "Older versions".
Select an older version of the app.
To download the APK, you need to select "Download".
Note: This method can be used only on Android devices—if you're an iPhone user, you need to try the other solutions below.
Solution 3: Update the Instagram app
Visit the App Store or Google Play Store which your device is supporting and search for "Instagram".
To update it, select "Update".
If you don't see an "Update" option, revisit the store later.
Solution 4: Other troubleshooting methods
Connect to a VPN: Download a free VPN app and connect it to the best country like United States/Canada/United Kingdom VPN.
Force quit and reopen the app: Swipe up from the middle of your screen > swipe up on Instagram > and relaunch Instagram.
Clear the app's cache: For Android devices: Settings > Apps > Instagram > Storage > Clear Cache. For iPhone users: Settings > General > iPhone Storage > Instagram > Offload app > Install the App again.
Remove the app and reinstall: Remove Instagram from your home screen and install it again from the App Store or Google Play Store.
What's Next
How to Fix Instagram Posts, Followers, Following Not Showing
How to Download an Instagram Voice Message
How to Fix GIF Comment Option Not Showing on Instagram
Arsalan Rauf is an entrepreneur, freelancer, creative writer, and also a fountainhead of Green Hat Expert. Additionally, he is also an eminent researcher of Blogging, SEO, Internet Marketing, Social Media, premium accounts, codes, links, tips and tricks, etc.