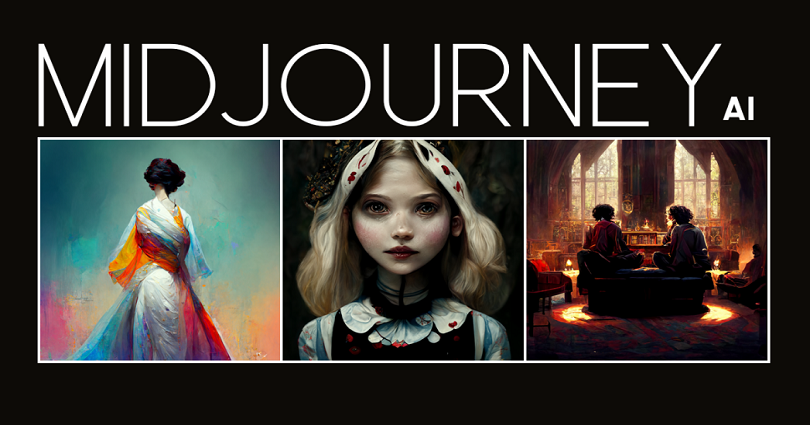 Midjourney is an AI that generates art when you feed it keywords (and arguably it is the best tool to do it).
The popularity of this tool has increased in a short time as many artists, YouTubers, and bloggers promoted it.
The most popular video about Midjourney on YouTube is, "End of An Artist's Career? A.I. Creates Art for You! – Complete Guide" which contains more than 4.5 million views.
The uploader of the video was PiXimperfect, hosted by Unmesh Dinda, an Indian YouTuber equipped with more than 4 million subscribers.
Another video with the title, "The AI that creates any picture you want, explained" by Vox had more than 1.5 million views.
Since then, the number of users of Midjourney is increased and you can say hundreds of thousands of people are using it.
In this post, I will guide you on how to get Midjourney AI to generate art and whether you can use it commercially.
How to Get Midjourney AI
How to get Midjourney AI:
Firstly, go to the link and join the Midjourney Discord server: https://discord.com/invite/midjourney.
After that, visit the newbies channel, for instance, #newbies-1, #newbies-31, #newbies-61).
Use the "/imagine" command in order to start generating AI art.
Midjourney is currently in the open beta phase, which opens the doors for anyone to use the service by simply joining the Midjourney Discord server.
The first 25 prompts will be free for you to use—but you need to pay for the service after that.
Previously, the service was based on invite-only and an invite was necessary to use it.
You can also use Midjourney on any Discord server that contains it.
The bot can also be invited to your own Discord server and you can use it there.
You need to use the "/imagine" command followed by keywords in order to use the bot.
Let's suppose that you want to generate art related to a realistic hamburger.
If that is the case, your command will be "/imagine hamburger, delicious, glistening, highly detailed".
After doing so, the AI will take a few minutes to come up with 4 images based on your description.
Just remember that each user is limited to 25 prompts, it also includes upscales and variations.
Upscale can also be selected or make variations of the images.
Upscaling (U1, U2, U3, and U4) an image will increase its size and also improve the quality as well.
Making variations (V1, V2, V3, and V4) of an image will create 4 different styles of the image.
After using all 25 prompts, you have to subscribe to a plan (the service plan starts from $10 a month).
You can use the standard plan to make 200 prompts while the standard plan comes with unlimited prompts.
Can I use Midjourney commercially?
Yes, you can use Midjourney commercially if you have a paid membership (paid versions start from $10/month).
However, if you're not a premium member, you will get a license to the Assets under the Creative Commons Noncommercial 4.0 Attribution International License.
If you're an employee or owner of a company with more than $1 million USD a year in terms of revenue, you have to get a corporate membership plan in order to use the assets.
If you're a paid member, you will be the owner of all the assets you generate.
It means that all of the images that you've generated can be used by you.
What's Next
The Beginner's Guide to Use Midjourney AI
How to Add Midjourney Bot to Your Discord Server
Is Midjourney Free? Midjourney Pricing
Arsalan Rauf is an entrepreneur, freelancer, creative writer, and also a fountainhead of Green Hat Expert. Additionally, he is also an eminent researcher of Blogging, SEO, Internet Marketing, Social Media, premium accounts, codes, links, tips and tricks, etc.