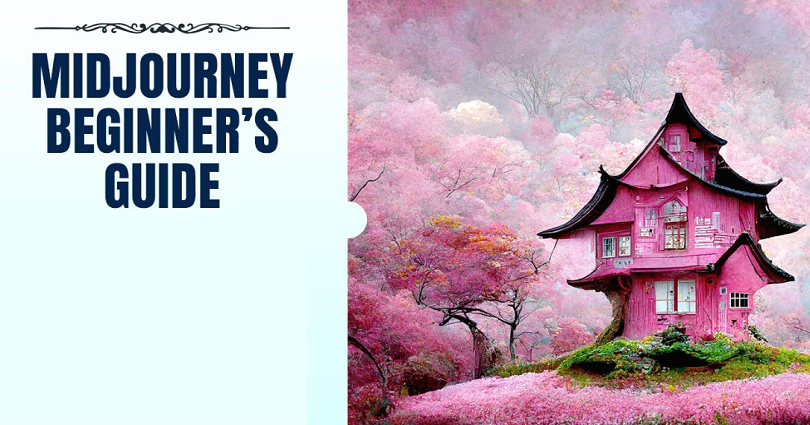 Midjourney is an Artificial Intelligence that generates images/art with the help of keywords.
Since it is still in beta launch, it contains more than 1 million Discord members.
You can join the Midjourney Discord server in order to visit a newbie channel to use the /imagine command.
However, the newbie channels are replete with people, so you'll have to constantly scroll up and down.
On the other hand, you can add the bot to your own Discord server, but the requirement is that the server must have less than 1k members.
If this is your first time using the bot, you need to read this beginner's guide that will enable you how to use Midjourney AI on Discord.
How to use Midjourney AI
#1: Join the Midjouney Discord server
Firstly, download Discord on your device.
Create a Discord account and log in.
Lastly, you need to join the Midjourney Discord server from this URL: https://discord.com/invite/midjourney.
Midjourney AI is only launched on Discord at the moment, so you need to have a Discord account to if you want to access it.
You can download Discord on the App Store, Google Playstore, and PC keeping in view your preferences.
#2: Go to a newbie channel
Go to the Midjourney Discord server.
On the left sidebar, select a newbie channel (for instance, #newbies-61).
The Mid journey bot can be used only on the newbie channels.
There are multiple newbie channels that can be joined.
The channels are #newbies-1, #newbies-31, #newbies-61, and #newbies-91.
Just keep in mind that you should not join the #newbies-1 channel as it's very overcrowded.
#3: Use the /imagine command
Firstly, use the /imagine command.
Type what is in your mind after "prompt".
After typing /imagine, the "prompt" keyword will automatically visible.
Type what you're thinking of after the "prompt" keyword.
Here are some examples that can be used as a command:
/imagine the observable universe
Another example of command:
/imagine a city in Japan at night
Adjectives can also be used including:
/imagine a knight in battle, cinematic, epic, detailed
Or type this type of thing:
/imagine a knight in battle, cinematic, epic, detailed, 4k, hyper-realistic, intricate, atmospheric, unreal engine, octane render".
Midjourney AI has endless possibilities.
#4: Wait for the AI to generate the images
You have to wait for 60 seconds for the AI to come up with the images.
Use "U" to upscale the image or "V" in order to make variations of the image.
After typing /imagine, wait for 60 seconds and the AI will provide 4 images.
The images will be generated keeping in view the keywords that you've provided.
If you like an image, you can upscale it or make variations of it as well.
For instance, if you like the 1st image, select "U1" to make it larger and higher in terms of quality.
Just remember that each user only has 25 queries, it also includes the limitation of upscales and variations.
After using all 25 queries, you need to purchase a membership to continue using the tool.
What's Next
Midjourney Discord Server Link
How to Add Midjourney Bot to Your Discord Server
Arsalan Rauf is an entrepreneur, freelancer, creative writer, and also a fountainhead of Green Hat Expert. Additionally, he is also an eminent researcher of Blogging, SEO, Internet Marketing, Social Media, premium accounts, codes, links, tips and tricks, etc.