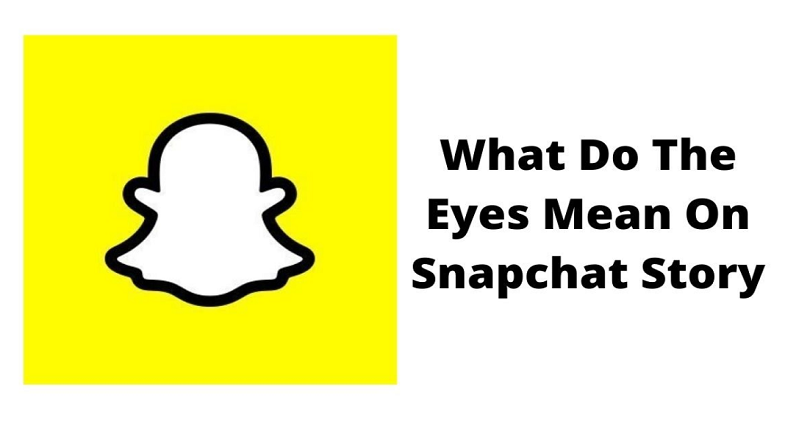 Snapchat has launched a paid version of their app that is, Snapchat Plus.
If you've recently started a free trial for Snapchat +, you'll get access to all of its features.
Its new feature also has the eyes, eye emoji (👀), or the double eyes.
If you've posted a story, you will see an eye emoji if you check who viewed it.
You will also see a number next to the eyes—but what does it mean?
In this post, I will tell you what do the eyes (👀) mean on your Snapchat story and how to turn it on or off.
What do the eyes mean on your Snapchat story?
The eyes on your Snapchat story indicate that how many users have rewatched your story.
For instance, if you see the number "15" next to the eye emoji (e.g. 👀15), it shows that 15 of your friends have rewatched your story.
However, it does not add multiple rewatches from one person to its count.
If someone rewatches your story 5 times, the rewatch will only count it as one.
After subscribing to Snapchat Plus, you can see who rewatched posts to Your Story, Private Stories, and Shared Stories.
However, for this purpose, you have to turn the "Story Rewatch Count" on.
Just remember that the rewatch counter does not tell which friends rewatched your story.
In short, you are unable to check the names of the people who watched your story twice.
In the future, Snapchat might change it.
How to turn on/off the eyes on your Snapchat story
Firstly, go to Snapchat and go to your profile.
Now, tap on the "Snapchat+" membership card.
Lastly, tap on "Story Rewatch Count" to turn it on or off.
You have to subscribe to Snapchat+ if you want to enable "Story Rewatch Count".
You can also activate the free 7-day trial of Snapchat+.
In these 7 days, you can enjoy all the features of its subscription.
However, if you do not want to renew it, you must cancel the subscription. 
If you cancel the subscription before 7 days, the features of Snapchat plus can be used.
After the 7-day trial, you will not be able to access the features.
To learn more about it, you can go to the Snapchat Help Center.
What's Next
Why is Snapchat Plus Not Showing?
List of Snapchat Plus Features
How to See Who Rewatched Your Story on Snapchat Plus
Arsalan Rauf is an entrepreneur, freelancer, creative writer, and also a fountainhead of Green Hat Expert. Additionally, he is also an eminent researcher of Blogging, SEO, Internet Marketing, Social Media, premium accounts, codes, links, tips and tricks, etc.