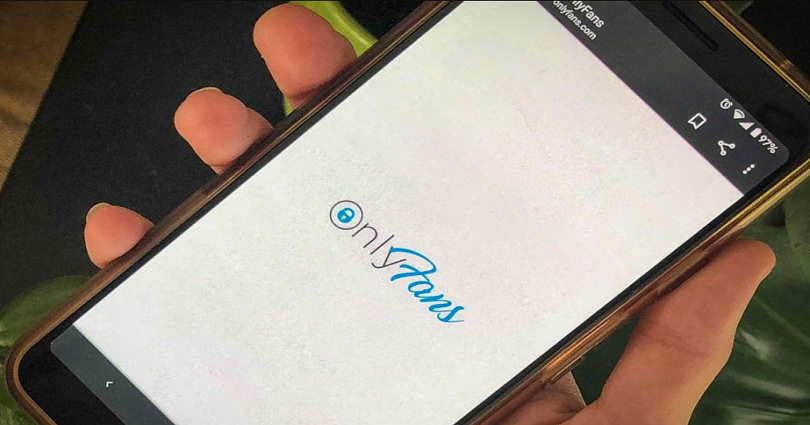 Are you looking for a solution to your issue or question on Onlyfans website?
If yes, you are at the right place.
You might want to know why you have not received your funds yet.
Further, you can face issues while uploading a video on the site.
The best way to solve these issues is to contact Onlyfans support.
Other social media platforms including Instagram, contacting customer support is a hard nut to crack.
Contacting Onlyfans is easier as compared with Instagram and the response will be given by a human.
In this post, I am going to teach you how to contact OnlyFans support to solve your problem or questions and there are five ways to do it.
How to contact OnlyFans
You can either email them or create a ticket or message them on Twitter to contact Onlyfans.
Furthermore, you can also get answers to your queries in their help center in FAQs (frequently asked questions).
You need to log in to your OnlyFans account to create a ticket.
After logging in, you need to go to the help center and choose the "Take me to support" link.
You can also contact them through the email address and it is available on their Twitter account.
Further, you can also mention them in a tweet or send them a direct message on their Twitter account.
There is no estimation that how much time they will take to respond to you but it is the best option that you use the previous ways first.
If they do not respond to you within 2 business days, you should consider using other methods to contact them.
This post will help you to know how can you contact OnlyFans support.
Method 1: Create a ticket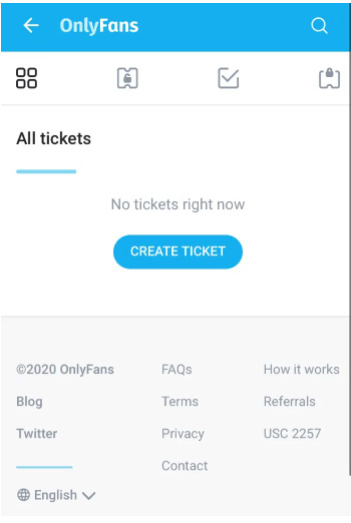 The steps are Log in to OnlyFans account> profile icon> Help and Support> Take me to support> All tickets> Create Ticket> Select a question> Add details> attach file> Create Ticket.
The first method you can use to contact Onlyfans is to create a ticket.
To create a ticket, visit the official OnlyFans website and log in to your account.
After logging in, choose the profile icon on the bottom navigation bar.
After selecting the profile icon, you will see an opened menu.
There are many options that you can choose from – My profile, Bookmarks and so on.
Scroll down until you see the option "Help and Support".
To go to the help center of OnlyFans, Select "Help and support".
Now, again scroll down unless you come across "Take me to support" link.
On the help center, click on that link and it will show the history of your tickets.
Select the "Create Ticket" button available on the tickets page to create a new ticket.
After doing so, choose a question from the help center and add the details regarding your problem.
In the end, you can attach the image of the issue (optional) and select the "Create Ticket" to create one.
After creating the ticket, the ticket will be moved to "Open Tickets" tab.
OnlyFans tickets are responded in 1-3 business days.
If they have solved your ticket, it will be available in "Solved tickets" tab.
On the contrary, if they have closed the ticket, it will be available in "Closed Tickets" tab.
This is how you contact OnlyFans support by creating a ticket.
Apart from this method, there are two more methods to contact OnlyFans support including email or Twitter.
Recommended: Can You Screenshot on OnlyFans?
Method 2: Email OnlyFans
Email your questions and problems to support@onlyfans.com.
The second method to contact OnlyFans is by using email.
The official emails of OnlyFans are – support@onlyfans.com & media@onlyfans.com.
The user can post their questions on this email support@onlyfans.com.
Apart from users, the media and press can contact them using the mail media@onlyfans.com.
In addition, if you have any other problems or questions regarding the website of OnlyFans, you can contact them via email support@onlyfans.com.
You need to ensure the subject line of your inquiry, details about it and the attachments are also available (optional).
You need to explain the issue in as much detail as possible and also ask your question in detail.
After sending the email, wait for 1-3 business days to get the response.
You need to be patient and do not send a follow-up email.
Method 3: Ping them on Twitter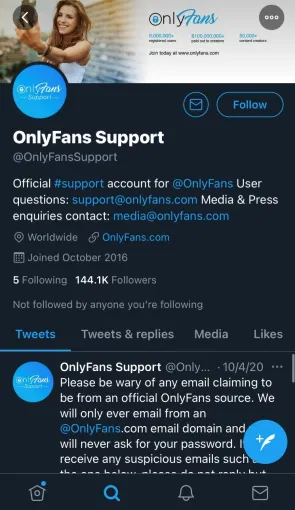 Go to Twitter> Write a Tweet> Ask question/explain the problem>tag@OnlyFansSupport> post.
Or Go to Twitter> go to @OnlyFansSupport> mail icon> send your issue/question.
This is the final method to contact OnlyFans that is, using the Twitter platform.
There are two ways of doing it.
First of all, you can write a tweet about your issue/question and tag @OnlyFansSupport.
On the other hand, you can also send them a direct message with an explanation of the question or issue.
To post a tweet of your issue/question, click on the tweet icon (on the desktop version), tap on the feather icon (on a mobile device).
After doing so, explain your problem in detail, and tag OnlyFans using @OnlyFansSupport in your tweet.
Here is an example, "How do I deactivate my OnlyFans account? @OnlyFansSupport".
You can also send them a direct message to contact them on Twitter effectively.
It can be done by visiting their Twitter support page on Twitter and choosing the mail icon available on the profile.
Then, ask your question in detail by sending them a direct message.
There is a great chance that you will get a human response in one to three business days.
You need to tag @OnlyFansSupport rather than @OnlyFans.
If you tagged @OnlyFans instead of @OnlyFansSupport, they might not respond to you or entertain your problems.
Method 4: Use Contact Form
You can also use the OnlyFans Contact Form to contact them.
Go to this link https://onlyfans.com/contacts and fill out the form and send the request.
METHOD 5: Message them on Instagram Account
This is another way to send Direct Message to OnlyFans and you can access their Instagram on https://www.instagram.com/onlyfans/ OR using @onlyfans
BONUS METHOD: Use Physical Mail Service
This method can be used as an insurance policy, OnlyFans has a physical address that is written below:
Fenix International Limited
4th Floor Imperial House,
8 Kean Street,
London,
WC2B 4AS
OnlyFans is a company that is operated and owned by Fenix International Limited founded in London.
Further, if you have tried all the previous methods and did not get any serious response, you can also visit their parent company website to contact them the URL is: https://fenixinternational.com/
Frequently Asked Questions (FAQs)
What is OnlyFans' email?
There are two OnlyFans' official email addresses:
For user issues/queries: support@onlyfans.com.
For Media and Press related inquiries: media@onlyfans.com.
If you want to get the answer to your queries, post a question through email via support@onlyfans.com.
Alternatively, if your concern is regarding press and media inquiries, contact them via media@onlyfans.com.
Does OnlyFans have Twitter?
Yes, Onlyfans contains two official accounts on Twitter.
Here are the official OnlyFans' Twitter accounts:
OnlyFans' official Twitter: @OnlyFans.
OnlyFans' support Twitter: @OnlyFansSupport.
The @OnlyFans Twitter account is used for creator announcement purposes on their site.
Alternatively, to announce the issues/bugs, the official Twitter account is @OnlyFansSupport.
Does OnlyFans have a Customer Support Phone Number?
No, this option is currently unavailable which is why you cannot contact them using a phone number.
Final Words
If you are having trouble with OnlyFans application, the ideal way to get help is to contact OnlyFans support.
You can contact them either by pinging them on Twitter, creating a ticket on the Help center, using the contact form, messaging them on Instagram or emailing them on their email.
If you don't get a reply from them after 3 business days, try using another method from these methods.
Due to the massive amount of users, you need to be patient and prepared to wait for a while to get a reply from them.
What's Next
Arsalan Rauf is an entrepreneur, freelancer, creative writer, and also a fountainhead of Green Hat Expert. Additionally, he is also an eminent researcher of Blogging, SEO, Internet Marketing, Social Media, premium accounts, codes, links, tips and tricks, etc.