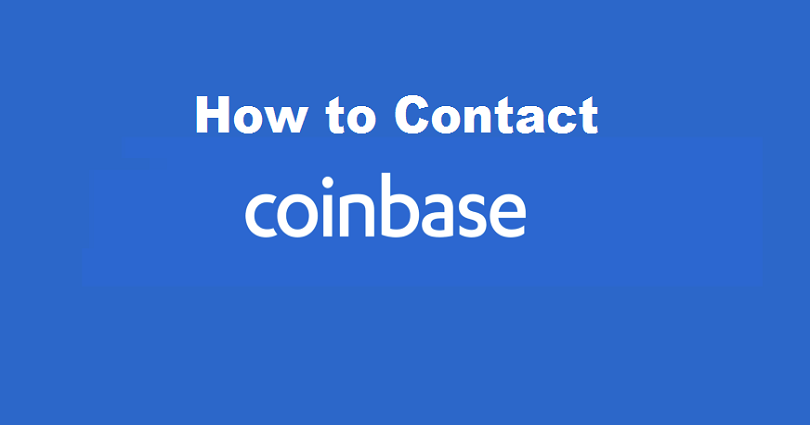 Coinbase is a cryptocurrency exchange platform that enables you to purchase many cryptocurrencies including Bitcoin and Ethereum.
If you have not created an account yet, then you should create an account.
Keeping in view the traffic of the website, it is one of the top exchanges on the web.
There is a chance that you face some kind of issue while using Coinbase.
For instance, after creating an account, you need to verify your identity.
If you face issues with the verification of your ID, you can contact Coinbase support for help.
Same is the case with your issues with funding your account or trading, contacting Coinbase is the best way to resolve the issue.
In this post, I am going to teach you how to contact Coinbase support to get assistance.
How to contact Coinbase
To contact Coinbase, you can send them a direct message to @CoinbaseSupport on Twitter account or submit a ticket or call them.
On the other hand, you can also go to the Coinbase Help Center for assistance.
The Help Center of Coinbase has answers to frequently asked questions.
Use the search bar to search for the questions and find the answer to your queries.
Further, you can browse the related categories available on the Help Center.
If you are unable to find the answer there, you can send them a direct message on Twitter or submit a ticket to Coinbase.
After doing so, you need to be patient for their response.
Coinbase is growing rapidly that is why the support team may have to deal with bulk tickets.
We have discussed three working ways to contact Coinbase below:
Method 1: Submit a ticket
The first method you can use to Contact Coinbase is to submit a ticket using their Help Center.
First of all, visit the Coinbase Help Center and click on "Contact Us" button.
At the bottom of the page, you will see the "Contact Us" button.
On the other hand, you can also go to "Contact Us" page directly by clicking on this URL: https://help.coinbase.com/en/contact-us.
To submit a ticket, you can go to the "Contact Us" page regardless of your country.
There are several products available on that page and you can select from them.
The several products that you can select from are "Coinbase", "Coinbase Pro", "Coinbase Custody" and so on.
Select the product in which you are having issues.
For instance, if you have a problem with Coinbase, then choose "Coinbase".
The next step is to give more information about the problem that you are facing.
On the dropdown box, click on "Let's get started".
After doing so, choose the issue you are experiencing.
On the dropdown box, click on "What seems to be the problem?".
Now, select the specific issue that you are experiencing.
Now, scroll down to the form, you need to fill all the fields.
First of all, enter the email address which is associated with your Coinbase account.
Coinbase will contact you using the email that you are entering.
After doing so, add the subject to your message.
For instance, if you want to check the status of your document review, use the subject "Document review status" in the subject.
After selecting the subject, add description of the issue too.
Here is an example of description of issue: "Hi, Coinbase. I have recently created an account on Coinbase but the documents that I've provided are not yet approved. Can you tell me the status?".
The last step is to click on "send verification email" to verify your email account to submit the ticket.
Method 2: Send Direct Message to Coinbase on Twitter
The second method to contact Coinbase is to send them a DM on Twitter.
Coinbase has a Coinbase Support account on Twitter that can be used to contact them.
First of all, you need to go to Twitter and visit the Coinbase Support profile.
After reaching their profile on Twitter, click on the "Mail" icon to open a conversation with them.
After doing so, describe your problem that you are experiencing on Coinbase and send them a message on Twitter.
On the other hand, you can also compose a tweet and tag them using @CoinbaseSupport.
This is the best way to attract them by using the tag @CoinbaseSupport.
Keeping in view their replies and tweets there, the Coinbase Support on Twitter is very active and their response is well-timed.
Contacting Coinbase on Twitter is another good method to get a quick response from the team.
Method 3: Call Coinbase support
Lastly, you can use this method to contact Coinbase, that is to call them.
The phone number of Coinbase Customer Service is +1 888 908-7930 for the US and all other countries.
If you are a resident of the UK, you can talk to them by dialing 080 168 4635.
If you are a resident of Ireland, contact the customer service by 1800 200 355.
However, this method can be used to contact them if you want to lock your Coinbase account if you have seen any suspicious activity.
The other issues are not entertained here.
If you are facing a problem other than suspicious account activity, you can use the previous methods in this article to contact them.
What is Coinbase's email?
The official email addresses of Coinbase are support@coinbase.com, contact@coinbase.com, and no-reply@coinbase.com.
At times, Coinbase also sends emails from subdomains such as contact@updates.coinbase.com.
Before you open the mail link, you need to ensure to check the email address of sender.
If the email address of the sender does not contain Coinbase domain at the end, it means it is not valid email.
How do I speak to a human at Coinbase?
You can dial +1 888 908-7930 in order to contact a human being.
However, the number is useful if you need to lock your account due to suspicious activity.
Other issues will not be entertained from this method.
To address the other issues, you need to submit a ticket via Coinbase help center or message them on Twitter.
Final Words
If you are having trouble with Coinbase, the first way to get help is to visit their help center.
There are a number of answers available to frequently asked questions.
However, if there is no answer to your issue, you can try contacting them using the method available in this article.
The response of the support team depends on the number of tickets or messages they receive, usually, it may take 1-3 business days to get a response.
If you want to report a complaint, it can be done by submitting a complaint, use this URL: https://help.coinbase.com/en/contact-us/submit-a-complaint.
What's Next
3 Methods to Contact Snapchat Support
Arsalan Rauf is an entrepreneur, freelancer, creative writer, and also a fountainhead of Green Hat Expert. Additionally, he is also an eminent researcher of Blogging, SEO, Internet Marketing, Social Media, premium accounts, codes, links, tips and tricks, etc.