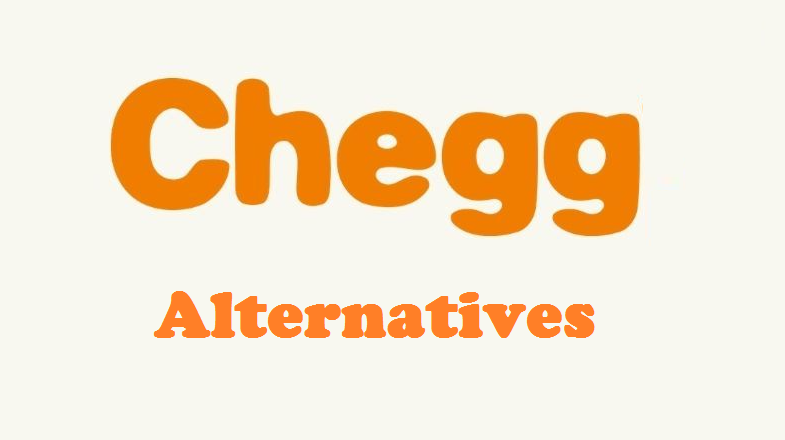 Are you looking for the best Chegg alternatives?
If yes, you are at the right place.
We have handpicked a list of sites like Chegg to get you the replacement.
The internet has become a part and parcel for students in terms of education and the online education platforms have also become important for them too. Chegg is one of the dominating names in education platforms which is replete with services for teachers as well as for students.
Even if it is perfect, everyone wants to check other options too, that is why they look for alternatives of Chegg.
These similar alternatives will also offer the same experience to students and also have become the competitors of Chegg.
Therefore, we have handpicked some of the top sites like Chegg for you. You can select it keeping in view your requirement and budget.
What is Chegg?
Chegg is an American company that helps the student worldwide in terms of education and studies. Their services enable the students to learn anything without working hard. The service is not free of cost and the students have to pay the price to get premium accounts of Chegg.
It not only helps the students to get solution of their problems but also offers a number of services such as scholarships and internships etc.
Services Available at Chegg
Some of the main services at Chegg are:
Get Help with assignment homework and research papers
Chegg charges a monthly subscription fee that is, $14.95 each month from students to review their research papers and homework to make it error free. It also includes grammar.
Furthermore, they also help the disciples to solve the math problems with ease.
Textbook Rent
As a student, this platform also allows you to buy old and new books as per your requirement. Furthermore, the platform also offers huge discount when you purchase the old books. The cashback facility is also available for the students who want to sell their old books.
In addition, as a student, you can also rent a book for a semester.
Tutors Faculty for Students
Chegg has a tutorship for its students and it connects them with personal tutors. Teachers charge fees from the students keeping in view the nature of the help and expertise are required.
There are two options available for the students either they buy a plan or go for individual tuition from the tutors.
Top Chegg Alternatives
We have compiled a list of the best alternatives to chegg and added them to this article:
Slader.com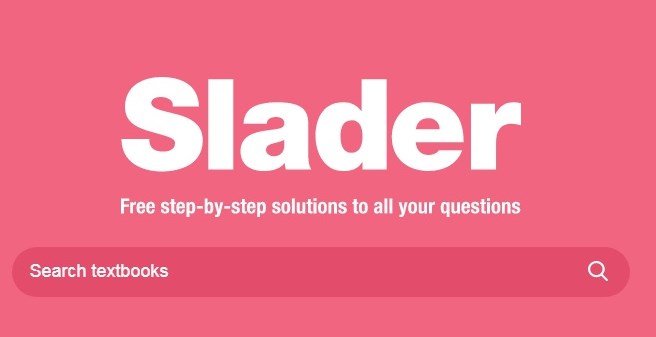 Slader ranks at top of the list of free Chegg alternatives in the market. They have a massive database that allows you to search the textbooks solutions from it. There are innumerable contributors and students who constantly update and upload the solutions to the problems around the globe from high school as well as from colleges.
Their solution encompasses the problems of high school math, English language and literature and the science and so on.
This is the best place to complete your homework at time, if you have been up at night, you should consider it.
SparkNotes.com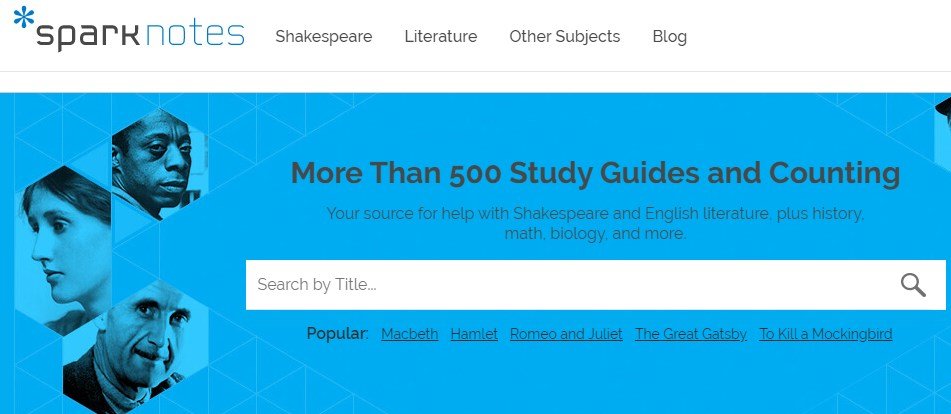 SparkNotes is another top rated site in this list that offers must have resources for high school and college students. The Harvard Students established the site in 1999, the purpose of establishing it to provide the guides on study, film, philosophy and literature.
Now, it is replete with more than 500 study guides such as textbook explanations and sample problems etc. The main focus of this site is on literature and English language especially on Shakespearean plays analysis. But the study guides are offered and it includes the sample solutions for the areas like science, math, film, social sciences and drama and so on.
PaperHelp.Org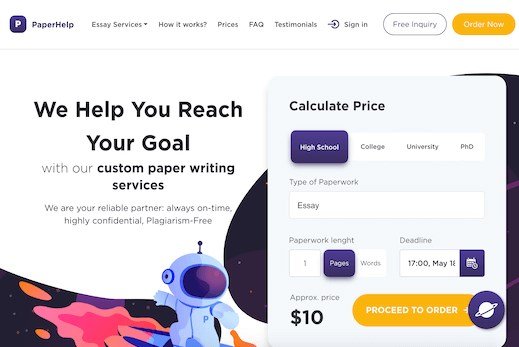 It is one of the top alternatives to Chegg in this list. The services offered by it are worth recognizing. This platform enables you to select the type of writing you want for the assignment. Furthermore, it helps the scholars to come up with new content that has not been published earlier.
Everything is done keeping in view the preference of the students. As a student, you can give a deadline and the platform will ensure to submit the solution before the deadline is met.
The type of preference will decide the payment of the student.
Furthermore, it also offers privacy to the students. All information and data of students will be safe and will remain safe from third parties how good is that?
BookFinder.Com
BookFinder is the next in this list of websites like chegg that provide educational help to the students.
The company came into existence in 1997 and since then it is famous for its services for the students.
The company has modified the method of finding books. If you are a learner, you can search more than 100K inventory booksellers around the globe. You need to name the book and bookfinder will let it available for you with the same edition you want. The price may vary and depends on the request.
WolframAlpha.Com
It is another platform that offers complete answers to your problems and it provides you access to its database. It is the most used platform among the students of math, engineering, finance and science.
It gives you better understanding of the problems such as complex integrals, visualize statistics problems etc.
Whenever you search a question, it will provide input options and come up with a solution as output. Additionally, you will also get in-depth insight with the solution due to its detail explanation. It is very easy and quick way to get the answers rather than spending hours to get it from your textbooks.
Paul's Online Notes
If Paul's online notes are not available on the web, a number of students would not be able to stand the school algebra and university level calculus. This is another site like Chegg where one can easily find easy to understand and detailed notes for Algebra and Calculus I, II and III.
To make the review sessions easy for you, they also offer cheat sheets for each topic. You can not only download the section but can also download the entire book as well.
Furthermore, it offers solutions to assignment problems, practice problems and improve the skill of your math. Most of the problems assigned on the website are the same ones you may encounter in textbooks of math. Whenever you need a place to get the solution for your hard math problem, Paul's notes will help you there.
Site: https://tutorial.math.lamar.edu
99Papers.Com
99Papers is a wonderful site for fresh writers who just start writing a piece of content. The site offers complete help when it comes to reviewing the content. In short, you can say it is a grammar checker tool that also checks spelling and tone of the writing.
It enables the students to write content without plagiarizing. If you want to submit unplagiarised content, you should use 99Papers.
Grademiners.Com
If you want your tutor to be experienced in the field, you should consider using Grademiners. It is paper writing service that hastens the assignments completion and homework for the students. It is done with the help of subject matter specialists.
The tutors provide guidance on the content to create a perfect content. The monthly plan is available for the subscription or you can also pay as per the time you spent with the expert.
The customer service of Grademiners is also perfect. The top features are good video, audio, good messaging facilities and digital whiteboards etc.
BiggerBooks.com
Bigger Books is another famous textbook and e-book seller and offers more or less 91% discounts in their core technology. You can save time by using Biggerbooks, buy or rent the textbooks for your studies and need.
SellBackBooks.Com
Do you want to earn money by selling old or used books? If yes, this is the appropriate platform for it. Sell your used textbooks and book @ sellbackbooks.com on their site. The site will make the process simple fast and profitable for you. The best part is, they pay the shipping charges for all the books you sell them, how cool is that?
Quizlet is another option that can be used against Chegg to get help in homework, studies and coursework. It is free of cost but they do have a premium or plus plan.
Features of Quizlet:
It allows you:
Free textbooks can be used online
The explanations of the experts on different questions or any topic
To get help for your studies, use flashcards
The students can organize the notes and flashcards into "study sets", and snapshots can also be taken from the camera so you can add them to the sets. If you want recommendations regarding your studies, you need to put the school and course information there and you are good to see the best study material for you.
Quizlet Plus comes with a custom study paths, step by step solutions, the creation of complex diagrams and so on. You can use Quizlet plus for online studies too using the app.
It can be a good option, in some ways better than Chegg, since the free version provides the access to most of the website.
Stack Exchange is another good option to consider against Chegg if you want help for Q and As. It is an excellent space to consider when it comes to getting answers on any topic because the site contains more than 170 sites and subdomains in the network, all of them are dedicated uniquely to different topics.
Stack Exchange also has plenty of topics as compared with Chegg such as advanced engineering and travel topics.
For instance, if you have queries related to mathematics, you can visit math.stackexchange.com. You can not only ask your own question but also go through the questions asked by others.
Stack Exchange doesn't charge you money if you ask questions there unlike Chegg. However, you need to know that anyone can answer the question.
In short, you cannot rely on the answers fully, you need to continue your research as well.
However, people on the platform also earn badges when their answers are helpful for the users. The badges are bronze, silver and gold. The more badges the user has, the more you can rely on the answer.
For instance, the user earns a particular badge when an answer is bookmarked by 25 users. In addition, the users also get badges due to the reputation points when people upvote their answers to questions.
Do not try to mix up Stack exchange and stack overflow. The both parties are parts of the same network but their focus is on different things.
It is a great site like Chegg. Answers.com comes with a free plan that can help many students and will be able to settle their issues. Alternatively, it also has a premium plan too that is Answers+.
This site offers few plans, if you pay annually, the cost starts from $1.99/month. When it comes to dealing with it on monthly basis, you need to pay around $9.99/month, they also offer flash sales in which you can save more or less 50 percent.
The premium plan will allow you to ask unlimited questions at Answers.com unlike Chegg. The plans of Chegg do not allow you to ask unlimited questions on any plan. It means that you can save some bucks when you consider answers.com.
The disadvantage of using answers.com is that every registered user can answer the questions. In return, they give away points to the users.
Therefore, when you post a question, you get a response as early as possible, therefore, you cannot go for that answer. You should do your own research as well.
Before you submit your own question, you need to ensure whether the question already exists there or not.
Additionally, answers.com also contains a math solver tool too. It is not just a calculator, it also helps to get a solution and step by step guide on how to solve it.
This process will help you to understand the mechanism and you will be able to solve the problem rather than memorizing it.
It is one of the older Chegg alternatives in the market to deal with. it has been in business since 2005. The founder of 24 Hour answers was a chemistry professor, enabling the students to get micro tutoring on any subject, without paying unreasonably high fees of tutoring.
24 Hour Answers is not free of cost. However, it does not have a monthly subscription like Chegg. When you upload your question, the custom quote will be sent to you from a tutor.
The quote of the tutor depends on the time and difficulty of the question and the tutor decides the appropriate quote for it.
Apart from asking questions yourself, it contains a library of more than 25,000 questions that you can browse. These questions were asked by the students. You can reveal the answer if you pay the one time fee and the price may vary from answer to answer. Additionally, you can also find tutors that charge per hour. It is an easy task to find the real experts on this platform who have advanced degrees.
Conclusion
That is it guys, these are the best and free Chegg alternatives to the date. You can select keeping in view your needs that solve your issues.
Further Reading
Free Keywords Everywhere Alternatives
Arsalan Rauf is an entrepreneur, freelancer, creative writer, and also a fountainhead of Green Hat Expert. Additionally, he is also an eminent researcher of Blogging, SEO, Internet Marketing, Social Media, premium accounts, codes, links, tips and tricks, etc.