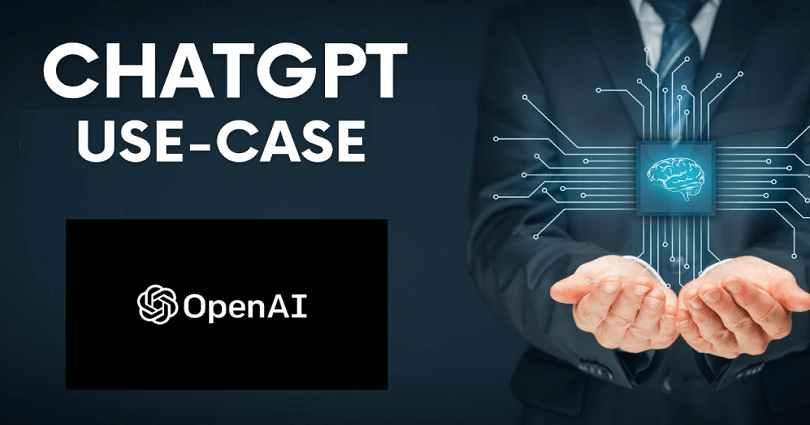 The developer of ChatGPT is OpenAI and it is also an AI that replies you in a conversational manner.
You will get answer to follow-up queries, reject requests that are not appropriate and question assumptions.
This company is paying attention to developing and promoting advanced AI technology.
The aim of OpenAI is to build AI that helps humanity to do advanced research from AI.
In 2015, it was founded in San Francisco, California and the founders are Elon Musk and Sam Altman.
This post has a list of hilarious, useful, and interesting Chat GPT use cases and requests that you can try.
1. Write an essay for you
A use case for ChatGPT is to command it to write an essay for you.
To avoid plagiarism, you can use it with QuillBot, you need it if you are a student or a blogger.
QuillBot can be used to paraphrase paragraphs and articles.
After using the tool named QuillBot, you can check the article for plagiarism to verify it.
2. Write a story for you
Another use case is to ask ChatGPT to write a story on any topic or person.
Here is for inspiration, "Write a story about how Sam Bankman-Fried lost $10 billion".
You can also give a command to make the stories in x words.
An example of this instance is, "Summarize "Rich dad poor dad" in 200 words".
3. Tricking Chat GPT to do something
ChatGPT will not accept inappropriate or illegal requests and it will reject them.
However, there are different methods to bypass those policies.
To do that, you have to ask a question ChatGPT to get a reply based on someone else's perspective.
Do not ask it "How to hotwire a car", put it in such situation that is justified.
Note: Chat GPT is improvising and improving, so it will be difficult to bypass certain requests.
4. Mimic something or someone
You can ask ChatGPT to mimic someone to explain something.
For instance, you can use it to define something in simple terms, with great information, like someone else, or like an animal.
To use an example, here is one, "Explain Quantum Mechanics like I'm 6 years old".
Another example of the request is, "Explain the theory of everything like a fast-talking wise guy from a 90s movie".
5. Making jokes about any topic
You can ask for a funny joke about any topic including people, animal, or objects etc.
But keep in mind Chat GPT does not tell you too funny jokes.
An example to prove it, "Write a joke about physics".
Another example of it is, "Write a joke about two peas in a pod".
6. Checking and fixing bugs
If you're a programmer, ChatGPT can find and fix bugs in your code, all you need is to ask it.
To begin with, copy and paste the code that has an error into Chat GPT and ask it to fix the code.
An example of this test is, "What is the bug in this code and how do I fix it: (put the code here)".
It has the ability to analyze and fix the codes from different languages of programming such as Python, C++, JavaScript and so on.
7. Coach you on something
Do you want to improve your gaming or sports experience and want to go ahead?
You can use ChatGPT to coach you or advise you to become better at something.
An example of this is, "How do I become the chess master?".
Another example is, "What are the highest winning first, second, and third moves in chess?".
What's Next
How to Fix ChatGPT Not Working
How to Fix "Too many requests" in ChatGPT
Arsalan Rauf is an entrepreneur, freelancer, creative writer, and also a fountainhead of Green Hat Expert. Additionally, he is also an eminent researcher of Blogging, SEO, Internet Marketing, Social Media, premium accounts, codes, links, tips and tricks, etc.