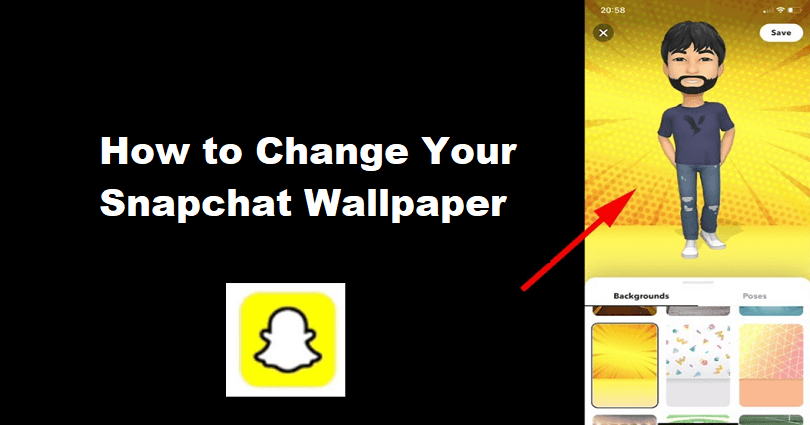 Snapchat Plus/Snapchat+ also allows you to change the wallpaper and it is one of its features.
This feature helps you to experience more personalized conversations.
When you change your wallpaper, the other person will also see the changed wallpaper.
The default backgrounds can be chosen by you or you can use a camera roll photo.
Just keep in mind that your friend does not need to get Snapchat Plus in order to see the wallpaper.
In this article, I will tell you how to change your Snapchat wallpaper (the background of your chats).
What is a background chat wallpaper on Snapchat?
A background chat wallpaper on Snapchat will be visible in the chat with someone.
By default, the background of the chat is white, but if you have Snapchat plus, you can update or change it.
With Snapchat Plus, you are capable of customizing the wallpaper for every chat.
You can select a default wallpaper or choose one from your camera roll.
How to change your Snapchat wallpaper
Here's a step by step guide on how to change your Snapchat wallpaper:
Open one of your chats or group chats.
Tap on the name of the user/person or the group chat.
Select "Wallpaper" under "Our Chat".
Select a wallpaper under "For Us" or "Camera Roll".
Preview the wallpaper to change it and you can also blur it.
To change the wallpaper, tap on "Confirm".
After the confirmation of the change, a message that a message in the chat will be available that you have changed the wallpaper.
The message will be, "You changed the wallpaper".
The wallpaper can be seen by you and the other person (even if they do not have the subscription of Snapchat Plus).
If you do not like the wallpaper, you can change it whenever you want.
Does changing my Snapchat wallpaper change it for the other person?
Yes, changing your Snapchat wallpaper will change the wallpaper for the other person as well.
Even if the person is not subscribed to Snapchat Plus, they can still view the wallpaper.
The subscription to Snapchat Plus is necessary for one person to update it.
However, a person who does not have Snapchat Plus cannot change the wallpaper.
Do you need Snapchat Plus to change wallpapers?
Yes, you need Snapchat Plus for this feature (changing wallpapers) to work.
However, you can see them without getting the subscription.
For instance, if your friend has Snapchat Plus subscription and they changed the wallpaper, it will be visible to you even if you're not subscribed.
If you need assistance with this feature, you need to visit Snapchat Help Center.
What's Next
What Do the Eyes Mean on Your Snapchat Story
List of Snapchat Plus Features
Why is Snapchat Plus Not Showing?
Arsalan Rauf is an entrepreneur, freelancer, creative writer, and also a fountainhead of Green Hat Expert. Additionally, he is also an eminent researcher of Blogging, SEO, Internet Marketing, Social Media, premium accounts tips and tricks, etc.