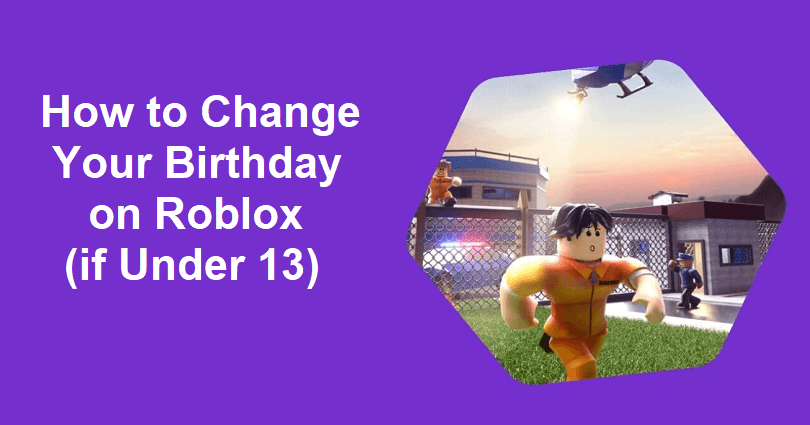 Do you want to change your birthday on Roblox?
Have you accidentally set your age to 13 years old or below it?
Roblox has an expensive virtual universe that allows you to create, share and explore with friends.
In order to enjoy experiences made by the global community, you need to connect millions of users.
Compete with others, discover adventures, and socialize with others through user-generated content.
Customize avatars to boost your creativity with different clothing and accessories.
In this article, I will guide you on how to change your birthday or age on Roblox if you're under 13 on PC and mobile.
What happens if you are under 13 in Roblox?
If you're under 13 in Roblox (for instance, 11 years old), Roblox will filter your posts and chats for inappropriate content.
The filter is applied to all sorts of communication on Roblox such as public and private chat.
Players who are 13 years old and older are allowed to say more words and phrases as compared to younger ones.
Every player has the power to limit or disable who can chat with them via their chat and privacy settings.
How to Change Your Birthday on Roblox
To change your birthday on Roblox, the only way is to contact Roblox support.
In the form, you will tell them that you've set the wrong birthday by mistake or accident and you want to change it.
Here are the steps on how to change your birthday on Roblox (if you're under 13):
Visit this link:  https://www.roblox.com/support.
Provide your username, name, and email.
Choose the device that you're getting issues with.
In the first help category, select "Chat & Age Settings".
In the second help category, select "Change Child Age".
Tell them that you've set a wrong birthday by accident and you need their help to change it.
Submit the form and wait to get a response from them.
Roblox usually replies within 24 to 48 hours via email.
If successful, you will get an email from them that they have updated or changed your birthday.
What's Next
How to Turn Off 2-Step Verification on Roblox
How to Fix White Screen in Roblox
Arsalan Rauf is an entrepreneur, freelancer, creative writer, and also a fountainhead of Green Hat Expert. Additionally, he is also an eminent researcher of Blogging, SEO, Internet Marketing, Social Media, premium accounts, codes, links, tips and tricks, etc.