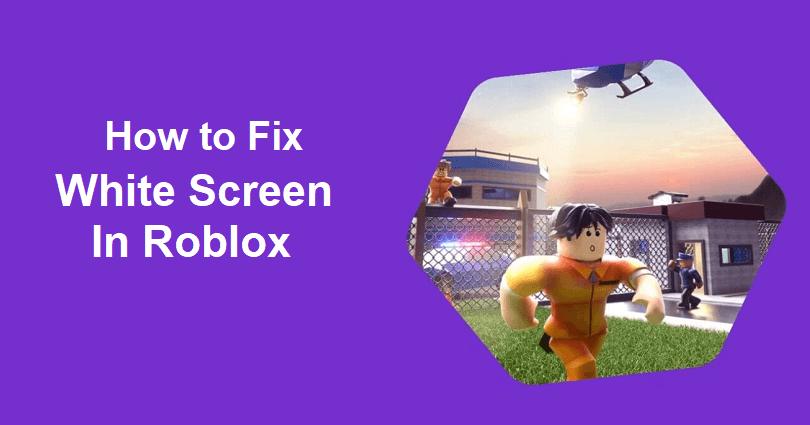 Are you facing a white screen error in Roblox?
This error is reported after the 64-bit/Byfron update.
Some users claimed that they experienced it when they start an experience, it's just a white screen.
Other players complained that the user interfaces of most games were not visible.
You might not be able to fix it by reinstalling Roblox, updating your GPU and resizing windows.
In this article, I will tell you how to fix the white screen or blank screen error in Roblox on Windows.
Why is there a white screen in Roblox?
There is a white screen in Roblox because your computer is not optimized for windowed games.
Optimizations for windowed games consume a new presentation model for DirectX 10 and DirectX 11 games such as Roblox.
It will help you to use newer gaming features and will decrease the frame latency.
If you have not turned it on, you might get a white screen when you launch a Roblox experience.
How to fix white screen in Roblox
To fix a white screen in Roblox, the first thing you need to do is to turn on optimizations for windowed games.
Apart from that, you can also use the Microsoft Store version of Roblox instead of the regular.
Solution 1: Turn on optimizations for windowed games
Use the windows search to search for "Settings" and open it.
System > Display > Graphics.
Choose "Change default graphics settings".
Now, turn on "Optimizations for windowed games".
Reboot your computer and try playing a Roblox game.
Solution 2: Download Roblox on the Microsoft Store
Use windows search to find "Control panel" and open it.
Follow these steps: Programs > Uninstall a program > Right-click Roblox.
To remove it, select "Uninstall".
Go to the Microsoft Store app and search for "Roblox".
Select "Roblox" accompanied by "Get".
Open the MS Store version of Roblox to enjoy the game.
What's Next
How to Play Roblox on Windows 7
How to Fix "Your Windows 7 system is too outdated. Please install KB4534310" in Roblox
How to Fix Error Code 272 in Roblox
Arsalan Rauf is an entrepreneur, freelancer, creative writer, and also a fountainhead of Green Hat Expert. Additionally, he is also an eminent researcher of Blogging, SEO, Internet Marketing, Social Media, premium accounts, codes, links, tips and tricks, etc.