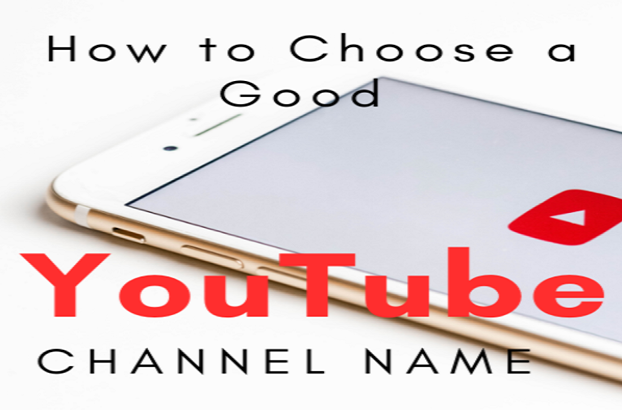 You need to think about a channel name before you start uploading videos on your YouTube channel.
The channel name selected by you should be relevant to your niche.
For instance, if you want to upload videos related to gaming, the channel name should be based on gaming.
However, this is not recommended by guidelines, so it is not the basic rule to follow.
You may have come across several successful YouTuber who has a channel name irrelevant to their niche.
For instance, a channel named as "MrBeast" is irrelevant to what the channel is making videos on.
Jimmy Donaldson is a YouTuber who used his nickname "MrBeast".
However, if you want to upload videos on different niches, it is mandatory to select a broad channel name.
In short words, you should select a channel name that is not specific for any niche more of a general kind.
On the other hand, you can also use your real name for it to avoid confusion.
This post has cute, cool and good YouTube channel names ideas that can be used for boys and girls.
Additionally, you can also change your existing YouTube channel name too.
Are YouTube channel names unique?
The answer is no, they are not unique.
In a nutshell, you can use the same channel name as someone else on YouTube is already using.
For instance, if someone has a channel name as "Green Hat Expert", you can also use the same channel name as "Green Hat Expert".
However, it is better you choose your own name, if you want to turn your YouTube channel into money making/business.
What should I name my YouTube channel?
The name of your YouTube channel must be unique, short and easy to remember.
For example, a unique and easy to remember username is "PewDiePie" or "T-Series".
Try avoiding the use of numbers in the name of your channel to avoid confusion and complications.
The general formula is to select the name of your channel keeping in view your niche.
For instance, if you are a gamer and uploading videos related to gaming, your channel name should be related to gaming niche.
On the other hand, the real name can also be used for the sake of the channel name.
Furthermore, it also allows you to upload videos in any niche.
Alternatively, if you choose a name like "GameExpert", you will be limited to gaming videos only.
So, if you will upload a video that is not related to gaming, it might cause subscribers loss.
Cool YouTube channel names
Techsy
Uptechnology
Techify
Outbound
Bakedby
Simplearning
Asmrable
Onstyle
Resoul
Gofearless
Sportpro
Fashionium
Jokesable
Jazzup
Fundify
MoneyAcre
Consium
Inhustle
Parvax
Unicreator
TinyStake
Farecast
Cobake
MovieBlasters
BeVeryBold
SafeEntrepreneur
Swissa
Finbix
GamingPanda
FinanceLodge
Spiritcast
4kCity
FineExplorer
DecentGamer
Fashionista
Healthset
Onadore
FreakyResponses
LiveFreedom
VlogLink
Upmind
Outdoorway
Minimalware
GameShack
LifeLodge
VlogLog
MoneySign
Talkable
FlyMinimal
MoneyWhole
MusicianAmple
TotalBusinessman
MusicSource
OverflowingMind
MonetaryPlain
Worksify
QuickGuides
TopDog
Kahuna
PlainAudio
GameSense
NominalTunes
Genuinewbie
Enguide
Gocourse
Democast
Tutorialism
GuideReception
UltraTutorial
TutorialBase
Popware
Whyline
Humorly
Comicist
SimpleMusic
StarComedy
DandySolutions
Fortology
TextbookUnited
GuidePost
DemoMindset
Craftster
ModestGuy
DreamMusic
Effectio
Proresponses
OpenReaction
HowLodge
UnifiedLiving
Cohuman
Cortixa
PrankCo
Good YouTube channel names
Grubable
Vlogup
Extrazy
FashionSense
LeadInspiration
Honestyle
Artline
Restyle
Gamecast
Moodbar
Trendby
Classism
Onbrave
Uploan
Tiermax
Survivalpro
Museumware
Eliteway
EpicStories
Playsic
Nulife
Coliterature
Tierware
Artennis
DirectAdvice
Livingora
Podcastsable
Sapoker
Funnyline
Nulifetime
Divisionsify
Schoolism
Refinance
Insurvival
Fashionmax
Flairmax
Gamingway
Elstyle
Capitally
Contestylish
Sitcomable
Elgame
Ultvy
Upculture
Graphicsam
Graphicsam
Fundla
Picturesup
Paintist
Cospirited
Trendline
Unitier
Atsort
Gocut
Oncomics
Intrend
SmartSense
Genrecast
Realtude
Satireline
InfoCharms
Worksly
Humanology
Grove
Studentset
Cutora
Enpainting
Cotuition
Capitalify
Progolf
Oncultural
Fitnesssy
Prohealth
Imageryware
Culturalby
Gotrend
Workoutset
Bettingcast
Lifeall
Sadivision
Cutware
Onsoul
Formatus
Arcadelight
Inlive
LeanFi
Classpro
Informat
Americanus
Dietine
Enattire
Craftora
Cute YouTube channel names
Protocolium
Inventionway
MindPoint
ThemeProposal
ThoughtEstimates
SculptureMinds
Dialoguebar
LastestSolutions
CuteRedhead
SenseJoy
FeelElegant
ModernPod
BelovedHearts
Picturescast
ModernEdge
Conceptualon
Opinionly
Mythicalia
LofiPad
Epicline
Opinionsity
EpicFox
Relaxora
Impactspro
Halloweenist
LegendAttitudes
Fosava
Meantist
Unipretty
GreatAnswers
Colossalbar
Kned
Corealized
Cochill
Armonumental
Legacyla
WellDroid
WearBee
Snackup
Productly
Unifeed
Naviax
Techoice
Gourmetify
Mealsero
Foodable
MemeHut
Folkium
LatestHowto
Inexchange
Magicway
Finecast
SoftLofi
RemixNation
Chantring
Productero
Soundtrackly
Verpix
Fuelist
Techniquessy
RunIntellect
Creepycast
Answersable
Legacyline
Alarmingster
Inhomeric
Reimagined
Cakepop
ColdViews
Upswell
Foodity
Oddology
Enmiddle
SnapHeart
DailyFix
Consy
Humanify
Bravocational
HustleHour
DreamDay
WowTheory
Modestora
Projectist
TechRations
PrimeTech
Uptech
Outsmart
Oddero
Gohumor
Riddan
Feelero
Doction
Final Words
There are a couple of reasons that you need a good YouTube channel name.
First of all, the channel name of YouTube is the first thing that anyone will notice when they see your channel.
So select a name for your channel that is related to your brand.
A cool YouTube channel name is generally unique, short and easy to memorize.
An example of a unique name is "T-Series".
If you are looking for unique YouTube channel name ideas for inspiration, you can get them in this post.
What's Next?
How to Bypass YouTube age Restriction
How to Download Private Videos on Vimeo
Arsalan Rauf is an entrepreneur, freelancer, creative writer, and also a fountainhead of Green Hat Expert. Additionally, he is also an eminent researcher of Blogging, SEO, Internet Marketing, Social Media, premium accounts, codes, links, tips and tricks, etc.