In this post of Green Hat Expert, We shall share with you the trick How to Watch Adults Videos on YouTube. Watch 18+ or age restricted videos without signing in on youtube.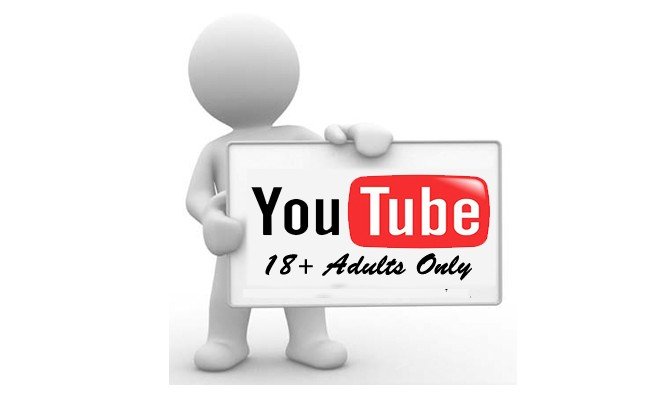 How to Watch Adults Videos on YouTube Without Signing in
YouTube is the best video streaming website which is on the top of the list. YouTube features thousands of streaming videos on almost every single topic. In addition, apart from normal videos, there are several videos which lie in 18+ category in which you cannot access to those videos until you log in to your account. You need a YouTube or Google account to verify that you are 18+ then you will be able to watch adults videos. In this tutorial, we will share with you how to watch adults videos on Youtube without signing in.
You will see the following message when you will try to watch 18+ Video,
"This content may contain material flagged by YouTube's user community that may be inappropriate for some users."
"To view this video or group, please verify you are 18 or older by signing in or signing up. If you would instead prefer to avoid potentially inappropriate content, consider activating YouTube's Safety Mode."
You can get access to those without any complicated or difficult method. This trick will enable you to unblock adult videos on YouTube easily.
How to Watch 18+ Adult Video on YouTube Without Signing in.Method 1:
Method 1:
First of all, you need to find an adult 18+ video which you want to see or watch on YouTube. For example for this term to find a video " Watch Dogs: Open World Gameplay Premiere Commented".
When you will open the first video in the list, you will get a message that this video can be watched by users who are at least 18 years old or above that. So you need to sign in or log in to confirm your age.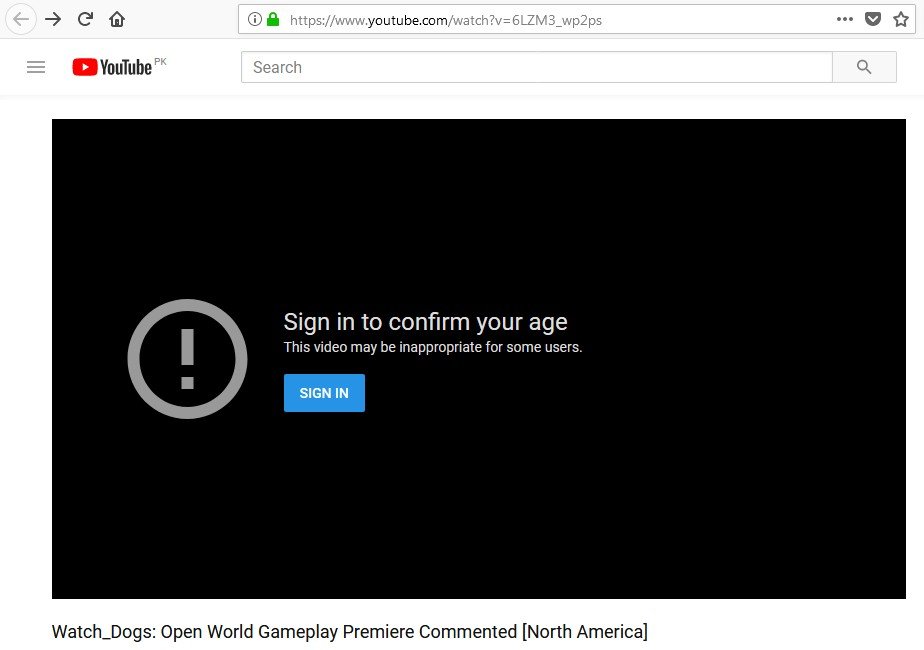 In order to watch the video, add the word " nsfw" in before the word  YouTube in the YouTube link and press  Enter to watch it.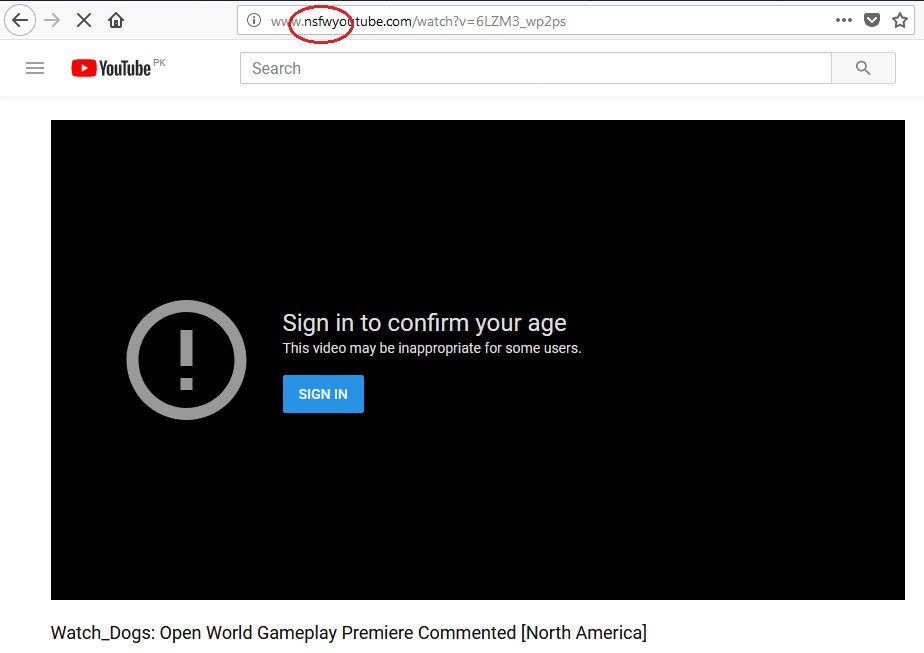 So you are done, it will automatically open the adult video which you want to watch. It will play without signing in to your YouTube or Google account.

Method 2:
How to Watch Adults Videos on YouTube
Here is another trick to watch those videos. In this method, you need to change the world "watch" in the YouTube URL with "watch_popup". This trick will play your 18+ or restricted video without any restrictions.
For Example:
if I want to see Gangster loses fight to next karate kid (real fight) video,
The URL of video is,
https://www.youtube.com/watch?v=A5kgWug70Ic
Now just change "watch" in URL with "watch_popup"
https://www.youtube.com/watch_popup?v=A5kgWug70Ic
So you can play this video without signing into YouTube or Google account.
It was an easy task what is your experience of this trick. Feel free to share your feelings in the comment section.
Do not forget to share this post.