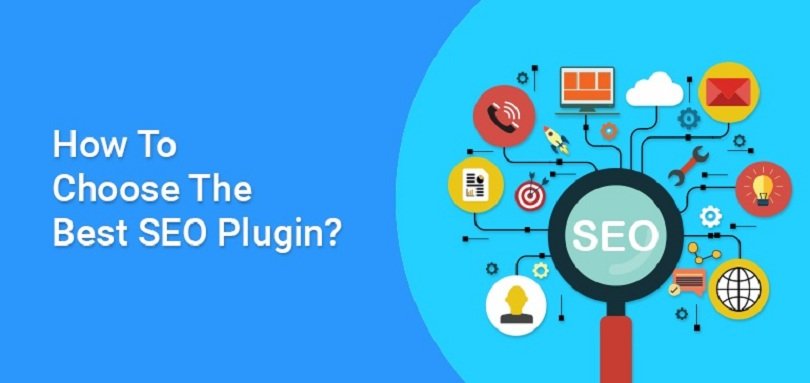 20 Best WordPress SEO Plugins For Higher Rankings in 2023
WordPress is one of the best and SEO friendly content management systems which is available in millions of websites. SEO plugins of WordPress are backbone of WordPress and they play an important role in helping millions of people or webmasters to optimize their sites. In addition, they also rank them better in search engines or search results.
There are several WordPress SEO plugins available for free of cost and premium plugins are also available. But all of these SEO plugins do not give the best results.
It is a confusing task when you have to select the right SEO plugin for your site when you are a WordPress beginner. In this post, I shall highlight the best WordPress SEO plugins for your site. You will be able to make the right decision when it comes to select an SEO plugin.
Before going through different premium and free SEO plugins, let's have a look at what kind of important consideration you need to make when you choose an SEO plugin.
SEO lies in two categories: On-page SEO and Off-page SEO. If you are not aware of SEO then check our SEO Definitive guide to learn SEO.
Let's see the list of 20 Best WordPress SEO plugins. If you are already using some of them, you can skip those and try the rest of plugins.
But first of all, you need to know the functions of each plugin and the plugin is beneficial for your website or not.
Best WordPress SEO Plugins
SEO Ultimate
The SEO Framework
SEO SQUIRRLY™
All In One Schema.org Rich Snippets
Smush Image Compression and Optimization
Broken Link Checker
Rankie – WordPress Rank Tracker
WordPress Ping Optimizer
W3 Total Cache
Redirection
WooCommerce – All in One SEO Pack
Glue for Yoast SEO & AMP
SEO Optimized Images
EWWW Image Optimizer
Simple 301 Redirects
Google XML Sitemaps
Pretty Link Lite
WP SEO HTML Sitemap
How to Choose a Good WordPress SEO Plugin
A good WordPress SEO plugin should have the following qualities:
Clean and Efficient Code–
A good SEO plugin consists of clean code and does not require JavaScript and CSS scripts which can add unnecessary load on your website. You need to make sure that plugin is fast and efficient and does not slow down your site. The plugin should be easy to understand and one should know how every section of the code works. Clean code is the basis of functioning WordPress plugin.
Multiple SEO Features – The best SEO plugin should have multiple SEO features and it should reduce the number of SEO plugins on your website. There are single feature SEO plugins are also available which do one task like 301 redirection. The best SEO plugin should be full of features and it will make it efficient and complete plugin. It can handle multiple tasks. I do not recommend to install multiple plugins of SEO on your site because it will increase the load on website.
Extensive Documentation – Plugin documentation is also necessary because it helps the user to understand the features of the plugin. The documentation should be in written or video form, written articles with describing images on how to install, configure and update the plugin. Most of the SEO plugins consist of admin dashboard and you do not need to configure it. Seo plugin should have clear instructions on how to do setting or configuration, a guide should be available for the user to make him understand.
Good Customer Support: A good SEO plugin should have good customer support. There are free WordPress plugins available in the directory of WordPress with free support in the respective plugin support forum. You need to find the support which is offered by the developer of the plugin on the support forum before you decide whether to use it or not. The user needs to use the plugin support forum on WordPress repository to be aware of the common problems accompanied by the plugin and the available solutions for it.
Good Reviews & Ratings: All SEO WordPress plugins get ratings and reviews from the users. So you can use them as a guide to know the value of the plugin that it will add on your site.
Regular Update: A WordPress SEO plugin should be updated on regular basis to make it compatible with the latest version of WordPress. If a plugin is not updated for a long time, it will become incompatible with the core files of WordPress plugins. You should never compromise on the update of the plugin when you select the best SEO plugin for your WordPress website. Check the changelogs of the plugin to know the status of updates and what changes have been done before.
Plugins Compatibility: WordPress SEO plugins should be highly compatible with other WordPress plugins. Otherwise, this incompatibility will lead your WordPress website to certain errors which can cause your website to crash. SEO plugins which are using JavaScripts libraries are more likely to get more conflicts.
Best WordPress SEO Plugins
Selecting the right SEO plugin will show that whether your website is going to be successful or not. There are a number of WordPress plugins which support a wide range of SEO features but there are some specific plugins that offer necessary aspects for on-page SEO.
You should know your SEO needs before getting started. There are plugins which create XML sitemaps and there are some which optimize images for fast loading speed. This type of single task plugins cannot be used to optimize a full WordPress website.
In a nutshell, let's see the features of the 20 best SEO plugins.
1 WordPress SEO by Yoast
WordPress SEO by Yoast is one of the famous WordPress SEO plugin. Millions of webmasters are using it for on-page optimization of posts and pages on their website. Yoast has become a prominent plugin because it enables you to set page titles, URL, sitemap and even the meta description.
It has the ability to create sitemap and link up your website with Google webmaster tools for verification.
Yoast SEO plugin can also enable you to link up your website to Bing Webmaster console.
This plugin is the leading WordPress SEO plugin on the market now, more than 3 million users are using the free version of this plugin.
Yoast SEO also provides the complete SEO page analysis and scores the page depending on the focus keyword.
It has SEO indicators which can easily tell you that whether the page is well optimized or not.
Yoast SEO plugin is available in both free as well as in premium version. You can get the premium version from Yoast official website.
You can add more keywords using the premium version of Yoast. It means that multiple keywords optimization using one plugin.
It also supports social media integration that allows the content to optimize for social media sharing.
Yoast SEO is also compatible with WordPress multisite making, that is why it is the best WordPress SEO plugin for multisite too.
Yoast SEO is the most complete SEO plugin and it is available for free.
2 All In One SEO Pack
All in One SEO pack is the second most comprehensive WordPress SEO plugin available in WordPress directory for optimizations of posts and pages. It is also a very popular SEO plugin like Yoast SEO and it has more than 3 million downloads with these features:
You can create XML Sitemap using this plugin and submit it to Google and Bing to help improve your search rankings.
All in One SEO Pack supports Google Accelerated Mobile Pages that makes it an effective plugin for mobile search optimization.
This SEO plugin supports Google Analytics and works efficiently to help you track the traffic on every page of your site.
Optimizing custom post types is also achievable with All in One SEO Pack plugin.
It supports Canonical URLS.
You can create redirects from WordPress attachments to the parent posts making the attachment pages SEO friendly.
You can automatically notify search engines like Google and Bing whenever there are new changes on your website.
All in One SEO Pack has an inbuilt API that other plugins and themes can access to extend its functionality.
All in One SEO Pack plugin is the only free plugin that has the ability of SEO integration for ecommerce sites and also supports WooCommerce.
It is compatible with Nonce security and PHP 7 is built into the plugin making it secure for all websites.
This plugin automatically optimizes the posts, pages and custom post types titles for search engine ranking and also automatically generates Meta tags. It also avoids the chance of duplicate content penalty.
All in One SEO Pack is a good plugin for WordPress beginners since they do not need to configure any settings; it starts working right after installation – out-of-box solution for WordPress SEO. For advanced users, you can adjust the features to make your site more appealing to search engines.
Has a feature to override the title and the Meta description that are set automatically. You can add your own custom titles and Meta description just like in the Yoast SEO plugin.
In short words, All in One SEO pack plugin is the second most famous free SEO plugin that is the choice of millions of sites. It also has a premium version that provides premium support and users can upgrade to it.
3 SEO Ultimate
SEO Ultimate is the next WordPress SEO plugin on our list which is also free and available in WordPress directory. You can download it from there. SEO Ultimate, as the name suggests, seems to be a perfect on-page optimization plugin which has a lot of features.
This plugin has more than 200,000 active installs and continues to remain in the top position of best WordPress SEO plugins due to its popularity.
There is a notable issue in this plugin that is, it does not offer support in WordPress forums. So if you need support, you will have to upgrade to the premium version to get access to dedicated email support. The premium version consists of training videos like how to use the plugin and exclusive features. These are the SEO features offered by SEO Ultimate:
Title tag rewriter feature enables you to edit your title posts and optimizes them for improved on-page SEO and to rank higher in the search engines.
Meta Description Editor enables you to add a Meta Description to your posts, categories , pages, attachments, tags and even the homepage. This allows you to optimize the Meta description for the potential keywords and rank higher in the search engine.
Deep link Juggernaut is an awesome anchor text driven internal linking feature that enables you to create deep links between related posts. These internal links are very good for SEO.
Ability to enhance the internal ranking pattern of SEO.
The open graph feature enables you to automatically create open graph data for posts, homepages, user profiles and attachments.
Snippet creator allows you to add quality snippet code for reviews.
Author highlighter makes code to make sure the author's Google+ profile image is visible together with the post that appears in Google search results.
The 404 monitor allows you to improve the experience of users and spiders visiting your site by using a redirection on "page not found" errors.
4 The SEO Framework
The SEO framework is another free SEO plugin for WordPress that gives an automatic solution for SEO. It is ideal for every WordPress website. This plugin allows you to make enhanced SEO value for content of your site.
This plugin is excellent for both beginners and experts who are looking for a reliable SEO solution. It is not branded therefore, no one will ever know the tools that you are using for your client or for your site. The user can use the plugin in WordPress interface and it will make you believe that it is the part of WordPress.
It does not consist of any advertisement that can be irritating for your users. It has small and hidden HTML comments which you can deactivate using an extension or filter. In addition, the plugin will enable users to set different standards for every post and page manually.
The code of the plugin uses flexible, temporary caching and can reach PHP level. It will help to reduce the page load time of the plugin even if you are using several meta tags. You do not need caching plugin while using The SEO Framework.
Here is a summary of the Plugin:
The Plugin supports custom post such as bbPress and WooCommerce.
It gives beginner-friendly SEO solution.
This plugin makes a canonical URL to prevent duplicated content with full Domain Mapping, subdomain and HTTPS
It enables you to create open graph images that can automatically be resized and enhanced to match the requirements of user.
The plugin allows you to adjust more than 100 website settings such as Schema.org Structured Data output options.
This WordPress plugin makes it easy for your pages to be shared in an attractive way on social sites including Facebook and Instagram.
The plugin is preconfigured to give an ideal starting point for a range of sites.
It enables you to adjust SEO using global options.
This plugin is developed to help avoid canonical errors with Multisite Domain Mapping, pages, categories and subdomains.
It stops 404 pages and empty classifications from being indexed despite them not sending a 404 response.
You can automatically notify Google, Bing, and Yandex on your site updates by using sitemaps.
You can disable the small and hidden HTML comments with the help of a filter or extension.
This WordPress plugin enables users to manually set different standards for every page, post, term and public CPT.
It is not branded so no one will be able to know the tools you have used to make your site or that of your client.
The plugin does not contain any advertisements.
5 SEO SQUIRRLY™
SEO Squirrly another best SEO plugin for WordPress that is free and it is helpful for newbies. It enables the beginners to create high quality content which is human as well as SEO friendly. It will provide an interesting content to your readers and will also give you boost in your Google ranking of your site.
It uses one of the best SEO tools that is Audit website and enables you to track your content marketing strategy. This will help you to improve your SEO statistics by getting reports from your site on weekly basis.
You can also provide these reports to your SEO team and content writer using email. These reports will help you to understand different SEO strategies and content marketing using email training. In addition, it also tells you which areas of your WordPress site needs improvement.
It is compatible with most of the themes and plugins which we can expect to be on your site. This plugin will also give you the real time optimization of your posts or articles when you write or edit them. SEO Squirrly will help you to find the keywords and topics of your user's interest to help you to out-rank your competitors. Here is a short overview of this plugin and it's features:
It gives you with copyright-Free Imagesthat the user can use.
Squirrly enables you to write high-quality content with the help of social intelligence using the Inspiration Box.
This WordPress SEO Plugin lets you pay attention to your E-commerce SEO strategy with just a few clicks.
The JSON-LD structure and the Squirrly Snippet enable you to show the way that your site appears on Google.
It enables you create SEO content which is friendly for SEO and human readers.
This SEO plugin also creates your site's XML Sitemap for Google and Bing.
It gives you email alerts when there is something that needs instant attention on your WordPress site.
The plugin contains open graph generator that includes the OG protocol to your articles to enable you to preview videos and images when you share posts and articles on Facebook.
The Integrated Pinterest Rich Pin Validator has more details when your site is pinned to help, users are aware whether the image pinned indicates an article, a product, a recipe or even an application.
6 All In One Schema.org Rich Snippets
All in One Schema.org Rich Snippets is another best SEO plugin for WordPress which is free. It gives you a short summary of your site page in search results of search engines like Google, Bing and Yahoo. Sometimes in the News feed of Facebook in a setup that show author photo, star ratings, and image with other details.
See the plugin features below:
The plugin gives the search engine with only the necessary and specific information to display in the snippets of the search result.
It gives very interactive snippets with images, star ratings, price as well as author to make it easy for you to get over the competition.
The Rich Snippet plugin allows improving the Click Through Rate AKA(CTR).
It enables you to rank higher in the search results.
This WordPress plugin enables Facebook display correct information when users share the links of your posts on Facebook.
The plugin supports a wide range of Schemas including reviews, articles, people, products, events, and recipe among others etc.
7 Smush Image Compression and Optimization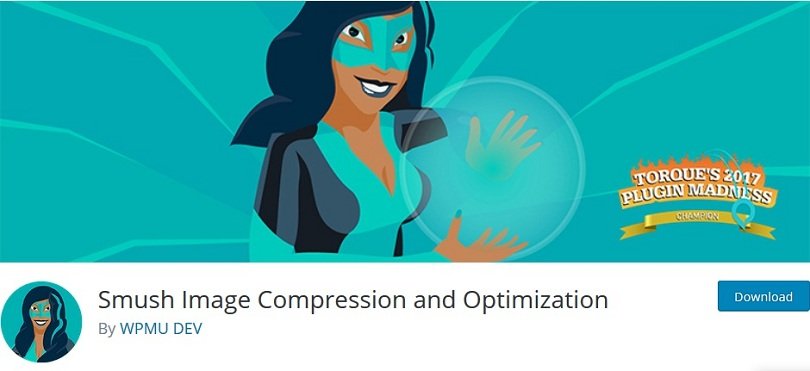 Smush Image Compression and Optimization is another best SEO plugin for WordPress which is free. It enables you to compress images with the help of WordPress image smusher. It is considered as one of the proven and tested image enhancement plugins for quality as well as for speed. The plugin also enables you to resize the image by setting the maximum height and width to scale down the large images. It also allows you to resize the size of files without losing its quality.
It has WPMUDEV's super servers that allow it to smush every image in order to remove unnecessary data without making the site slow. The plugin scans every image you upload or available in your site and removes all the unwanted data before adding the image in your media library. Here are the features of this plugin:
The plugin enables you to resize and compress images uploaded and those available in any other directory including those in NextGEN, Amazon S3 and images in other WordPress plugin and theme.
It can be used with all media library plugins.
The WordPress plugin uses innovative lossless compression procedures to resize and compress your images.
It enables you to select a maximum width and height to automatically scale large images before including them in your media library.
The plugin asynchronously and automatically smushes your attached images for fast compression whenever you upload.
You can manually smush each of your attachments separately in the media library, or in sets of 50 attachments in a sequence.
It has WPMU DEV's fast and dependable Smush API to avoid any slowdown during smushing.
The plugin gives individuals and global settings that are ideal for multiple websites.
It enables you to see innovative compression statistics for each attachment and library totals.
8 Broken Link Checker
The Broken link checker is another best SEO plugin for WordPress that identifies broken links on your site or blog. When the plugin detects broken links, it informs you.
After installation, the plugin begins to analyze posts, bookmarks and any other content on your site to look for links. The plugin begins to check every link to observe if it is working properly. If it detects any broken link, it will display you the broken links in a new tab on WP admin panel in the tools category.
You will also get a notification in the 'Broken Link Checker' widget available on dashboard. When you get the list of broken links, you can select the to edit the links to make sure that they are working. It can be completed by using 'Edit URL' feature.
The "Unlink" button enables you to delete the broken link but leaves the link text untouched. When you come to know that a link has been wrongly identified as broken, you can manually mark the link as functional with the help of "Not Broken" button. The user can also create a new link filter by hitting the "Create Custom Filter" button.
Broken Link Checker enables you to monitor links in your pages, comments, blogroll, posts as well as in custom fields.
This WordPress SEO plugin not only finds broken links but it also detects redirects, missing images and links that are not working properly.
It informs you through email or dashboard when it finds broken images.
You can make the broken images to be seen differently in posts.
The plugin stops search engines from reaching broken links.
It allows you to search and filter links with the help of anchor text or URL.
You can edit broken links directly from the page of the plugin, without physically updating every post.
The plugin is easy to configure.
9 Rankie – WordPress Rank Tracker
Rankie – WordPress rank tracker is a premium SEO plugin for WordPress that allows you to check the ranking of your website on Google. It enables you to follow the keyword position closely.
It has the ability to create comprehensive reports and it updates the keywords rank positions on daily basis. The plugin also merges high-quality research tool that creates quality keyword lists users are already searching. Here is a quick overview of the features:
The plugin enables you to track WordPress ranking on Google using the keywords by updating the ranks on regular basis to make sure it works like a WordPress SERP plugin.
Rankie plugin gives you ranking reports regularly on monthly and annually basis to keep you updated on your website ranking.
The plugin also allows you to download the reports in PDF format.
This plugin not only acts as a WordPress SERP tracker but it also works as a keyword research tool that gives a large list of quality keywords that are taken from Google suggestions.
Rankie WordPress plugin also adds auto track searched keywords to the dashboard for effective tracking.
It gives four procedures for finding the website position on Google for keywords.
The 4 site location positions are: Google Directly, Google via F-secure.com, Google Custom Search API, and Google via kproxy.com proxy.
This plugin sends you an email daily with every position change from up or down.
This plugin gives distinctive ranking information and creates a ranking graph for every keyword it tracks.
The WordPress rank tracker plugin allows keywords tracked to be instantly clarified by site, group or by search term.
The Rankie WordPress plugin has the ability to use proxies when retrieving Google for search.
The plugin gives you comprehensive action log that displays every action completed by the plugin.
10 WordPress Ping Optimizer
WordPress consists of internal mechanism of pinging services whenever a user publishes a new post on his WordPress website. The ping services to be notified can be put on the settings page in the dashboard of WordPress.
At times, when you abuse pinging services, your site may be marked as spam. To prevent the abusing or unnecessary pinging, you have to use a plugin such as WordPress ping optimizer. Here is the list of the features of WordPress ping optimizer:
The WordPress Ping Optimizer allows you to prevent your blog from being penalized as a ping spammer. WordPress blogs tend to have unnecessary pings that occur every time you edit a post.
WordPress blog pings all the times when you hit on the "Save and Continue Editing" or "Save" button. This plugin is made to get rid of those unwanted pings.
11 W3 Total Cache
W3 Total Cache is another free and best SEO WordPress plugin that is made to help you to make the user experience better and SEO of your site. The plugin allows you to reduce the download time with the help of features such as the content delivery network (CDN). This plugin enables you to improve the search engine results ranking, especially for websites with a responsive design and those that use SSL or HTTPS certificates.
It also allows you to increase the conversion rates and the "site performance" that is known to affect the ranking of the website on Google. The WordPress plugin also helps to better web server performance to make sure high traffic timings.
The plugin saves you about 80% of bandwidth by minify and HTTP compression of HTML, CSS, feeds and JavaScript. Here is a brief overview of the plugin:
The plugin gives you with enhanced progressive render for quick rendering and interaction.
It is compatible with shared hosting, clusters and dedicated servers.
The WordPress plugin gives transparent content delivery network (CDN) board along with Media Library, WordPress itself and theme files.
W3 Total Cache plugin also supports Accelerated Mobile Pages (AMP).
The cache WordPress plugin supports HTTPS or Secure Socket Layer (SSL).
It enables caching of minified and compressed pages and posts in the memory or on disk.
The caching of minified and compressed CSS and JavaScript files in memory, on disk or on CDN is supported.
It also supports caching of feeds, objects and fragments in memory, search results pages, database objects, on CDN or on disk.
It has mobile support for individual caching of pages by referrer or groups of user agents as well as theme converting for groups of user agents or referrers.
Read more:
12 Redirection
Redirection is another free and Best SEO WordPress plugin that is made to help you handle 301 redirections, find all the 404 errors and organize any unattached ends that may be available on your website.
This makes it easy for you when you are shifting pages from an old site to a new one. You will also find it useful when you are altering your WordPress installation directory.
The plugin helps in tracking 404 errors by capturing a log of the errors and easily mapping the errors to 301 redirects.
It allows routine 'pass-through' redirection letting you pass a URL through to another page, file or website.
Redirection is established on user agent, referrer or login status.
Redirection plugin supports full logs for all redirected URLs.
The plugin enables all URLs to be redirected.
It supports WP CLI.
It automatically includes a 301 redirection whenever the URL of the post changes.
You can manually add 301, 302, and 307 redirection for a WordPress post or for other files.
The plugin supports complete import/export to Nginx rewrite.rules, CSV, JSON, and .htaccess.
It gives support to full regular expression.
The plugin acts entirely inside WordPress thus it does not need Apache .htaccess to work
It gives support for Apache and Nginx.
It gives you with redirection data informing you on the number of times a redirection has occurred, the last time it occurred, the person who tried to do it and the location they found your URL.
This plugin is entirely localized and available in multiple languages.
13 WooCommerce – All in One SEO Pack
The WooCommerce – All in One SEO Pack is another Best WordPress plugin that is made to work as an extension of the All in One SEO Pack Plugin by Michael Torbert. This plugin supports the All in One SEO Pack dialog on the Add or Edit Products screen in WooCommerce.
The plugin enables you to add, edit and organize All in One SEO Pack Meta information. Before installing this WordPress plugin, it is important for you to keep in mind that the plugin has a disclaimer that the author or developer is not responsible for any harm that might happen to your website when you install the plugin. It is, however, a straightforward and easy to install plugin and necessary for those users with WooCommerce websites.
The following are some features of this plugin :
The plugin displays the All in One SEO Pack dialog on the Add/Edit Products screen in WooCommerce.
It enables you to add, edit and organize All in One SEO Pack meta information
This free WordPress plugin works as an extension of the All in One SEO Pack Plugin by Michael Torbert.
14 Glue for Yoast SEO & AMP
Glue for Yoast SEO & AMP is a free plugin that integrates Yoast SEO into your AMP pages. The WordPress AMP plugin gives you the technical execution of the AMP specifications to make sure that your website pages have valid AMP code. The plugin also makes sure that your meta-data is applied in a proper way.
The plugin provides you an easy way to modify your AMP pages.
It includes basic styling in the form of link styles and colors to give your AMP pages a similar feeling to your main pages.
This WordPress plugin enables you to change your AMP page design.
15 SEO Optimized Images
The SEO Optimized Images is another SEO friendly WordPress plugin enables you to include Seo Friendly title, attributes and alt attributes to your pictures or images. When you install and activate the plugin, you should choose the pattern you want and the plugin will automatically switch the title tags and alt tags without making any changes to the database.
It means that if you want your website to return to how it looked before you activated the plugin; you need to deactivate the plugin and everything will be back. This plugin also enables you to add post category, image name and post title in title and alt attributes of images.
This WordPress plugin gives you an effective opportunity to add SEO friendly title attribute and alt attributes to your images.
SEO optimized images plugin also makes it easy for you to approach your site to its original state that it had before you activated the plugin.
The WordPress plugin enables you to add image name, post category and post title in title and alt attributes of pictures.
It automatically switches the title tags and alt tags without making any changes to the database.
16 EWWW Image Optimizer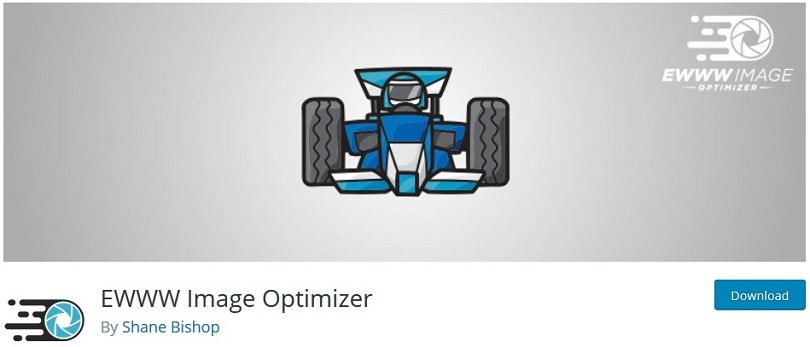 EWWW Image Optimizer is another best SEO plugin for WordPress that is developed to help you intensify the speed of your page using image optimization. Increasing your page speed can enable you to improve your search engine ranking. It can also enable you to get better conversion rate , in this way, increasing your sales.
An increase in the speed of your posts and pages can also reduce your storage space and bandwidth. This plugin automatically improves the quality of new images that are uploaded.
The plugin also has the ability to modify the images that have already been uploaded and change them to the ideal file format. It enables you to either select pixel perfect compression or high compression selections that are visually lossless.
The plugin does not have limitations of file size and speed.
It uses optional Parallel Optimization and automatic Background Optimization to avert upload delays.
EWWW Image Optimizer makes sure smooth management with pixel-perfect optimization with the help of industrial standard tools and progressive translation.
This WordPress plugin gives you the top compression quality ratio available with a range of options for PDF, JPG and PNG files.
It gives adaptive navigation with quick conversion selections to get the perfect image format.
The plugin is free and gives you API to make sure that you never pay for an image that cannot be compressed.
The EWWW image optimizer gives you ample coverage without leaving out any images and optimizing everything on your site.
The plugin utilizes high quality SSL encryption for all communications to ensure safety.
It gives free image backup that enables you to store your original images for one month.
17 Simple 301 Redirects

The Simple 301 Redirects is another free SEO plugin for WordPress that is developed to give you a simpler way of redirecting requests to other pages on your site or somewhere else on the web. It makes it convenient for you when you shift your website to WordPress and you are unable to retain the structure of your URL.
You can setup the 301 redirects from your old pages to your new pages to make sure that any inbound links are effortlessly migrated with their page rank.
It is a plugin that provides you an easier way to redirect requests to other pages on your site.
The plugin enables you to setup the 301 redirects from your old pages to your new pages so that the inbound links migrate with their page rank during WordPress shifting of your Website.
18 Google XML Sitemaps
Google XML Sitemaps is another Best SEO plugin for WordPress that allows you to improve the SEO of your site by generating distinct XML sitemaps to help search engines such as Google, Yahoo, Bing, Ask.com to index your website with ease.
The sitemaps make it easier for crawlers to observe the whole structure of the website and regain it effectively. This plugin is compatible with custom URLs and all types of pages made by WordPress.
The plugin sends notifications to key search engines every time you create a post about new products or content.
Google XML Sitemaps plugin is ranked as one of the top WordPress plugins that enable you to create XML sitemap for search engines.
It a free WordPress plugin that comes with a plenty of translations.
The plugin is compatible with custom URLs and different types of pages created by WordPress.
The plugin makes it easier for crawlers to observe your website.
19 Pretty Link Lite
Pretty Link Lite is a free SEO plugin for WordPress that gives additional tools and redirection that makes it possible for you to automatically create cloak links as well as pretty links. You can replace the keywords in your blog with pretty links to improve your search engine optimization. Pretty links are designed to help you use your domain name to shorten links.
Pretty Links not only allow you to create links but also help you track every hit on URLs for a detailed overview on the origin of the hit, browser, and the host. This plugin is however not perfect for those users who want to clear their affiliate links, Twitter links to come from their domain, track clinks through email or improve the reach of their site through distributing the links on forums, other blogs and comments.
The plugin enables you to make quality and simple URLs on your site that you can redirect to other URLs.
It enables you to create random 3-4 character slugs for your URL as well as allows you to name a custom slug for your URL.
The plugin enables you to filter the report based on the precise link clicked; the date choice or exclusive clicks.
Pretty Link Lite allows you tracks the amount of clicks for each link.
This plugin enables you to track the amount of unique clicks on each link.
It gives you a reporting interface to enable you to see an organized chart of clicks every day.
It lets you see click details as well as IP address, remote host, referring site, browser and operating system.
The plugin supports a spontaneous Javascript/AJAX Admin user interface.
You can allow custom bounds to your scripts using pretty link and enjoy full tracking ability.
This plugin also allows you to except IP Addresses from data.
It enables you to send your pretty links through email right from your WordPress admin.
The WordPress plugin allows you to select temporary 302 or 307 redirections or permanent 301 redirections for pretty links in your site.
It gives a cookie based structure for effective tracking visitor actions across clicks.
This plugin also supports you to make links into groups, generate nofollow/noindex links and switch on/off tracking on each link.
It gives you Pretty Links Bookmarklet.
20 WP SEO HTML Sitemap
WP SEO HTML Sitemap is another SEO plugin for WordPress that gives an HTML sitemap for those who use plugins that do not offer them with HTML sitemap features such as WordPress SEO plugin by Yoast.
You do not need to install WordPress SEO by Yoast plugin to use this plugin. However, you may not be able to gather the full advantages of the plugin's settings linked to the XML sitemap settings. These are the features of this sitemap plugin:
The plugin spontaneously utilizes all sitemap xml settings from common WordPress SEO by Yoast Plugin
It enables you to choose the number of columns you want to show.
It provides you columns with a masonry effect and functional with all current browsers.
WP SEO HTML Sitemap plugin provides you overwrite, shortcode, prepend and append options for posting on your sitemap page.
It gives fully responsive HTML on all devices.
The output of the plugin supports several languages.
The HTML code developed in the plugin has W3C Markup Validation approval without any errors.
The plugin gives you the ability to deactivate the CSS of the plugin.
It allows you to create an optional link to your sitemap_index.xml file.
Final Thoughts
WordPress SEO plugins are a part and parcel of any website and they make sure that the content published on the site is highly optimized for the search engines. The SEO WordPress plugins also support a wide range of features that allows making sure your on-page SEO is 100% compliant with all Google and other search engines requirements. Due to the SEO requirement, every post or page published on your website should have a properly written meta description with the focus keyword included.
The keyword placement in the content, title and URL (slug) should be properly done. You should also make sure you configure the robot.txt file properly and submit the XML sitemap to the Google search console for ideal indexing of your site. It helps if you can find a useful plugin that does all these work without installing a plugin for every task.
The advanced SEO WordPress plugins work as you expect from them to make sure that your site is linked with Google webmaster tools. It will keep you update about your crawl errors and also let you know whether you are compliant with Google's SEO standards or not.
SEO is a continuous process, and you should check the health of your website from time to time and fix the problems or errors reported by search console.
To quote one example; Yoast SEO plugin also enables users to link and verify their sites with the Google Webmaster, Bing Webmaster, and Yandex Webmaster. It also enables users to generate an XML site map for submission to search engines.
Read more:
Finally, you will often realize that SEO plugins only improve your on-page SEO, there is a lot more effort required for you to rank higher.
The quality of the content published on your site plays an important role in ranking of your website. Another essential off page SEO factor that you need to focus is your backlink profile. This backlink profile includes the number and quality of the links that point to your site.
If the backlinks pointing to your site are spammy in nature, I recommend that disavow them asap, otherwise, there is high chance of getting penalized by Google.
Read more:
I hope that you liked the post on Best SEO plugin for WordPress. What is your favorite SEO plugin? Do not forget to share your opinion in the comment section.
Do not forget to share this post with bloggers.
Arsalan Rauf is an entrepreneur, freelancer, creative writer, and also a fountainhead of Green Hat Expert. Additionally, he is also an eminent researcher of Blogging, SEO, Internet Marketing, Social Media, premium accounts, codes, links, tips and tricks, etc.