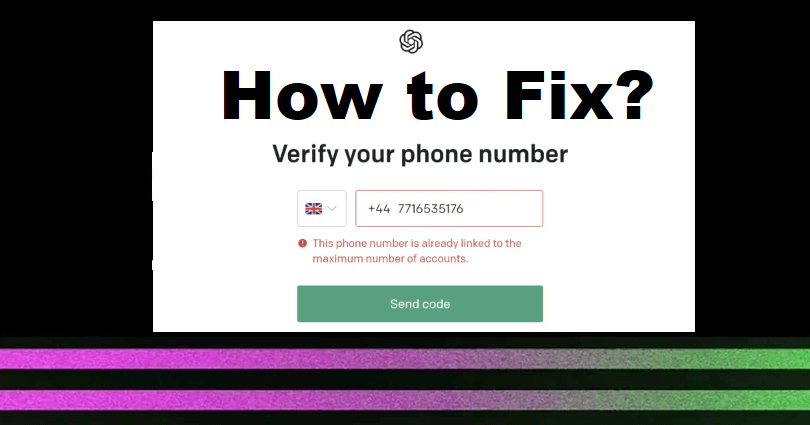 Are you trying to access ChatGPT but you don't have a phone number or your country is restricted from the service?
ChatGPT is an AI (artificial intelligence) that is designed to answer queries, write codes and provide information.
It is smart enough to deny inappropriate requests, answer follow up questions and assume them.
The developer of this AI is OpenAI, it is a company that pays attention to AI tech.
The objective of OpenAI is to create AI that helps humanity to do advanced research in a safe manner.
In 2015, it was founded in San Francisco, California and the founders are Elon Musk and Sam Altman.
In this article, I will tell you how to use ChatGPT without a phone number to create an account or if your country is restricted.
Why can't I link my phone number to Chat GPT?
You can't link your phone number to Chat GPT because your country is not supported or it's already linked to two accounts.
Otherwise, you are rate limited or your phone number is temporarily suspended from the system.
You have reached the limit – A phone number can be associated with a maximum of two Chat GPT accounts.
You are from a restricted country – numbers from restricted countries such as Russia and Hong Kong cannot be used.
Temporarily suspended—If you are not able to verify your phone number, it might be happening because the system detected it as spam or fraud and it is temporarily suspended.
Rate limited—You have sent too many requests from your phone number that is why it is blocked.
How to use ChatGPT without a phone number
To use ChatGPT without a phone number, the alternative way is to use temporary phone number services on the web.
In this list, there are several sites that are providing it including Anoymsms, Sms Activation Service, and SMSnator.
You can use them as a virtual phone number to bypass the verification process.
The phone numbers listed on the sites include the United States, Canada, The United Kingdom, and so on.
Here's a step-by-step guide on how to use these services:
You can use a temporary phone number, use this guide on Free virtual mobile numbers for SMS verification and it has the list of temporary phone numbers which are available at one place.
Go to one of those websites and get a number and try sending a code—, choose "Send code", and keep trying until you get a number that is working and not blocked from the system.
After receiving the code on your temporary phone number, enter it to complete the account creation.
You need a phone number whether you create a Chat GPT account or Gmail or Microsoft account.
The security step that OpenAI is using is by verifying your phone number.
The process will prevent spam from the platform and stops bots from making new accounts.
If you are not able to complete the phone number verification even though you are linking it for the first time, you need to contact OpenAI support for assistance.
What's Next
How to Download ChatGPT on Android
How to Fix "OpenAI's API is not available in your country"
How to Fix "OpenAI's services are not available in your country"
Arsalan Rauf is an entrepreneur, freelancer, creative writer, and also a fountainhead of Green Hat Expert. Additionally, he is also an eminent researcher of Blogging, SEO, Internet Marketing, Social Media, premium accounts, codes, links, tips and tricks, etc.