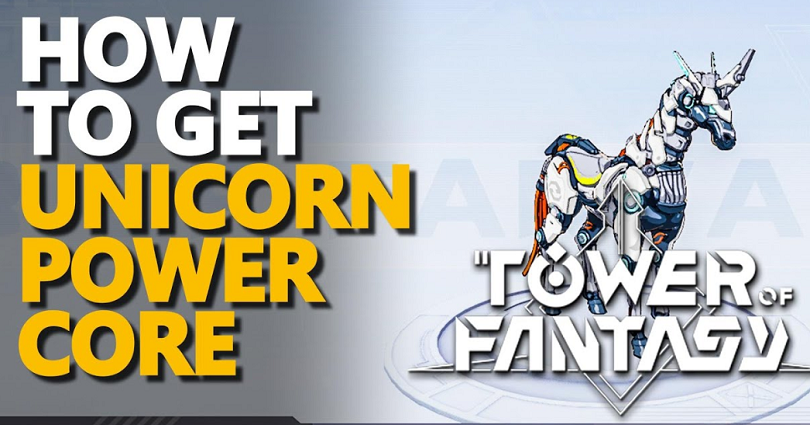 There are various mounts on Tower of Fantasy that you can unlock.
The mounts are the Chaser Mount, Voyager Mount, Monocross Unicorn Mount, and so on.
You can get across the map faster with the help of these mounts and in style.
You need to perform an activity that is, the Unicorn Power Core.
The Unicorn Power Core is one of four parts you need to create the Monocross Unicorn Mount.
This mount is one of the rarest mounts in the ToF because of the low drop rate of the unicorn head.
It is hard to create the mount because you need to get 3 other parts too.
In this post, I will guide you on how to get the Unicorn Power Core in Tower of Fantasy.
#1: Cook a Fiddlehead pie
Accumulate brown rice (all around Raincaller Island).
Gather fiddlehead (in Banges Tech and Banges Factories).
Put 9x brown rice and 6x Fiddlehead to a cooker in order to make Fiddlehead pie.
If you did not succeed in making a Fiddlehead pie, keep trying until you make it.
You need 15/15 ingredients to get a 100% success rate.
#2: Get the strange residue
Visit the Miner's Camp (near 361.1, 298.9).
Collect the strange residue on the ground beside a force field.
You can find the strange residue at the corner of the force field on the ground.
#3: Go to Dr. Stoker for Talk
Reach the east of Goldrush Mountain (Area 4 near 458.8, 494.3).
Go into the entrance at the side of the mountain.
Talk to Dr. Stoker > select "Hand over the residue".
Talk to Dr. Stoker again > hand over the Fiddlehead pie > obtain the Ore Extract.
#4: Get the Unicorn Power Core
Go back to Miner's Camp (similar to step 2 near 361.1, 298.9).
Left* Energy Conversion Device = Gear 3.
Middle* Energy Conversion Device = Gear 1.
Right* Energy Conversion Device = Gear 2.
*Facing away from the strange rocks (not towards them).
After selecting the correct gears, a cutscene will be played.
The cutscene shows laser beams destroying the strange rocks.
You need to collect the ore chunk from the rocks to obtain a Unicorn Power Core.
In addition, you'll also receive crown exploration points, gold, exp, dark crystal, and gold nucleus.
What's Next
Devotee Locations in Tower of Fantasy
How to "Get the power Supply" in Tower of Fantasy
How to "Enter Hyenas' Navia Base" in Tower of Fantasy
Arsalan Rauf is an entrepreneur, freelancer, creative writer, and also a fountainhead of Green Hat Expert. Additionally, he is also an eminent researcher of Blogging, SEO, Internet Marketing, Social Media, premium accounts, codes, links, tips and tricks, etc.