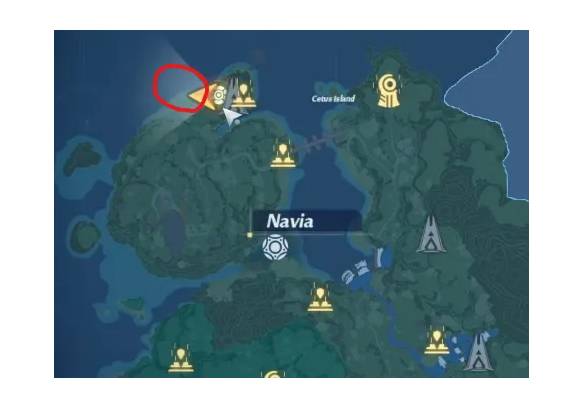 Tower of Fantasy is replete with multiple missions/quests that you need to complete for rewards.
The game also contains side quests, stories, cutscenes, bosses, and so on.
You can get the rewards in the game are in-game currencies.
You need to enter the Hyenas' Navia Base in a mission to complete it.
However, finding the base is a hard nut to crack because there are no hints for it.
In this post, I will guide you on how to "Enter Hyenas' Navia Base" in Tower of Fantasy.
How to "Enter Hyenas' Navia Base" in Tower of Fantasy
Hyenas' Navia Base location in Tower of Fantasy
Firstly, go to the northwest of Navia Bay unless you reach the seaside.
Open your Relics.
Select "Deploy".
Equip the "Jetboard" relic.
Skim across the sea towards the Hyenas' Navia Base.
The location of the Hyenas' Navia Base is in the sea northwest of Navia.
Therefore, you need to equip your jet board to reach there.
Just remember that you don't have to keep going to your relics to switch them.
Instead of changing them, you can equip 9 of them and change tabs.
If you're facing an error while trying to access the base, it indicates that you haven't interacted with the computer yet.
The error will say, "Unable to search target in free exploration mission".
To fix this, visit the initial Hyena Oil Rig in Banges and interact with the computer on the wall to access the mission.
After reaching the base, talk to the Hyena Guard and select these options:
I'm here for the Hyenas Carnival
Hyena Queen
This is the seventh Hyenas Carnival
The Heirs of Aida of course
The bottom ones are the correct options.
After selecting all of the correct options, you can go to the carnival.
"You don't look like someone we would invite, but I guess you're one of our friends. Go ahead! Enjoy the Hyenas Carnival!".
Now, you can play the rest of the mission.
What's Next
How to Get Amusement Park Tickets in Tower of Fantasy
Tower of Fantasy Discord Server
How to Get FF79 Alloy Lubricant in Tower of Fantasy
Arsalan Rauf is an entrepreneur, freelancer, creative writer, and also a fountainhead of Green Hat Expert. Additionally, he is also an eminent researcher of Blogging, SEO, Internet Marketing, Social Media, premium accounts, codes, links, tips and tricks, etc.