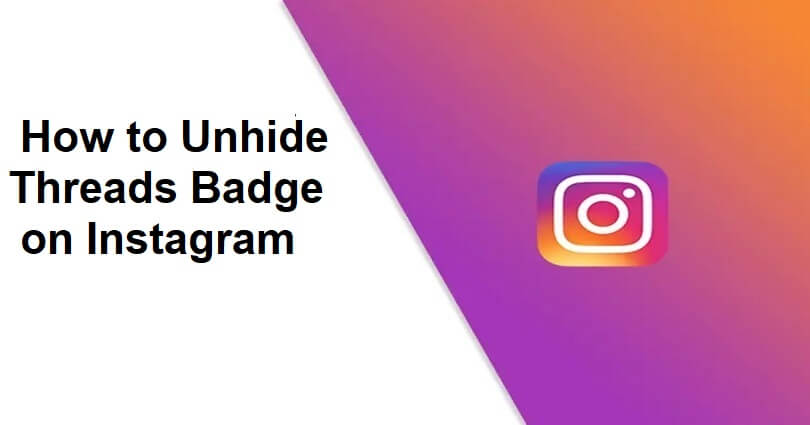 Threads is a text-based conversation app launched by Instagram that can be used by communities to take part in discussions about different topics.
Users are allowed to connect and follow their favorite creators and like-minded individuals or can create their own following.
The app helps you to use Instagram followers and the users can share their thoughts through threads easily.
The connections with friends and creators will also be boosted, allowing users to engage in conversations and react to it.
Customizable controls and settings give you privacy and safety and the app can help you to find inspiration.
In this article, I will tell you whether you can unhide the Threads Badge on your Instagram profile after you've hidden it.
What is the Threads Badge on Instagram?
The Threads Badge on Instagram is a badge that is a sign that you are using Threads, the text-based conversation app.
The number on the page will show the exact number such as "x" user joined the app.
For instance, if the number is "155000", it means that you're the 155,000th user to join the app.
If the number is lower, it means that you have joined the app earlier than other users.
How to unhide the Threads Badge on Instagram
Currently, Instagram does not have the option to unhide Threads Badge on Instagram once you have hidden it.
You will not be able to reverse the process once you've hidden the badge from your profile.
The Threads badge is a temporary badge that the system is showing on the profile of everyone but it will be removed soon.
For now, the badge is posted on the profiles to attract Instagram users to join Threads as the app needs more downloads to become famous.
If there's a way to unhide the badge, I will update the article with that option.
What's Next
How to Fix Error Missing Info on Instagram
How to Fix Instagram Typing Not Showing
How to Fix Instagram Unsend Message Not Working
Arsalan Rauf is an entrepreneur, freelancer, creative writer, and also a fountainhead of Green Hat Expert. Additionally, he is also an eminent researcher of Blogging, SEO, Internet Marketing, Social Media, premium accounts, codes, links, tips and tricks, etc.