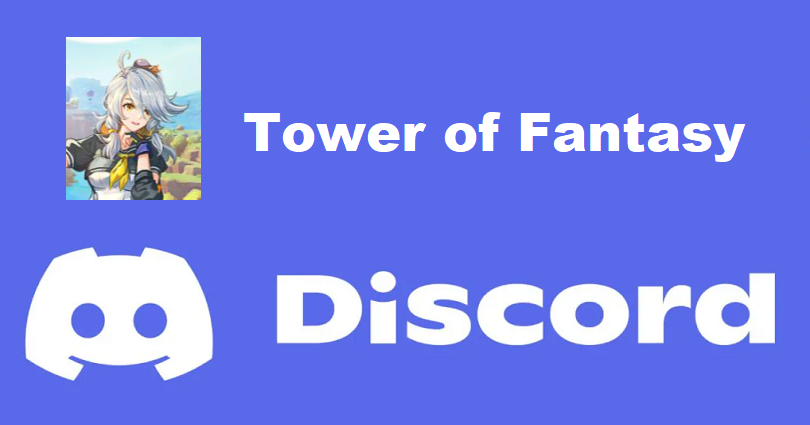 Tower of Fantasy contains multiple social media channels such as Discord.
Their Discord server can be joined for announcements, updates, and media content.
Tower of Fantasy is the same as Genshin Impact but in a sci-fi alien world.
In 2021, it was first launched in China, but it's set to release globally in Q3 2022.
This post has the Tower of Fantasy Discord server link, rules, and whether the game is available.
Tower of Fantasy Discord server link
The link to Tower of Fantasy Discord server is: https://discord.com/invite/toweroffantasy.
The server contains over 50,000 members.
You need to agree to the server rules in order to get full access to the server.
To agree to the rules, click on "Complete", tick the box, and click on "Sumit".
On the other hand, you can react to the message sent by the "Tutel of Fantasy" bot to get the "Wanderer" role.
It includes three channels which are "#official-announcement", "#faqs-update", and "#social-media".
Tower of Fantasy Discord server rules
🧾 Guidelines
Follow the Discord Community Guidelines (Discord Terms of Service) and Terms of Service (Discord Community Guidelines) at all times.
💬 Chat Behaviour
Respect the server and all the existing members. Be respectful towards the server and everyone at all times. Racism, hate speech, drama, and harassment are strictly prohibited. Please keep conversations civil and comfortable for everyone!
🚫 Do not publish inappropriate Content
Do not send or post content that promotes hate or targets specific groups of people. Examples of those would be gender, sex, race, ethnicity, nationality, age, sexuality, religious affiliation/beliefs, political affiliation/beliefs, social, or family background. This also applies to excessive spamming of jokes and banter regarding certain minorities.
🔞 NSFW is not allowed.
Any NSFW content is strictly prohibited, as it is against the Community Guidelines of Discord. Do not post any NSFW/R-18 such as images that may be too obscene in nature. In addition, any form of content, from text to media, that illustrates or suggests the normalization or justification of sexualizing minors will result in an immediate ban without appeal. There is no room for "jokes" or loopholes, including examples such as "legal loli."
💵 Real Money Trading / Advertising
Real Money Trading (RMT) is prohibited. Attempting to purchase, sell, or beg for a Tower of Fantasy or any other game/social media account is not permitted, as is attempting to sell or advertise any sort of "account piloting" service. Members found engaging in RMT transactions, whether on or off of this server, may be instantly banned from this server with no opportunity for appeal.
No advertising other sites/discord servers (Permission must be requested from a Staff member and approved prior).
🔊 Channel Relevancy
Please use the individual text and voice channels appropriately (stay on-topic). Please read the channel topics and use them for their intended purpose only as much as possible. Going off-topic every now and then is fine, but moderators will direct you to the appropriate channel as they deem needed. People who derail conversations and are persistent in flooding a channel with unrelated things will be punished accordingly.
🔨 Staff Decisions
Respect the staff, their decisions, and their actions. Remember that Moderators are still human beings and are prone to error. If you feel that a moderator is acting out of line, please contact an Admin. Both server members and Moderators are subject to all of the above rules, with the Moderators being additionally subjected to Moderation guidelines in a Code of Conduct Policy.
🚨 Server Strike System
No evading server punishments (mutes and/or bans). If you have any issues with your punishments, feel free to contact the Admin.
Is Tower of Fantasy available?
Tower of Fantasy is available in China from 16th December, 2021 and globally in Q3 2022.
It can be played on mobile (iOS/Android) and PC (Steam).
Perfect World has no plans to release the game on console as they are working to boost the mobile and PC clients.
You can join the Tower of Fantasy Discord server to get updates regarding the game.
What's Next
20 Biggest Discord Servers in the World
Arsalan Rauf is an entrepreneur, freelancer, creative writer, and also a fountainhead of Green Hat Expert. Additionally, he is also an eminent researcher of Blogging, SEO, Internet Marketing, Social Media, premium accounts, codes, links, tips and tricks, etc.