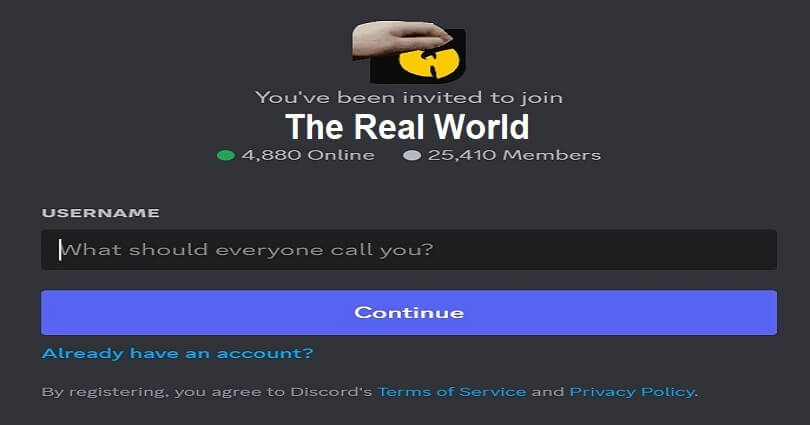 The Real World is a global community that focuses on individuals who have the same goal of getting financial success.
Instead of traditional textbook learning, they are focused on practical work, this program helps its students to earn more money quickly.
A step by step blueprint helps the participants to get access to easy to follow program that is generated to allow the people to reach their financial freedom.
The curriculum is designed to focus on the development of high-income skills and pass on the secrets of effective wealth management.
It has an inclusive app and a private network and community, enabling members to get in touch with more than 200,000 like-minded people.
This post has The Real World Discord server, what the server is about, how to join it, and so on.
What is The Real World Discord server?
The Real World Discord server helps individuals to obtain financial success through different wealth-creation methods.
The Tate's team has developed a new website and app when the server was banned on discord.
Inside The Real World, there is a community of more than 200,000 financially ambitious and health-focused individuals.
The network has a diverse collection of minds work as a powerful support system that boosts inspiration as well as motivation.
The visual representation of the extraordinary life will be given to help you to understand that this can be achieved through the program.
The community is comprehensive and comes with a mentorship program that is launched to help you with all the main resources to fulfill your financial goals.
The Real World Discord server
The Real World Discord server is not available on Discord as it is banned from it.
This is the reason that the community has been rebranded into "The Real World" or "Hustlers University 4.0".
You have to visit this website: https://www.therlworld.com/ to join the community.
After opening the website, you have to click on the "Join Now" button and provide your payment details to check out.
An invite will be sent to you to join the community to learn wealth-creation ways.
Hustlers University Frequently Asked Questions
Question: How quickly will I make my money back?
Answer: It depends on how seriously you take The Real World. But many students made their money back in a couple of weeks.‍
Question: Do I need money once I'm inside HU4.0?
Answer: Not necessarily. Once inside HU4.0 many of our students chose copywriting and freelancing, which are businesses without money requirements, and saw great success!
Question: Does my age really not matter?
Answer: No, but we encourage anyone under the age of 18 to consult a parent or guardian before signing up for HU4.0. Instead of getting the newest video games just to find them boring in a week, you can join our community, start your business and shock your friends and family by becoming the kid who's leveling up in real life.
Question: I know nothing about the skills you teach. Is it a problem?
Answer: Of course not. This is a mentoring program, and you are here to learn from us. Just follow our step-by-step lessons and guidance, and you will start a profitable business.
Question: I don't have a lot of time available, can I still apply?
Answer: The methods we teach are designed for rapid execution. So all you need is a minimum of 30 minutes a day to listen to your professors and apply what you've learned.
Question: I live in X country. Is it a problem?
Answer: Not at all. At HU4.0, we teach how to make money, so it doesn't matter where you are. Your location will only change the currency of your earnings.
What's Next
Hustlers University Discord Server
Arsalan Rauf is an entrepreneur, freelancer, creative writer, and also a fountainhead of Green Hat Expert. Additionally, he is also an eminent researcher of Blogging, SEO, Internet Marketing, Social Media, premium accounts, codes, links, tips and tricks, etc.