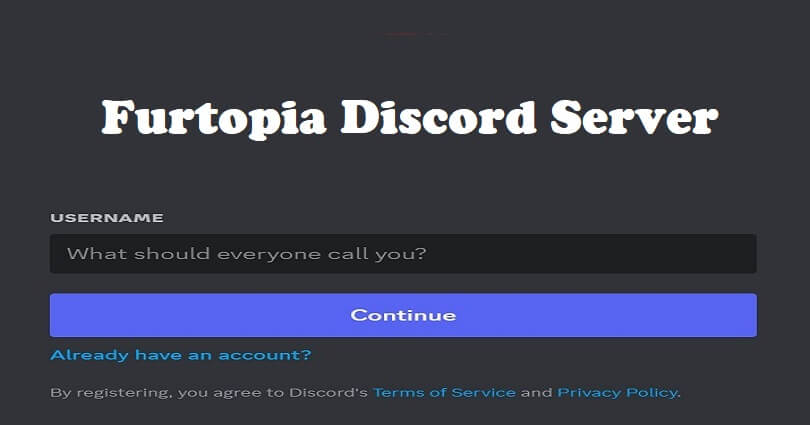 The slogan of the server is "Welcome to Furtopia, the ultimate furry community filled with friendly and lively furries."
The staff gives preference to your recommendations in order to improve their server.
It has a number of channels to select from, you can choose your desired roles and can also select your fursona species.
For laid-back conversations, you need to join the general chat rooms or get into one of the RP rooms.
If you want to get in touch with similar minds to roleplay with, you need to post an ad in the RP meetup.
You can discuss different topics including music, gaming, pictures of pets and so on.
This post has the Furtopia Discord server, what the server is about, how to join it, and more.
What is the Furtopia Discord server?
Furtopia is a Discord server that entertains the furry community, enabling a safe and friendly environment for its members so they can connect and socialize with one another.
It is replete with different channels that entertains different interests such as gaming, music, and pets.
Additionally, Furtopia also contains different roleplaying rooms and encourages members to engage in the community.
Members have the ability to choose their fursona species and join discussions on different topics.
Furtopia has one of the unique features that is, the staff wants to get feedback and will make the changes if required.
Members are allowed to share their ideas and thoughts, and the staff will make the changes accordingly to the server.
Furtopia also gives a level gate to make sure that members give preference to the community before using sensitive channels.
Furtopia Discord server
To join the Furtopia Discord server, you need to visit the desktop version of Discord, and select "Explore Public Servers".
After that, you need to perform a search for "Furtopia", click on the Furtopia Discord server, and lastly, select "Join Furtopia".
The server contains over 3,000 members and it's English speaking.
It contains different channels—#species, #sample-rp, #pet-pics, #sfw-art, #gaming, and so on.
You can access additional channels if you pass the NSFW verification.
You have to chat with people in the #public-chat channel until you reach level 3 in order to unlock all the server's features.
Furtopia server rules (as described on server)
Do not argue in the server chat and take it to DMs. Sensitive topics are not allowed on the server. The staff has the right to shut down any conversation if it gets out of hand. Exceptions to sensitive topics rule exist in the Unknown channel.
Trolling and spamming are not allowed. Trolls and spammers will be punished according to their actions. Staff will warn against spamming and request to stop. Accidents will be taken into account.
Advertising is allowed only with permission from the server owner. Commission advertising for artists is always allowed.
Fun nicknames and relationships are allowed only if agreed upon by both parties. The staff has the right to intervene if problems arise.
Special roles are given to valuable members or event winners. Picking every role available is not allowed. Some roles may be @able sometimes but doing so is forbidden.
Complaints and concerns are welcome. Staff encourages feedback as it helps the community. Speaking to a staff member about a problem will not result in a ban as long as it's not threatening or harassing.
NSFW content is allowed only in its designated categories.
RP should stick to its designated channels and not clutter chats.
What's Next
Arsalan Rauf is an entrepreneur, freelancer, creative writer, and also a fountainhead of Green Hat Expert. Additionally, he is also an eminent researcher of Blogging, SEO, Internet Marketing, Social Media, premium accounts, codes, links, tips and tricks, etc.