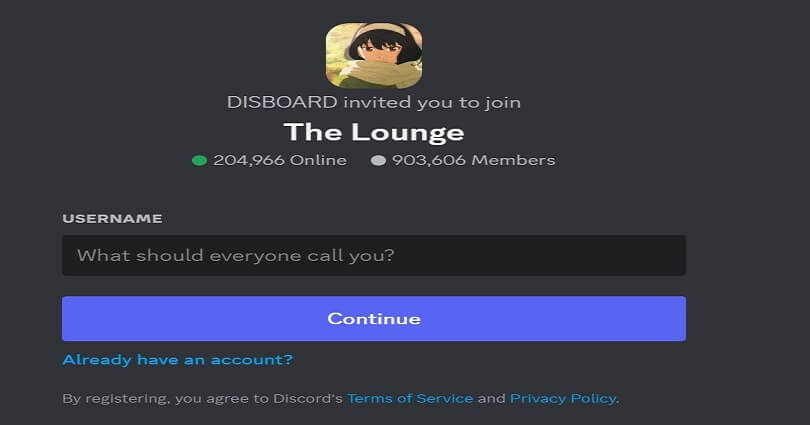 The Lounge Discord server is a community that can help people to connect for fun.
It has a different range of channels such as gaming, anime, and NSFW content.
There is an active voice channel that allows users to communicate as well as connect with others.
If you are banned, you can ask your friend to send a message to admin.
The server is a place where people can make new friends and get involved in different activities with like-minded individuals.
This post has The Lounge Discord server link, what the server is about, its rules, and more.
What is The Lounge Discord server?
The Lounge Discord server has NSFW content, gaming channels, and anime channels.
The platform can be used to connect and engage with new friends for individuals.
It is filled with channels that allow users to enjoy gaming, NSFW content and anime.
In the server, you get active voice channels that give real-time communication with other users.
If you are looking for a community that is focused on fun and friendship, you can join The Lounge Discord server.
The Lounge Discord server link
This is the Lounge Discord server link https://discord.com/invite/cy8p2RcmyD.
The server has more than 903,000 members (at the time of writing) and it supports multiple languages.
The server contains different channels including #giveaway, #nsfw-access, #eng-chat, #gaming-chat, and so on.
The most popular channel is the #nsfw-access channel that is ideal for users aged 18 and above.
You need to type "?verify" in the #verify channel to unlock all the features of the server.
The Lounge server rules
General Rules:
We do not tolerate racism, propaganda, terrorism, bullying, harassment, trolling, or hatred of any kind.
We do not allow any type of advertising.
Always read pins in channels as they contain specific rules.
All rules apply to pfps, banners, names and nicknames, statuses, user profiles, emojis, reactions, stickers, files, and links (and their names)!
Chat Rules:
Don't spam, or post NSFW imagery, emojis, or any type of NSFW content in SFW chats.
This is an English-speaking server; speak English! The channels that bypass this rule are rus-chat, ukr-chat, fil-chat, and esp-chat.
Keep things in their designated channels.
Don't joke about your age (this is taken very seriously).
All server rules apply to Voice Chats.
What's Next
Midjourney Discord Server Link
Arsalan Rauf is an entrepreneur, freelancer, creative writer, and also a fountainhead of Green Hat Expert. Additionally, he is also an eminent researcher of Blogging, SEO, Internet Marketing, Social Media, premium accounts, codes, links, tips and tricks, etc.