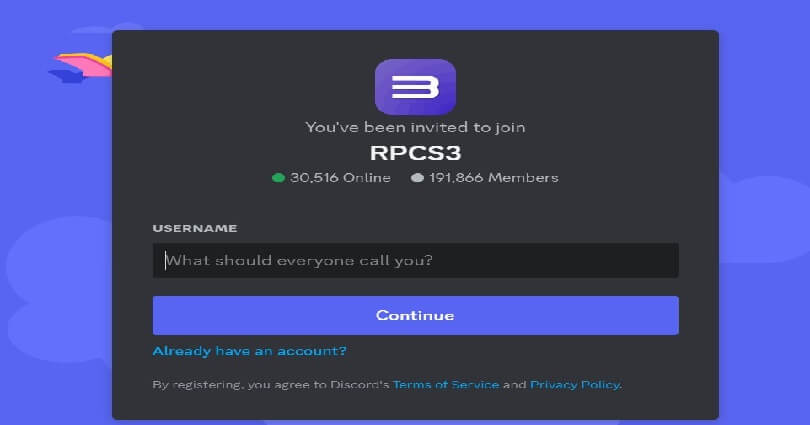 RPCS3 is an open-source emulator that can help you to run PS 3 games on Windows and other platforms.
The purpose of this project is to give a complete emulation of the PlayStation 3 system.
The aim is achieved with the help of open-source community and reverse engineering.
The best part of the project is to provide the PS 3 experience to PC users to play its games.
RPCS3 has the ability to support different OS and it is compatible with different computer hardware.
To run the emulator, it focuses on a realistic set of requirements to make it useable to different users.
This post has the RPCS3 Discord server link, what the server is about, its rules, and more.
What is the RPCS3 Discord server?
The RPCS3 Discord server is the official server for RPCS3 that is based on open-source emulator.
The emulator helps you to play PlayStation 3 games on various operating systems.
The tags related to it include gaming, programming, Linux, emulation, and emulator.
In the server, you can see announcements, get assistance, share memes and so on.
RPCS3 Discord server link
This is the RPCS3 Discord server link https://discord.gg/rpcs3.
The server contains over 191,000 members (at the time of writing) and it's for English speakers only.
The server contains different channels—#announcements, #rpcs3, #help, #netplay, #savestates, and so on.
The most popular channel is the #rpcs3 channel which helps you to know or discuss about the emulator.
If you need assistance, you can use the #help channel to ask a question.
RPCS3 server rules
#1 Rule – Asking for help: Asking for help is only allowed in ⁠help. Before asking for help read the Quickstart guide [https://rpcs3.net/quickstart] and How to Ask for Support [https://github.com/RPCS3/rpcs3/wiki/How-to-ask-for-Support]. Don't ping and/or spam developers via private messages in an attempt to get faster help, the only thing that you may get fast is a warning/ban.
#2 Rule – NO piracy: Asking for or providing commercial games with illegal download links IS NOT ALLOWED! Discussing piracy practices is also not allowed. This includes but is not limited to, asking where to download games, asking for help with pirated copies, and mentioning any piracy websites or software tools. You can legally dump your games with our instructions at https://rpcs3.net/quickstart.
#3 Rule – Be civil: Insulting others is not allowed. Users that show abusive/toxic behavior will be expelled from our server.
#4 Rule – English only: Currently, only English is allowed in our text channels. It's okay to mention a few words from other languages, but you must mainly use English to chat.
#5 Rule – SFW only: This is a Discord global rule. You're only allowed to post NSFW in NSFW channels, and since we don't have any, you're not allowed to post NSFW content anywhere on this server.
#6 Rule – Spoilers: Spoilers are only allowed if hidden under a Discord spoiler tag. If you want to share screenshots of your progress, you must either cut out the parts that contain spoilers to the story or use a spoiler tag. Don't ruin the game for other people in chat.
#7 Rule – Nicknames: No too long or abusive nicknames. No unusual characters in nicknames which may display incorrectly, including abuse of modifier characters. Repetitive violation of this rule may result in a ban.
#8 Rule – Reddit Content: You're not allowed to use this Server as a way to disrespect Reddit's Content Policy [https://www.redditinc.com/policies/content-policy] by engaging in Vote Manipulation [https://www.reddithelp.com/en/categories/rules-reporting/account-and-community-restrictions/what-constitutes-vote-cheating-or].
There is no doubt that this rule only applies to actions related to any linked Reddit content.
What's Next
Midjourney Discord Server Link
Arsalan Rauf is an entrepreneur, freelancer, creative writer, and also a fountainhead of Green Hat Expert. Additionally, he is also an eminent researcher of Blogging, SEO, Internet Marketing, Social Media, premium accounts, codes, links, tips and tricks, etc.