In this post of Green Hat Expert, we shall discuss How to Create a Google Adsense Account.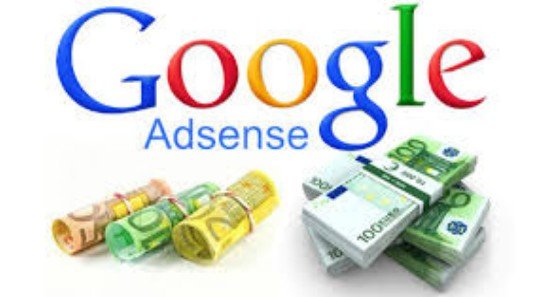 How to Create a Google Adsense Account
Whether you are a new or old blogger, we hope that you know about Adsense program by Google. It is regarded as one of the best advertisement programs on the internet. This post will guide you that how to create a Google Adsense account for your blog or website.
There are several Adsense alternatives available too, after trying every network we ensure you that you will consider Adsense as the best.
If you are aware of marketing and hold marketing skills, you can also go for affiliate marketing. Soon we shall share a post on Affiliate vs Adsense and it will give you insights of both networks.
When I started online working, Adsense was a new and international concept for me. Then I signed up for Adsense account, after researching I was able to handle it. But still, I was not sure that I am doing it right or wrong.
People who are beginners not aware of Adsense. According to them, it is an advertising program for publishers by Google(Wikipedia). Google shows contextual ads on your website and you get paid when any visitor clicks on these ads.
In this post of Green Hat Expert, we are going to show you that how to create a Google Adsense account. If you do not know how to apply for an Adsense account, this guide is for you.
There are some requirements which are necessary if you want to apply for Adsense
First of all, of course, you should have a website.
You also must be above the age of 18, otherwise, you will have to use the name of your guardian or parents to apply for Google Adsense account.
watch this video for google adsense aproval in india:
Steps to create an AdSense account:
The team of AdSense has recently implemented new rules to get Adsense account approval and added the following steps:
Sign up for AdSense
Add AdSense code to your blog or website
Wait while your application or account is reviewed and either accepted or rejected
Now the Adsense account approval has become difficult and lengthy. It is because Google wants to maintain the integrity of Adsense.
It is also essential to ensure that your blog or website is abiding by AdSense policies before applying.
Additionally, you need to read the terms and conditions mentioned on the signup page to learn more.
Step-by-Step Guide: how to Create an AdSense Account:
First of all, go to the Signup page for AdSense.
You have the option to create a new Gmail account or you can also use the existing Google account as well.

Note: If you have a custom domain name & you are usingGoogle Apps for your domain email address, we recommend you to use that to sign up for your AdSense account. When you use domain or website specific email addresses like (admin@website.com). Then it will give a positive impression and there are maximum chances of getting your AdSense application approved.
Otherwise, you can use your premade Gmail address.
This form is simple and straight-forward. You simply need to enter your blog URL and select the language of your content. For the website URL (greenhatexpert.com) use your blog address, and make sure to add it without "http://".
Adsense contact information
This is the most important part.
I remember I made mistakes at this part when I first signed up. Hopefully, if you will follow this guide, you will not repeat my mistakes.
The "payee name" is very important. You have to ensure that you use the same name which you have used in your bank account, as AdSense can send you cheques, Western Union or EFT payment under that name.
If you will a mistake in this section, there is a chance that you may not be able to change payee name later. It is a difficult task to change the payee name in several countries including India.
We are also sharing the list of countries which are not allowed to change their payee name. Here is the list of countrieswhich are not allowed to change the payee name after creating an account for Adsense.
So ensure your bank account name and the person who will receive Adsense payment(payee name) are exactly the same.
Next add your contact information and fill in the other details.
Now Accept adsense policies



Read the AdSense policies carefully and put a checkmark in the box.
Once you have done these steps, then click on "Submit" button, and on the next page you can review your details.
Make sure that all of your details are accurate and up to date!
Sign up with your email account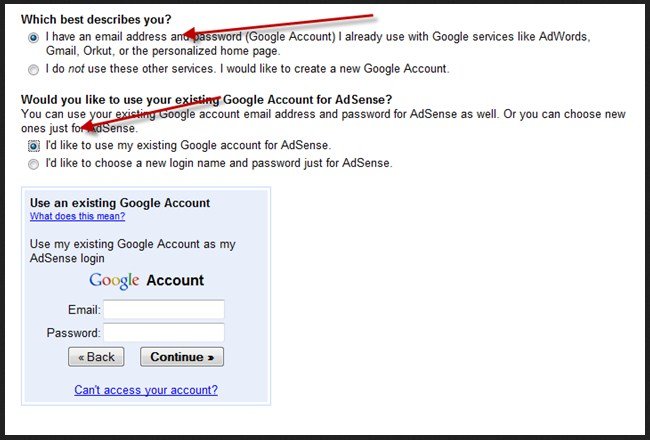 The blogger can use his current email address to create a Google Adsense account. Additionally, he can also create a new Gmail ID for the sake of Adsense. If you want to get fast approval, we recommend you Zohomail and you can create a free domain specific email address.
When we tried to sign up for a generic gmail address, we got rejected a couple of times. Later we have applied for Adsense using a domain-specific email address. We got Adsense approval quickly.
(Must read: Google AdSense new account approval process)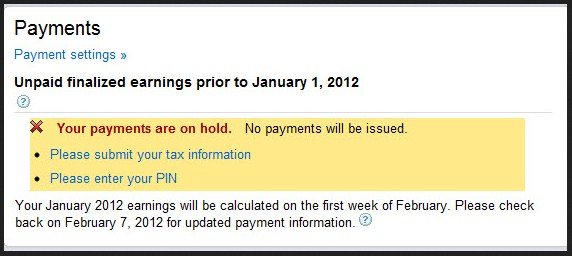 Once you have created account for AdSense, you need to put your AdSense code to your website. The Google AdSense team will review your application when you will add the code, and your account will be authorised and activated with an Adsense Pin that will be sent to you. You will get adsense pin at your address and Google publish it when you reach the threshold of 10$.
Adsense pin can reach you from one week to 3 months it depends on your geographical location.
Once everything is set up and you want to get paid from AdSense you need to complete two further steps:
Firstly, Submit your tax information
Secondly, Enter your pin
You will need to submit a tax form for your business. For certification of No U.S. activities, and for Indian AdSense publishers, you can fill in this tax information: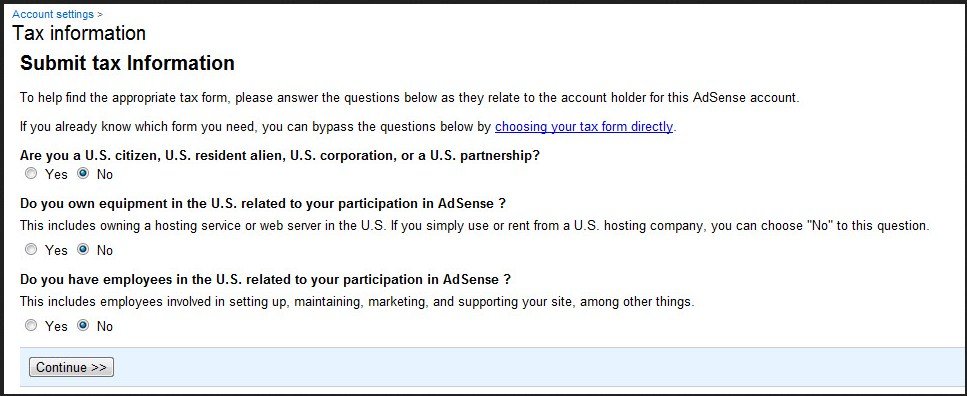 AdSense Pin:
You will receive your Adsense pin by mail when you reach the threshold that is, 10$. Then add the pin to your Adsense to make it verified.
Google pays you when you reach the threshold of 100$.
You should read this guide to learn how to enable direct bank deposit for your AdSense account.
For Indian site owners, read:
I hope that you can easily sign up for Adsense account after reading this guide of how to create a Google Adsense account.
Have any questions regarding how to create a Google AdSense account process? Feel free to ask me via publishing your comments!
Remember to share this tutorial with other blogger on Facebook, Twitter & Google Plus.
Arsalan Rauf is an entrepreneur, freelancer, creative writer, and also a fountainhead of Green Hat Expert. Additionally, he is also an eminent researcher of Blogging, SEO, Internet Marketing, Social Media, premium accounts, codes, links, tips and tricks, etc.