In this post of Green Hat Expert, we shall guide you about email name ideas for students, businesses, marketing, career, personal and professional use.
How to Select a Name for Your Personal Email Address
Whoever starts his/her online journey definitely needs a valid email address.
We created our first email in 2006 with Yahoo Mail. I have entered a random name like "asdfarsalan". After a couple of years, I shifted to Gmail address and now I am using it to give online appearance including Facebook and Twitter.
When I entered the online world, I had little knowledge of the internet, I had no idea of creating an online brand. Additionally, I had no idea of the importance of a good email address.
There are several people who are my acquaintance and they have prefixes like sweet, love and awesome and so on. These names seem good when we are teenagers but when you become a professional it does not suit you. It will become a reason for embarrassment for you.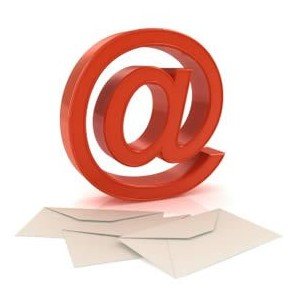 Every blogger can get a professional email address like admin@website.com. But if you are a normal user, you have to use one of the email services including Gmail, Outlook and Yahoo and the selection of email name is difficult.
If you are a college student and someone new who wants to start his professional career. It is the right time for you to leave the email address which is not serving you. Additionally, create a new one for your usage and it will be working for your lifetime.
How To Choose A Name For Your Email Address:
If you are entering the online world now and want to get a new email address like name.surname@emailservice.com, it will be a hard task because most of these email addresses are already taken.
First of all, you need to select the email service you want to use. Our recommendation is to use Gmail or Outlook. Gmail works better than any other email services and people seldom use Outlook so will be able to get an email address of your choice.
The next step is to choose a name that is not childish or does not suck.
Your Name
It is better you use your own name for your email name ideas.
For example:
If you have a common name, chances will be high that you see this message "this email address is already taken". In that case, you need to play around with the name order and abbreviations using these creative email names.
For example:
ArsalanRauf
ARauf
Many email service providers will allow you to use a few special characters including underscore (_), dashes (-), and periods (.) which will help you to get your desired name.
For example:
Arsalan-Rauf
Rauf
A_Rauf
Easy To Remember
So you should select a username that is not only easy to remember but easy to pronounce as well.
So you are dealing with personal email name ideas, you need to get what you can speak to people easily. You need to avoid difficult pronunciations and spellings.
Things Not To Do While Selecting A Personal Email Address:
Do not use any prefix or suffix (such as cool, sweet, innocent, pari, etc.) during the selection of your email address.
Your email address is all about you, so do not even think about linking it with the name of your boyfriend/girlfriends/children or dog etc.
If you belong to a culture where your surname (family name) changes after marriage, try to avoid using your surname in your email address. Instead of using such names, try to use that define you as a professional title or occupation.
Whenever you are creating a new email address and having email name ideas think of it as your online identity. Think about it how it will sound in the coming 10-15 years.
How To Pick A Great Domain Name For Your Blog
I hope this quick guide from a Green Hat expert, you will be able to choose the best email address for you. If you already have an email address that does not look like a professional. So create a new one using email name suggestions.
Professional Email Address Ideas and Examples
Combine your names.
First name + last name = arsalanrauf@domain.com
First name . last name = arsalan.rauf@domain.com
First name – last name = arsalan-rauf@domain.com
First name . middle name . last name = mr.arsalan.rauf@domain.com
First name – middle name – last name = mr-arsalan-rauf@domain.com
First initial + last name = arauf@domain.com
First initial + middle name + last name = marsalanrauf@domain.com
First initial + middle initial +last name = marauf@domain.com
Shorten your names.
arsalrauf@domain.com
mrarsrf@domain.com
mrarsalrauf@domain.com
mrarsrauf@domain.com
Combine your name with your profession, city, or degree.
arsraufwriter@domain.com
arsalraufwriter@domain.com
araufwriter@domain.com
arsalanraufboston@domain.com
arsalraufboston@domain.com
araufboston@domain.com
arsraufchimfa@domain.com
raufchimfa@domain.com
araufma@domain.com
If you have any other tips to share, kindly share it with us in the comments section.
Do not forget to share this article or post.
What's Next
How to Create Gmail Account Without Phone Number
Good, Cool, Cute YouTube Channel Names
Arsalan Rauf is an entrepreneur, freelancer, creative writer, and also a fountainhead of Green Hat Expert. Additionally, he is also an eminent researcher of Blogging, SEO, Internet Marketing, Social Media, premium accounts, codes, links, tips and tricks, etc.