How to Create Gmail Account Without Phone Number
We shall share easy as well as fast tricks to create free Gmail accounts without phone verification. As a rule, if you try to create a Gmail account, Gmail will ask your mobile number to send you a verification code. It is not a hard task for those people who want to create a single account only. So if you are trying to create many Gmail accounts, you may find it difficult because of the rule. At times, there are some people who tackle this situation by buying different Sim cards or phone numbers. Green hat expert will show you how to create gmail account without phone number verification. It will save you from purchasing a new sim or phone number.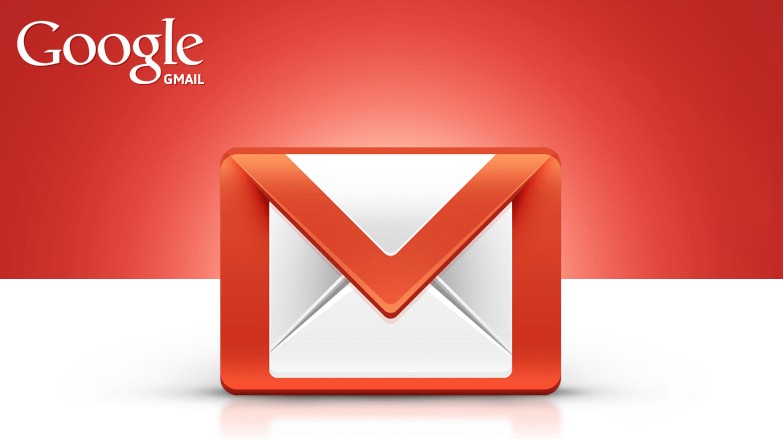 Tips or Tricks to Create Multiple Gmail Accounts Without Phone Number Verification
Method 1
We know three working method to create multiple gmail accounts without mobile number verification. We suggest you check all the methods. Note: Use of VPN is mandatory for method 1 gmail account creation.
1: Firstly, open the browser whether you are using Mozilla Firefox or Google Chrome
a) If you are using Mozilla Firefox
When you will choose Firefox for this purpose, in the menu section, click on the upper right corner to select New Private Window mode or option
It will show you a new page then browse gmail.com
Lastly, you will try to create a new gmail account.
b) If you are using Google Chrome
When you will choose Google Chrome browser then you have to click on the top corner to select New Incognito Window mode
It will also show you a new page then go to gmail.com
Lastly, try to make or create a new gmail account.
2: Secondly, you will have to fill the required fields such as name, username, password and date of birth etc.
3: Thirdly, you will see the phone column and you have to leave it empty. Additionally, skip the verification and enter the captcha.
4: Lastly, click the next step.
During this course, you will be asked to provide a profile photo in order to complete the registration process for Gmail. Then you need to skip this step because your Gmail account is ready and complete. You are able to use it like you will use it to create your Facebook account.
Method 2:
It is the second method that will tell you how to create bulk Gmail account without phone number.
Try This Method if You Have Single Mobile Number
If anyone of you is facing any problem with this method, you need to comment below.
In this method, we shall teach you how to create many Gmail accounts with verified status by using one or a single phone number. As we know Google limits the Gmail account creation when you reach the 5 emails. So you can use one mobile number for five emails. This is the reason that there are several people who are selling Gmail accounts due to this restriction. One can buy a Gmail account if he has excessive money and remains busy or lazy or for other reasons. So buy a phone number because it is a solution to this restriction of Google.
How to Create Unlimited Gmail Accounts with One Mobile Number
1: First of all, create new Gmail account with the normal process of account creation by using a single mobile number. Or you can also use the previous or old account.
2: After doing so, just login to your Gmail account which you have created with mobile verification.
3: Click the image icon in the right corner and click on my account.

4: Under the option of Personal Info and Privacy click your personal info.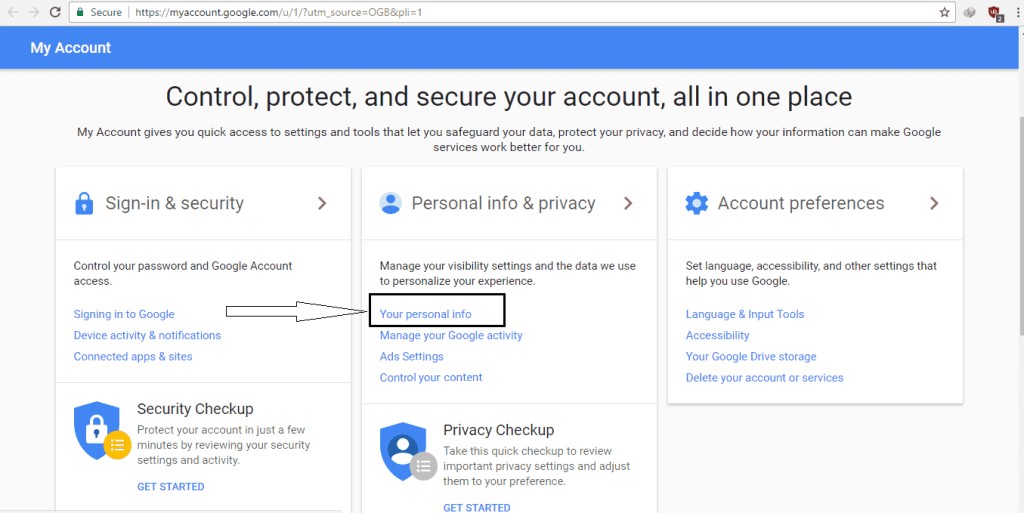 5: In your personal info section, you will find your registered mobile number.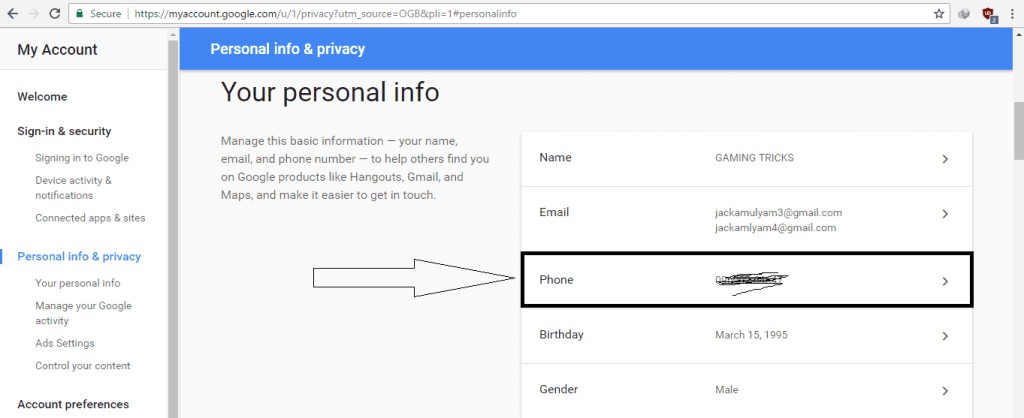 6: Then click on edit button or option to remove the registered mobile number and confirm the removal.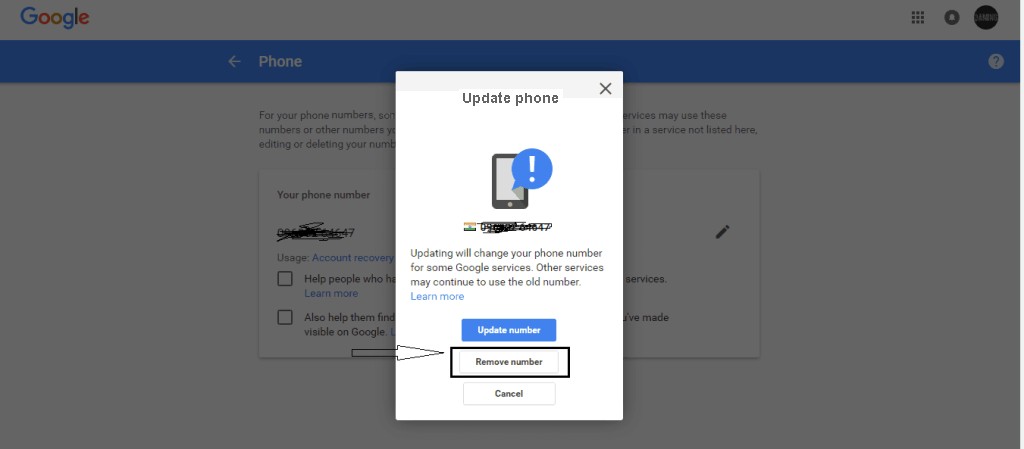 7: This is how you can reuse your number to create a new Gmail account. In addition, you can also repeat this process and your number will not be blacklisted.
Method 3: How to Create Gmail Account Without Phone Number
Steps to Create Multiple Gmail Accounts Using 1 Mobile Number
1: Firstly, you need to open this link in your browser https://accounts.google.com/SignUpMobile or in your address bar then press the enter button.
2: Secondly, you have to enter your mobile number without using "0" (zero) and click next.
3: After a few seconds you will receive a text message or SMS from Google which will have a URL. You need to copy and paste it into your browser or address bar of the browser then press Enter.
4: Fill all the required columns which need your data and click the next.
5: Fifthly, you can enter the email address which you want as a username or you can also select it from one of the suggestions.
6: Sixthly, you have to enter your desired password and then click finish.
7: This is how you will create your first Gmail account. If you think that your email is not ready, you should go to Gmail to enter the username and password to login. It will confirm it.
Method 4: How to Create Gmail Account Without Phone Number
Let us take an example of Gmail account to clarify our thinking. Arsalan55555@gmail.com . If we drop emails to any of these emails they will reach the same email.
So we can say that all these emails have only one inbox. It is due to the fact that Gmail ignores all the dots in the email address.
Additionally, it also ignores other characters of math like + sign. So you can also set filters to separate your emails into different folders of your choice. You may want to see email name ideas to create unused accounts.
In order to create many Gmail accounts, you need to repeat the steps which we have discussed above. This is easy information on how to create multiple gmail accounts without phone verification in 2023. We are hoping that you will like it, so if you have any questions kindly ask us in the comment sections.
Method 5: How to Create Gmail Account Without Mobile Number Verification
Step1: In order to perform this action, you need an android device or Bluestacks software and install it on your PC. First of all download it then install it.
Step 2: After downloading Bluestacks on your PC, go to the settings of bluestacks and click on Google to make a Gmail account. In the Android case, go to settings=accounts=add account=Google).
Step 3: Then add a new Google account.
Step 4: Then enter your credentials like first name, last name, email and username and also set up a recovery email. Enter the captcha verification so you are good to go because you have created a new Gmail account.
Note: If you will not add a recovery email, it will start asking for your mobile number after 2-3 days. So we recommend that you should add a recovery email because it is used to recover your account when you forget your password or lost it.
So it is another easy method to create Gmail account without phone number.
Method 6: How to Get Gmail Account Without Phone Number
You can create your Gmail without using your phone number in an easy way. It is another way to bypass Google's mobile verification process. You just consider yourself a kid and think that you are only 15 years old. So Google will not ask for a mobile phone and it will also not ask you for phone number verification.
Firstly, you need to clear the cookies and history of your browser.
Secondly, select any browser and open Gmail website in it and click the signup button. Again, enter your name, username, password and birth date etc. You need to remember that you have to set your age year 2007.
Lastly, keep the mobile phone section empty and setup your recovery email and also accept the terms and conditions.
If you find that mobile verification is essential for signing up. Use the below guide for free SMS verification website.
Free Virtual Mobile Number for SMS Verification
Further Reading
How to Recover Gmail Password Without Phone Number And Recovery Email
Arsalan Rauf is an entrepreneur, freelancer, creative writer, and also a fountainhead of Green Hat Expert. Additionally, he is also an eminent researcher of Blogging, SEO, Internet Marketing, Social Media, premium accounts, codes, links, tips and tricks, etc.