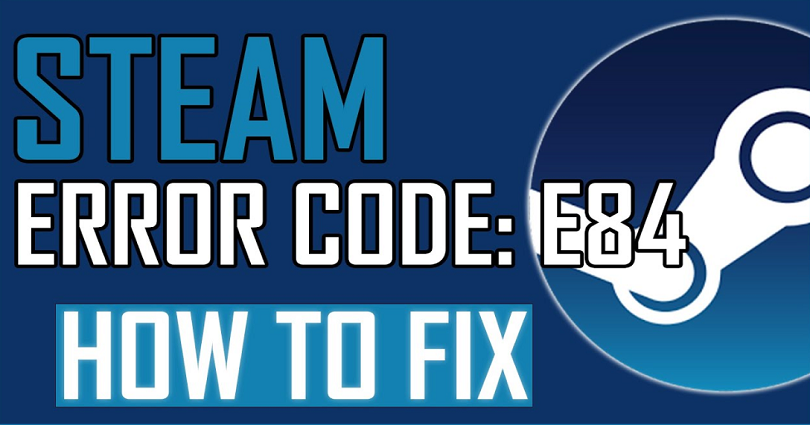 Are you facing an "Error Code: e84" on Steam when you try to log in?
The whole error message will be, "Something went wrong while attempting to sign you in".
Accompanied by "Please try again" later.
The error message occurred after the new update from Steam that updated the sign-in UI.
In this post, I will tell you what is Steam error code e84 and how to fix it so that you can sign in.
What is Steam error code e84?
Steam error code e84 means that you come across an error when trying to sign in.
The error message is happening because of Steam's latest update (as of early October).
The update introduced a new sign-in UI and now it has become easier to play with friends.
The new update contains the ability to search for someone by their nickname or persona.
It also has free-to-play games that have been played by your friend in the "Games to Play Together" filters.
Apart from that, the team made some minor fixes and improvements to the Steam Cloud, in-game overlay, and remote play.
On Twitter and YouTube, the users are reporting about the e84 Steam error.
Here is an example:
"@Steam I cannot log in on the website (error code: e84) but I can log in on the Windows client. What does "e84″ mean? Please help".
How to fix "Error Code e84" on Steam
To fix "Error Code e84" on Steam, you can try adding a launch parameter to its properties (-login and -noreactlogin) or removing temporary files.
In addition, you can also end the task for the Steam app and the client service or resetting the password of steam.
If everything fails, the last resort is to reinstall Steam.
Here are 4 ways to fix the sign-in error:
Add a launch parameter: Steam > Properties > Target > add -login > add -noreactlogin (e.g. "C:\Program Files (x86)\Steam\Steam.exe" -login -noreactlogin) > Apply.
Remove/delete temporary files: Windows search > %temp% > delete all of the files there.
Open the task manager by pressing (CTRL + ALT + DEL) > End the task for the Steam app and the Steam Client Service (under "Background Processes") > launch Steam > sign in.
Reset your Steam password.
The methods we have shared above are from the highest to the lowest priority.
Adding a launch parameter is the ideal method to fix the e84 error code.
I am saying that because many users managed to fix the sign-in issue.
If you're still having problems with signing in, you can contact Steam for help from this URL: https://help.steampowered.com/en/.
What's Next
Top 10 Most Popular Steam Games
Free Steam Accounts with Games
Good, Cool, And Cute YouTube Channel Names
Arsalan Rauf is an entrepreneur, freelancer, creative writer, and also a fountainhead of Green Hat Expert. Additionally, he is also an eminent researcher of Blogging, SEO, Internet Marketing, Social Media, premium accounts, codes, links, tips and tricks, etc.