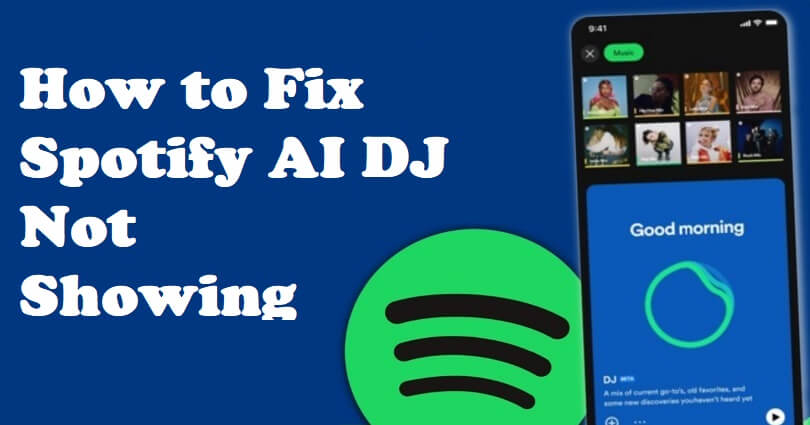 Spotify focuses on personal preferences when it comes to music to give you the music of your choice.
Personal preferences are playlists like "Discover Weekly" and the annual Wrapped campaign.
Now, they are using the AI in order to connect with their favorite artists.
You can listen to a music lineup with commentary from DJ that is selected for you.
It will select songs for you as per your preference and listening history.
Your feedback will help it to personalize a better lineup and it can be done by informing your likes and dislikes.
In this article, I will tell you why is Spotify AI DJ not showing, not working, or missing, and how to fix it.
Why is Spotify DJ not showing?
Spotify DJ is not showing because the feature is not available in your country yet.
DJ is currently only launched in two countries including the United States and Canada.
According to Spotify's newsroom, For the Record, DJ was launched on 22nd February 2023.
Here is a quote from their post, "Now rolling out to Premium users in the US and Canada".
If you're living in the US and Canada but are unable to get this option, it indicates that you are not a premium Spotify subscriber.
Free users will not get access to DJ (only Premium users will get it)—so you have to get the premium subscription by paying $9.99 per month.
Spotify has not given an ETA for DJ's global release.
So, if you are from another country, the best bet is to wait until DJ is released in it.
How to fix Spotify AI DJ not showing
To fix Spotify AI DJ not showing, you have to subscribe to Spotify Premium.
After getting the Spotify Premium subscription, open the Spotify app, and visit the home page.
Tap on the "Music" tab from the home page of Spotify and select "Play" on the DJ card.
If you don't have Spotify Premium:
Get Spotify Premium subscription at $9.99 per month.
Exit and open the Spotify app again.
Follow these steps: Home page > Music > DJ card > Play.
If you already have Spotify Premium but DJ is not showing:
Update the Spotify app to the latest version from the App Store/Google Play Store.
If you're not from the US/Canada, wait until the feature is available in your country.
If you are already a subscriber to Spotify Premium, and a resident of US/Canada, but DJ is still not visible:
What's Next
How to Share Spotify Wrapped 2022 on Instagram Story
Good, Cool, and Aesthetic Spotify Playlist Names
Arsalan Rauf is an entrepreneur, freelancer, creative writer, and also a fountainhead of Green Hat Expert. Additionally, he is also an eminent researcher of Blogging, SEO, Internet Marketing, Social Media, premium accounts, codes, links, tips and tricks, etc.