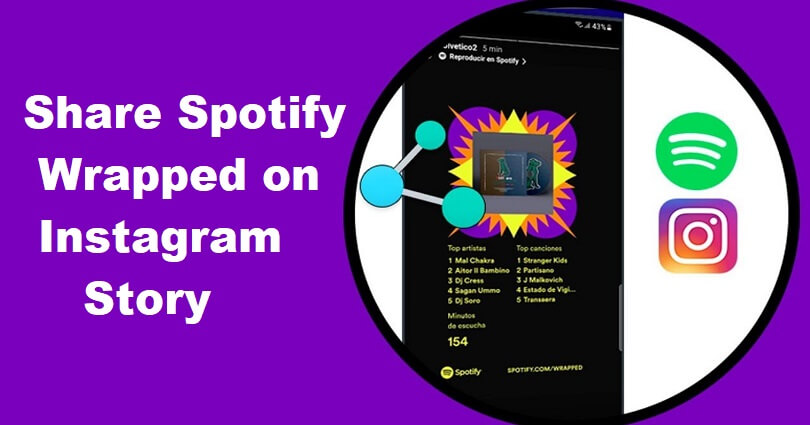 Do you want to share your Spotify Wrapped 2022 on your Instagram story?
You can view a list of your most listened songs with Spotify Wrapped.
This is the place that allows you to go through your most memorable listening moments of the year.
Due to this, you can see your top artists, songs, genres, and minutes listened to.
The link to the stories and images can be shared by you via the data story share menu.
However, your shared link will take the users to their own personalized data story or wrapped hub.
You can see the feature only on the Spotify mobile app as it is not available on the desktop app.
In this article, I will tell you how to post or share your Spotify Wrapped 2022 on your Instagram story with your friends.
How to share Spotify Wrapped 2022 on Instagram Story
Here's a step by step guide on how to share your Spotify Wrapped 2022 on your Instagram Story:
Go to the Spotify mobile app.
Select the "2022 Wrapped" card (from the home page or from the search page).
Tap on the "Share" button after scrolling to the last story.
Select "Stories" to open Instagram.
To share it on your Instagram story, you need to tap on "Your Story".
If you are unable to find your Spotify Wrapped 2022, it might be happening because you didn't meet the requirements for it.
To get Wrapped, the requirements include the streaming of at least 30 tracks for over 30 seconds each from 5 unique artists.
To get the feature, Spotify premium is not necessary.
If you have completed all the requirements but still can't see the card, you should restart your phone.
Additionally, another thing is to ensure that you have the latest version of Spotify.
To find out, go to the App Store or Google Play Store, search for "Spotify" and check if there is an update, then select "Update".
If you are using an Android version that is below 7.6.0, update it.
What's Next
How to Fix Spotify Wrapped 2022 Not Showing
Good, Cool, and Aesthetic Spotify Playlist Names
Arsalan Rauf is an entrepreneur, freelancer, creative writer, and also a fountainhead of Green Hat Expert. Additionally, he is also an eminent researcher of Blogging, SEO, Internet Marketing, Social Media, premium accounts, codes, links, tips and tricks, etc.