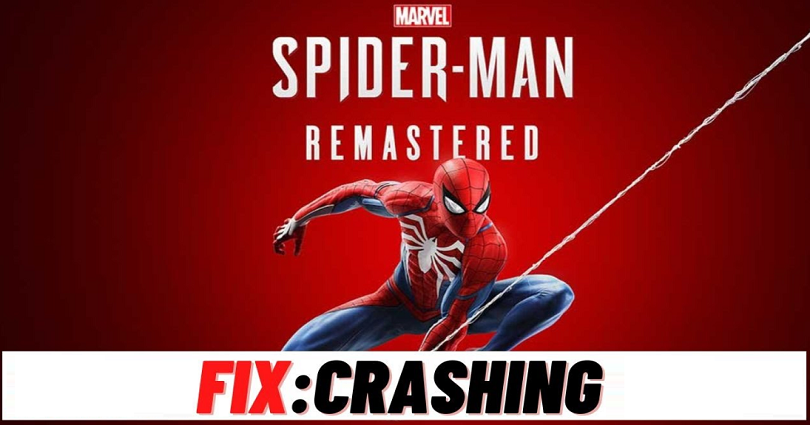 Is Marvel's Spider-Man Remastered crashing on PC and looking for a way to fix it?
This usually occurs when you launch Spider-Man Remastered on compatibility mode.
You will also get it if your operating system is older than Windows 10.
The reason behind it is that the game needs Windows 10 version 1909 (Build 18363) or newer to work.
Windows 10 or newer is required to support the DirectX agility SDK.
Having said that, some users are facing an error message even though they are using a newer Windows version such as Windows 11.
To fix Spider-Man Remastered crashing, you can update windows, disable compatibility mode for Steam, or update your graphics card.
#1: Disable compatibility mode for Steam
Firstly, visit the Steam application.
Right-click Steam.
Select "Show more options".
Select "Properties".
Now, go to "Compatibility".
Disable "Run this program in compatibility mode for".
Lastly, select "Apply".
If you are unable to find the Steam application, you can search for the term "Steam" using Windows search.
After finding it, select "Open file location" to go to it.
This is an official fix from Nixxes, who is the developer of Spider-Man Remastered.
#2: Update Windows
Search for "Windows update settings" on your PC from Windows search.
Visit "Windows update settings".
Click on "Check for updates".
In the end, update Windows to the latest version.
If your OS is older than Windows 10, it is necessary to update it.
The cause of the update is that Spider-Man Remastered does not support operating systems lower than Windows 10.
#3: Update your graphics card
If you have a Nvidia graphics card, install the GeForce experience app from this URL: https://www.nvidia.com/en-sg/geforce/geforce-experience/download/.
Log in or register a new Nvidia account (Facebook can be used too).
Select "Drivers" > "Check for updates".
Lastly, select "Download" to update your graphics card.
Once the update is downloaded, try relaunching Marvel's Spider-Man Remastered.
After doing so, the game will not crash and you'll be able to play it because your graphics card is updated.
If you have an AMD graphics card, it can be updated by downloading the app here: https://www.amd.com/en/support.
If you need additional assistance, you can post your issue on the official Spider-Man Remastered forum on Steam from this link: https://steamcommunity.com/app/1817070/discussions/.
#4: Contact Insomniac support
Firstly, visit https://support.insomniac.games/hc/en-us/requests/new.
Enter your email address.
Select "Game support".
Select "Marvel's Spider-Man Remastered".
Now, choose your platform.
Enter the subject.
Describe your issue.
Lastly, submit the request.
What's Next
How to Fix "This game requires Windows 10" in Spider-Man Remastered
Cool, Aesthetic, and Good Discord Server Names
Cool, Funny, And Cute Discord Names
Arsalan Rauf is an entrepreneur, freelancer, creative writer, and also a fountainhead of Green Hat Expert. Additionally, he is also an eminent researcher of Blogging, SEO, Internet Marketing, Social Media, premium accounts, codes, links, tips and tricks, etc.