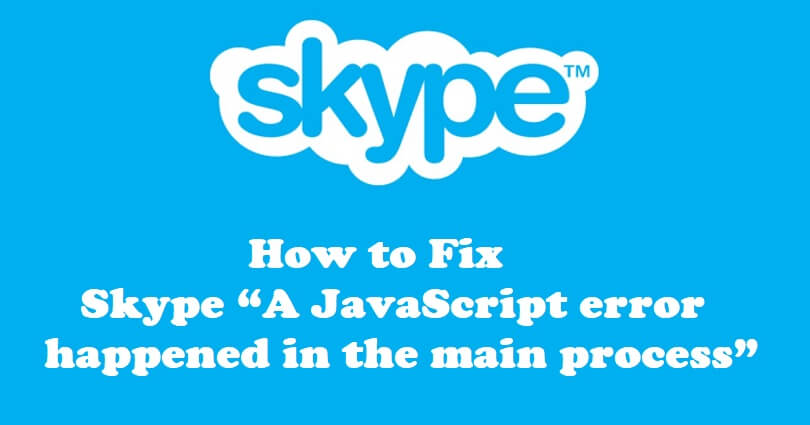 Skype is another way to communicate with people around the world using its voice, instant messages, and video calls from any device.
The latest version of Skype has integrated AI-powered suggestions, answers from Bing while chatting.
Skype allows you to connect up to 49 people on a high-definition video call, groups, and so on.
To collaborate with your family, friends and colleagues, you can share photos and videos from it.
Use emoticons, GIFs, images and stickers to add fun to your talks.
You can also use skype to send SMS messages to mobiles around the globe.
In this article, I will tell you how to fix Skype "A JavaScript error happened in the main process" in Windows 11 or 10.
How to fix Skype "A JavaScript error happened in the main process"
To fix Skype "A JavaScript error happened in the main process", you need to remove Skype's data by deleting it.
Apart from that, you can also try downloading Microsoft Visual C++ or resetting or repairing the app.
Fix 1: Delete Skype's data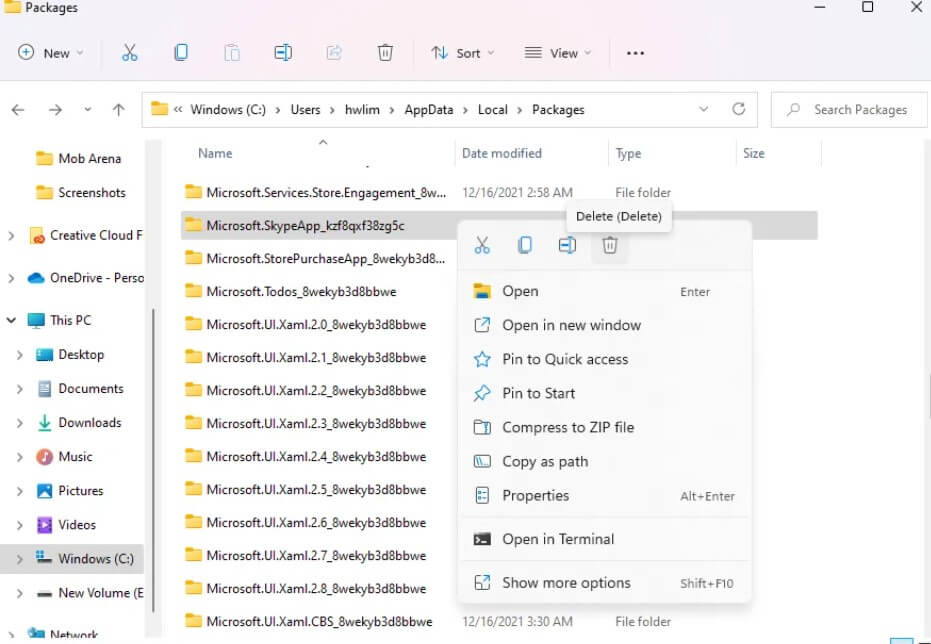 Go to the task manager and end task for Skype.
Use the windows search and search for %localappdata%.
Scroll down and access the "Packages" folder.
Scroll down and find the "Microsoft.SkypeApp" folder.
Right-click on the folder and select "Delete" to delete it.
Open Skype and check if the error is fixed.
Fix 2: Download Microsoft Visual C++
Visit this link: https://learn.microsoft.com/en-us/cpp/windows/latest-supported-vc-redist.
To download MS Visual C++, select the X64 architecture link.
After that, run the setup, agree to the terms, and select "Install" to install it.
Reboot your computer to finish the installation process.
Launch Skype and check if the problem is solved.
Fix 3: Repair and reset Skype
Use the search bar to search for "Skype".
Right-click on Skype and choose "App Settings".
Choose "Terminate", "Repair", and "Reset" in the same order.
Launch Skype and check the issue should be fixed now.
What's Next
How to Fix "Failed to connect to the Rockstar Games Library Service"
How to Fix Local Security Authority Protection is Off on Windows
How to Enable Angle Snapping Mouse
Arsalan Rauf is an entrepreneur, freelancer, creative writer, and also a fountainhead of Green Hat Expert. Additionally, he is also an eminent researcher of Blogging, SEO, Internet Marketing, Social Media, premium accounts, codes, links, tips and tricks, etc.