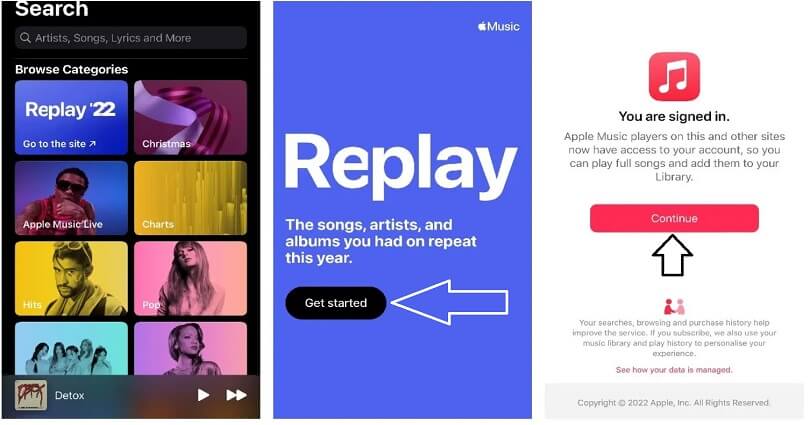 Do you want to find or view your Apple Music Replay 2022 (Apple's version of Spotify Wrapped)?
Apple Music Replay is replete with listening insights and new functions.
The functionality includes a personalized highlight reel to help you to see your top songs, artists, albums and so on.
If you are die-hard fan, you can find out if you available in the top 100 listeners of your favorite artist or genre.
To check replay and view your listening patterns change, you can do it up to 31 December.
These statistics can be shared with your dear ones on different social media sites.
In this article, I will tell you how to find or see your Apple Music Replay 2022 (top artists, top music, minutes listened, etc.).
How to see your Apple Music Replay 2022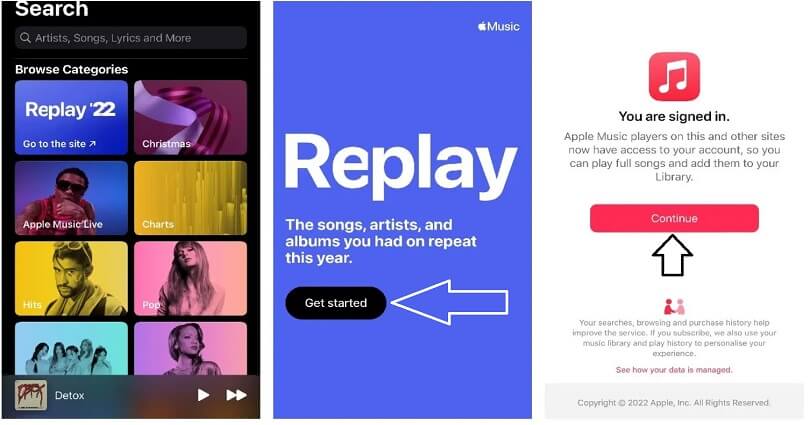 Here's a step by step guide on how to see your Apple Music Replay 2022:
Go to the Apple Music app.
Use the "Search" icon by tapping on it.
Select the "Replay '22" card.
Sign into your apple account by tapping on the "Get started" button.
Tap on the "Continue" button.
Note: If your Apple Music Replay is not showing up, this indicates that you haven't listened to enough music yet (to find out the progress you can use this link: https://music.apple.com/replay.
After tapping on the "Continue" button, it will create your Replay.
The replay will show a highlight reel video that will show the number of minutes that you have used to listen to the music.
You will be able to view your top song, top artist, and most-listened-to album.
After that, it will give you an idea of your top genres next to a full breakdown of your top 10 songs, artists, albums, and playlists.
In addition, it also shows the stats on play count and minutes listened.
Lastly, you will be taken to your Replay mix that is, your top 100 most-listened songs from the last 12 months.
What's Next
How to See Your YouTube Music Recap 2022
How to Fix YouTube Music 2022 Recap Not Working or Showing Up
How to Share Spotify Wrapped 2022 on Instagram Story
Arsalan Rauf is an entrepreneur, freelancer, creative writer, and also a fountainhead of Green Hat Expert. Additionally, he is also an eminent researcher of Blogging, SEO, Internet Marketing, Social Media, premium accounts, codes, links, tips and tricks, etc.