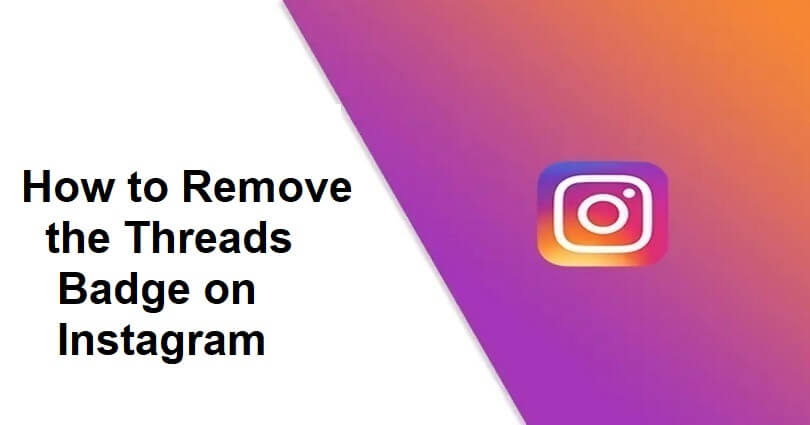 Threads is a text-based conversation app launched by Instagram that can be used by communities to take part in discussions about different topics.
Users are allowed to connect and follow their favorite creators and like-minded individuals or can create their own following.
The app helps you to use Instagram followers and the users can share their thoughts through threads easily.
The connections with friends and creators will also be boosted, allowing users to engage in conversations and react on it.
Customizable controls and settings give you privacy and safety and the app can help you to find inspiration.
In this article, I will tell you how to hide, delete, or remove the Threads badge from your Instagram profile.
Can you remove the Threads Badge on Instagram?
The Threads Badge on Instagram is a temporary badge that is shown on your profile if you have joined Threads.
When someone taps on your badge, the system will take it to your Threads profile.
After reaching there, they can interact with your profile by liking your thread or following you and so on.
You can also remove the badge from your profile if you do not want to show it.
How to remove the Threads Badge on Instagram
To remove the Threads Badge from your Instagram profile, the only way is to hide it—here are the steps on how to do this:
Visit the Instagram app and visit your profile.
Under your name, tap on the Threads Badge.
Under "View Threads profile" choose "Hide badge".
To remove the badge, tap on "Remove badge".
Note: You need to keep in mind that you can't add the Threads Badge to your profile again once you've removed it because the process is irreversible.
What's Next
How to Delete Your Threads Account
How to Get the Threads Badge on Instagram
How to Unhide Threads Badge on Instagram
Arsalan Rauf is an entrepreneur, freelancer, creative writer, and also a fountainhead of Green Hat Expert. Additionally, he is also an eminent researcher of Blogging, SEO, Internet Marketing, Social Media, premium accounts, codes, links, tips and tricks, etc.