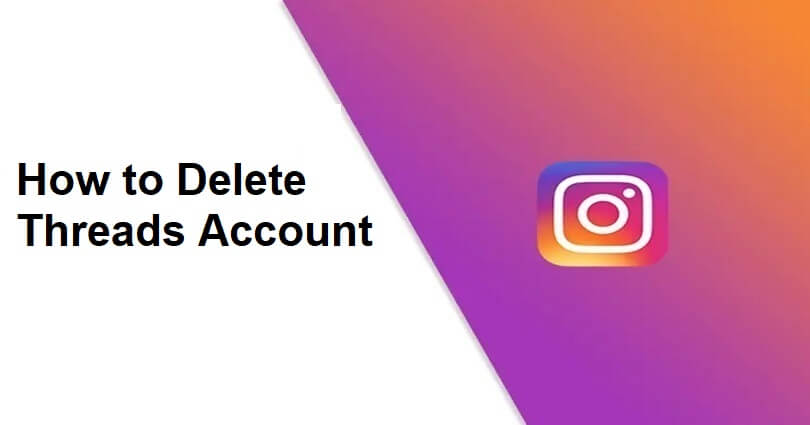 Threads is a text-based conversation app launched by Instagram that can be used by communities to take part in discussions about different topics.
Users are allowed to connect and follow their favorite creators and like-minded individuals or can create their own following.
The app helps you to use Instagram followers and the users can share their thoughts through threads easily.
The connections with friends and creators will also be boosted, allowing users to engage in conversations and react to it.
Customizable controls and settings give you privacy and safety and the app can help you to find an inspiration.
In this article, I will tell you how to delete your Threads account permanently with your existing Instagram account or deactivate it.
How to deactivate your Threads account
Go to the Threads app to sign in to the account that you want to deactivate.
On the bottom bar, tap on the profile icon.
Now, tap on the menu icon to select "Account".
Select "Deactivate profile" accompanied by "Deactivate Threads profile".
Note: It will deactivate your profile temporarily—your profile, threads, replies, and likes will remain hidden until you activate them again by signing in.
How to delete your Threads account
To delete your Threads account, you have to delete your Instagram account—here are the steps on how to do this:
Go to the Instagram application and sign in to the account that you want to remove from Threads.
On the bottom bar, tap on your profile picture.
Then, tap on the menu icon to choose "Settings and privacy".
Follow these steps: Select "Accounts Center" and select "Personal details".
Account ownership and control > Deactivation or deletion > Your account.
Lastly, choose "Delete account" followed by "Continue".
Follow the instructions on the screen to delete both your Instagram and Threads accounts.
Tip #1: According to the Instagram Help Center, Threads is powered by Instagram—so you have to remove your IG account to remove your Threads data and profile.
Tip #2: Instagram is working on it so that you can delete them separately-I will update the article once they have found the solution.
What's Next
How to Get the Threads Badge on Instagram
How to Unhide Threads Badge on Instagram
How to Fix Error Missing Info on Instagram
Arsalan Rauf is an entrepreneur, freelancer, creative writer, and also a fountainhead of Green Hat Expert. Additionally, he is also an eminent researcher of Blogging, SEO, Internet Marketing, Social Media, premium accounts, codes, links, tips and tricks, etc.