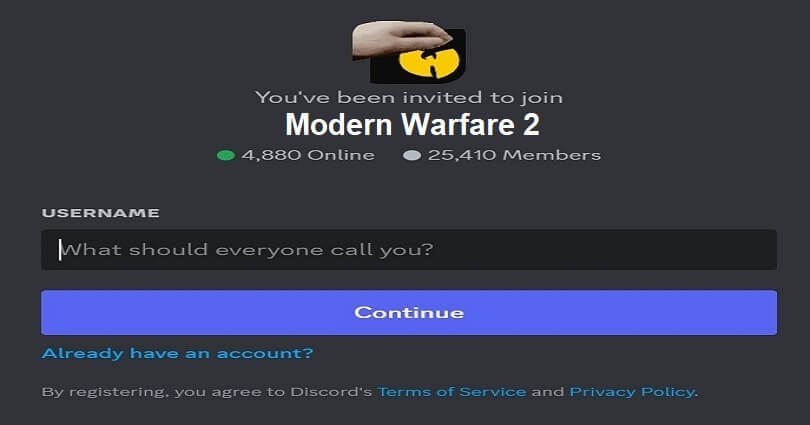 The MW2 Discord server is another community that is focused on the players of Modern Warfare 2.
With hundreds of multiplayer games coming on a daily basis, it offers the ideal platform to serve the users to connect, get in touch and reach the action.
This server is known as the premier destination for MW2 fans, providing support to find lobbies and matchmaking on different platforms like PC, Xbox and PS.
The official Discord server for r/MW2 on Reddit, it has an impressive membership of more than 24,000 passionate gamers.
To find yourself in the world of Modern Warfare 2 and connect with the players of same mind, join this community.
This post has the MW2 Discord server link (Modern Warfare 2), what the server is about, how to join it, and more.
What is the Modern Warfare 2 Discord server?
The Modern Warfare 2 Discord server is known as the official Discord server for the r/MW2 community on Reddit.
This vibrant community is very active and it comes up with different multiplayer games daily.
It is the best place for MW2 fans, helping them to find lobbies and enabling them to matchmake on different platforms such as PC, Xbox and PlayStation etc.
As I have told you that it is an official Discord server for the popular r/MW2 community on Reddit, it contains more than 24,000 members.
To connect with fellow Modern Warfare 2 players, you need to join it and you will be able to get in touch with them and find yourself in the MW2.
MW2 Discord Server
The MW2 Discord server link is https://discord.gg/r-mw2-discord-831294819963764747.
The server contains over 24,000 members and you must accept the rules to join.
It also features multiple channels including #global-chat, #off-topic, #pc-chat, #playstation-chat, and more.
The popular channel is the #global-chat channel that allows you to talk about anything.
To access all the features of the server, firstly, you have to click on the handshake emoji, agree to the rules, select your device, and verify yourself.
MW2 Discord server rules
Be cool, kind, and civil. Treat all members with respect and express your thoughts in a constructive manner.
This server is mostly English but we have other language channels if you need them.
Use an appropriate name and avatar. Avoid special characters, emoji, obscenities, and impersonation.
Do not spam. Avoid excessive messages, images, formatting, emoji, commands, and @mentions.
No self-promotion or advertisements outside of the partners' section, which must first be approved by an admin. This includes unsolicited references and links to other social media, servers, communities, and services in chat or direct messages.
No personal information. Protect your privacy and the privacy of others.
No harassment, abuse, or bullying. We have zero tolerance for harming others.
We have zero tolerance for hate speech.
No political or religious topics. These complex subjects result in controversial and offensive posts.
No NSFW or suspicious content. Piracy towards members is restricted, however, MW2 modding is allowed, with some restrictions.
Rules are subject to common sense. These rules are not comprehensive and the use of loopholes to violate the spirit of these rules is subject to enforcement.
Discord Terms of Service and Community Guidelines apply. You must be at least 13 years old to use Discord and abide by all other terms and guidelines.
Banter is part of MW2 and COD in general. However, this is your chance to do it without being toxic. Everybody has to grow up at one point.
You can hate certain playstyles (sniping, tubing, camping, etc) but don't hate the player.
Ego has no place here. No one cares if you think you're good. If you're only here to troll, you're out.
What's Next
Hustlers University Discord Server
Arsalan Rauf is an entrepreneur, freelancer, creative writer, and also a fountainhead of Green Hat Expert. Additionally, he is also an eminent researcher of Blogging, SEO, Internet Marketing, Social Media, premium accounts, codes, links, tips and tricks, etc.