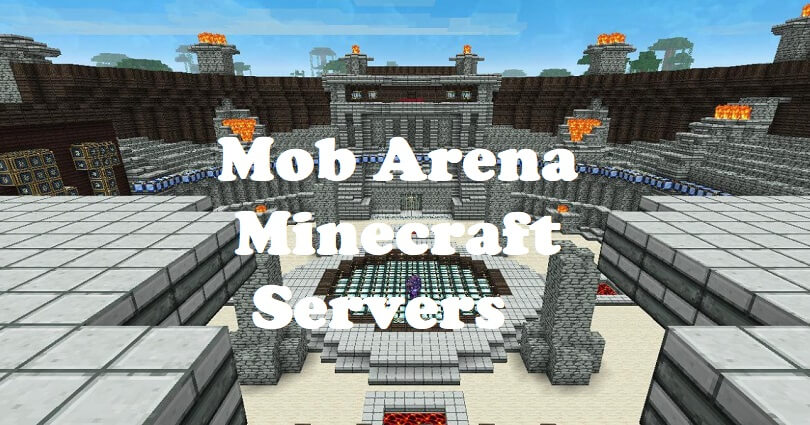 There's a game mode in Minecraft that is known as Mob Arena.
Mob Arena is a player-versus-environment game mode in which the task of the players is to combat mobs.
Players must select a class and fight in multiple rounds.
Join players as a team in order to take on powerful mobs such as elemental creepers, wolves, and bosses.
If you want to play the Mob Arena game mode, you have to join a server that contains it.
This post has a list of 3 of the best Mob Arena Minecraft servers for Java, Bedrock, and cracked versions.
To add your server to the list, you need to buy a Minecraft server promotion from our Facebook page. https://www.facebook.com/greenhatexpert/
1. Mob Arena
Server IP address: mobarena.mc.gg
Mob Arena is the top Mob Arena server in Minecraft that ranks at #1.
The server is devoted for Mob Arenas and you can select from more than 16 classes.
The classes are Hades, Thor (Mjolnir weapon), Poseidon, and so on.
To combat endless rounds of mobs, you need to team up with other players.
Combat in different arenas including The Colosseum and Pagoda which has different bosses.
2. Mineplex (Bedrock)
Server IP address: pe.mineplex.com
Mineplex is a Bedrock/Pocket edition Minecraft server with Mob Arena which is the second server in this list.
You can team up with your friends and fight mobs with their mob arena game mode.
There are classes to select from such as assassin, tank, ranger, and so on.
Mineplex PE is related to the part of the Better Together update that Xbox and VR players to play with android and iOS.
They support thirteen game modes, nineteen languages, 3 cosmetic chests, and 2 ranks.
3. Gun Colony
Server IP address: guncolony.com
GunColony is a server that comes with gunplay and animations.
To defeat mobs, you can combat as a soldier on historical battlegrounds.
You can group up with other players to join multiple mob arenas.
There are different game modes such as Arms Race, Defusal and Demolition, and Elimination so you can play in different modes.
What's Next
5 Best Cottagecore Minecraft Servers
Top 5 Aesthetic Minecraft Servers
Top 7 Minecraft Servers With Guns
Arsalan Rauf is an entrepreneur, freelancer, creative writer, and also a fountainhead of Green Hat Expert. Additionally, he is also an eminent researcher of Blogging, SEO, Internet Marketing, Social Media, premium accounts, codes, links, tips and tricks, etc.